Posted by Alyssa on May 4, 2018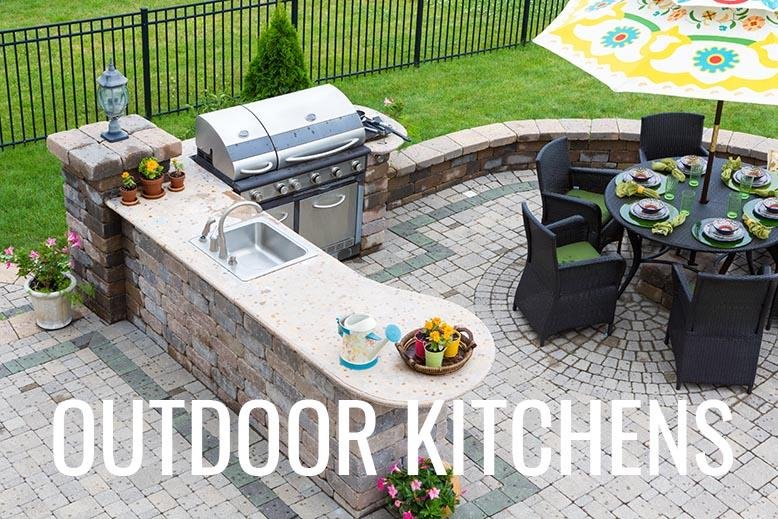 Making dinner and eating outdoors is one of the best parts of summer! Make it easy by creating a gourmet outdoor kitchen in your backyard. You'll be able to host family and friends like a pro with just a few additions to your patio. When it comes to putting together an outdoor kitchen, there are some basic things you will want to include. RC Willey has everything you need to put together an amazing outdoor kitchen.
Outdoor Kitchens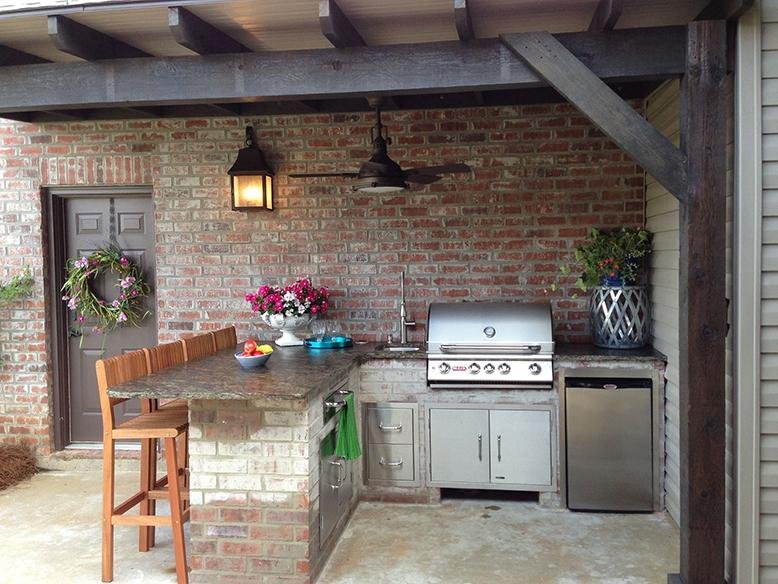 The more practical you can make your outdoor kitchen, the better. If you have the ability to build cabinets or include an outdoor island, do it! Storage for extra grill propane tanks, charcoal, and outdoor dishes will keep your backyard organized and clean.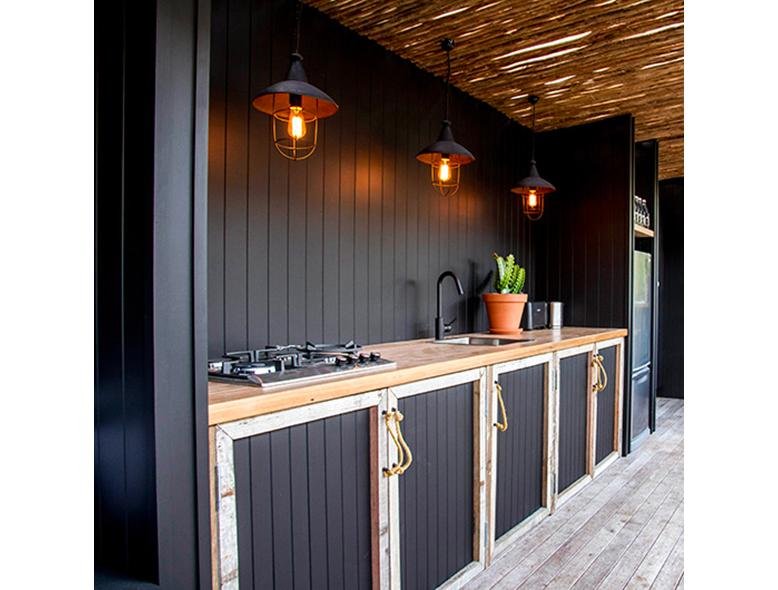 via SF Girl
If you are planning on doing a lot of food prep work outside, an outdoor sink is a must. Not only will you have somewhere to clean fruits and vegetables and wash hands, a sink outdoors is great for filling with ice and chilling drinks.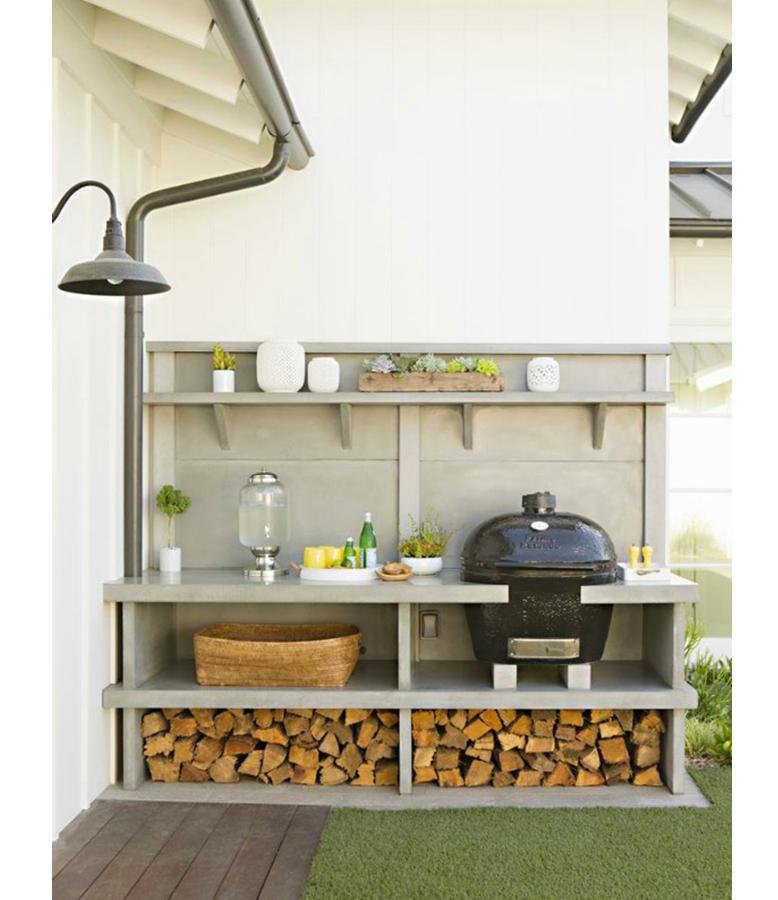 Create food prep stations. Definitely make a specific space for your grill and smoker. Make sure grills are far enough away from your house or any other structure for safety purposes. If you like making homemade pizza, why not include a pizza oven? If you'll be preparing drinks, include a bar like this wicker one and make your outdoor kitchen the place people want to be!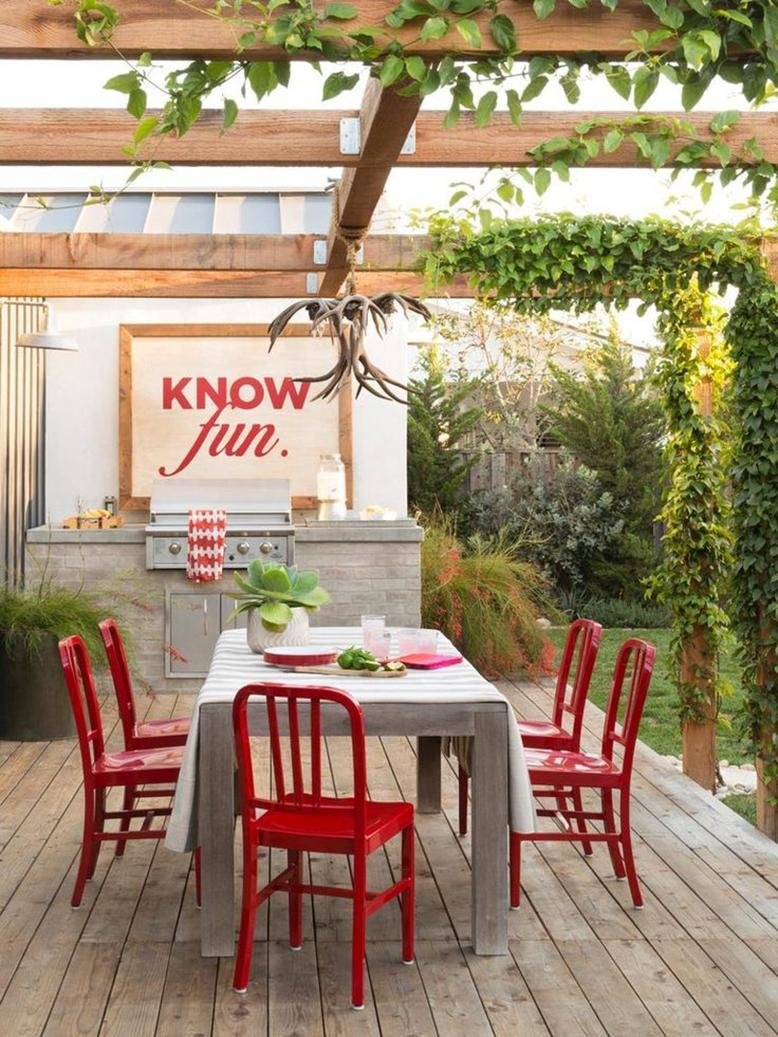 via Decholic
Have a designated dining place away from the food prep and grills, but close enough to be convenient. Look for a dining table that will fit the space appropriately. If you have a lot of kids or want to fit more people around the table, an outdoor dining table with a bench instead of chairs like this is a good option.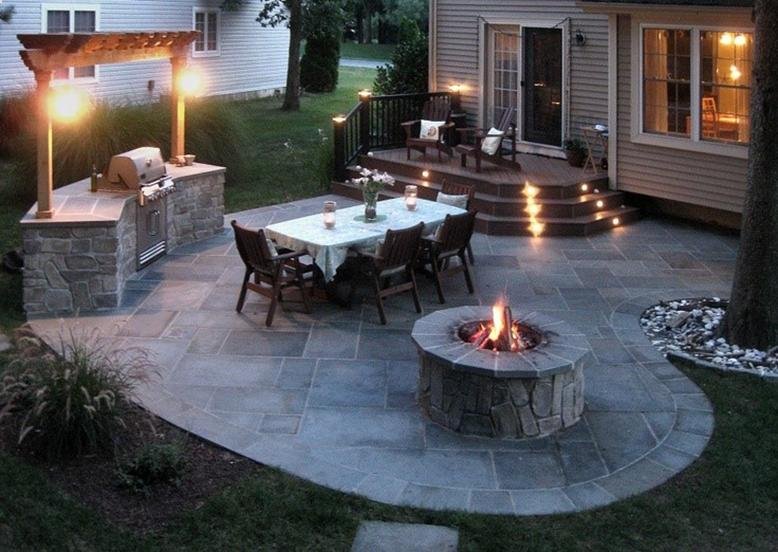 via Camping Livez
Finally, you'll want to make your outdoor kitchen and eating area somewhere people want to linger and spend their time. Adding a firepit will help keep the party going even after the sun goes down.
What would you include in your outdoor kitchen?
Popular Posts
Subscribe to the The RC Willey Blog Blog
Subscribe to the The RC Willey Blog Blog
Unsubscribe from the The RC Willey Blog Blog