Posted by
Andie
on May 25, 2018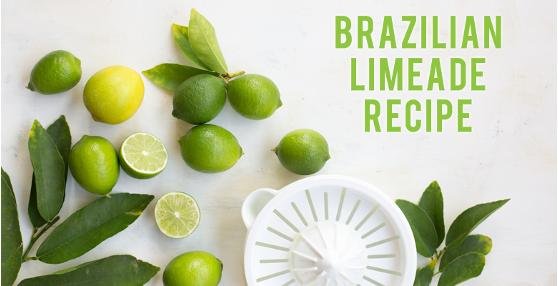 Happy Memorial Day, weekend! I hope you are all BBQing and kicking off the start of summer right! Today I want to share with you one of the most DELICIOUS drinks I've ever tasted! We had this Brazillian Lemonade at a cinco de mayo party, and it pretty much changed my life. Add it to your menu this weekend, and you'll thank me later!......
Brazillian Lemonade
8 cups water
3/4 cup sugar
Whisk sugar into water and set aside.
Blend the following ingredients together in your blender:
- Juice of 5-10 limes (depending on how limey you want this)
- zest of 5 limes
- a few cups of the sugar water
- 1/2 cup (or more depending on how sweet you like it) sweetened condensed milk.
- a couple handfuls of ice
Once blended, add mixture to remaining sugar water in a pitcher. Add a few handfuls of ice, and throw in several lime slices for garnish.
Serve immediately!
Sort By Blog Topic:
Popular Posts
Subscribe to the The RC Willey Blog Blog
Unsubscribe from the The RC Willey Blog Blog