Posted by Alyssa on May 16, 2018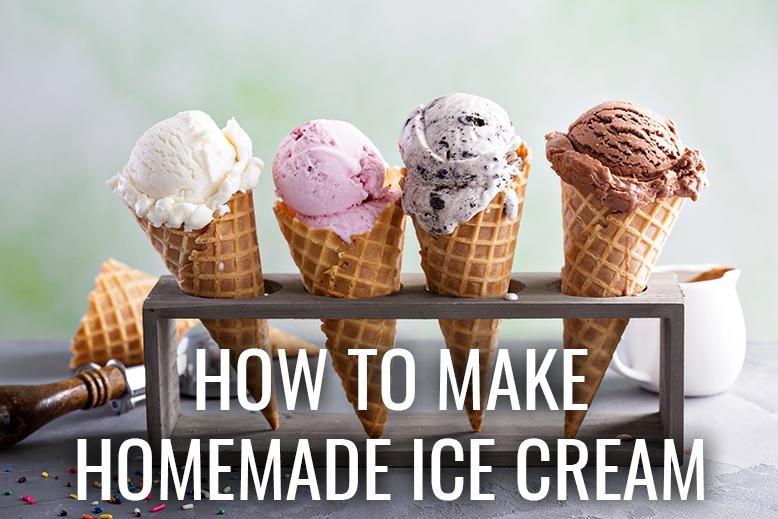 Some of my favorite summer memories growing up were the times my family would make homemade ice cream. We would get the ice cream started before dinner and then enjoy a delicious homemade dessert afterward. Make this a family tradition of your own! If you spend $499 or more during RC Willey's 2018 Memorial Day Sale you'll be able to buy your own ice cream maker for only $10 while supplies last. Once you get your ice cream maker, you'll need to know how to make homemade ice cream and we've got you covered. Keep reading for a quick, easy recipe below!
How to Make Homemade Ice Cream
The wonderful thing about homemade ice cream is that there are endless recipes! If you're a chocolate lover like me, you'll want to save this recipe for chocolate ice cream. Whatever ingredients and experiments you try out, the basic principles are the same.
What You'll Need:
6 cups Milk

3 cans Sweetened Condensed Milk

15 TBSP Cocoa Powder

Ice

Rock Salt
Instructions:
Pour the milk and the sweetened condensed milk into the canister and stir together.
Add 15 TBSP of cocoa powder to the milk mixture and mix well.
Once your ingredients are mixed together, put the dasher into the canister and make sure everything is lined up so it will fit together easily. Put on the lid, put the canister into the ice cream maker, and lock the lid into place.
Now you're ready to add the ice and salt! Add about six cups of ice to the ice cream maker surrounding the canister and then cover with rock salt. Don't skimp on the salt! Repeat this process until the ice is at the top of the canister.
Plug in your machine and let it run for 30 minutes adding more ice and salt as needed. Enjoy!
Don't forget to check out RC Willey's 2018 Memorial Day Sale and let us know your favorite homemade ice cream recipe!
Popular Posts
Subscribe to the The RC Willey Blog Blog
Subscribe to the The RC Willey Blog Blog
Unsubscribe from the The RC Willey Blog Blog