Posted by Alyssa on May 6, 2018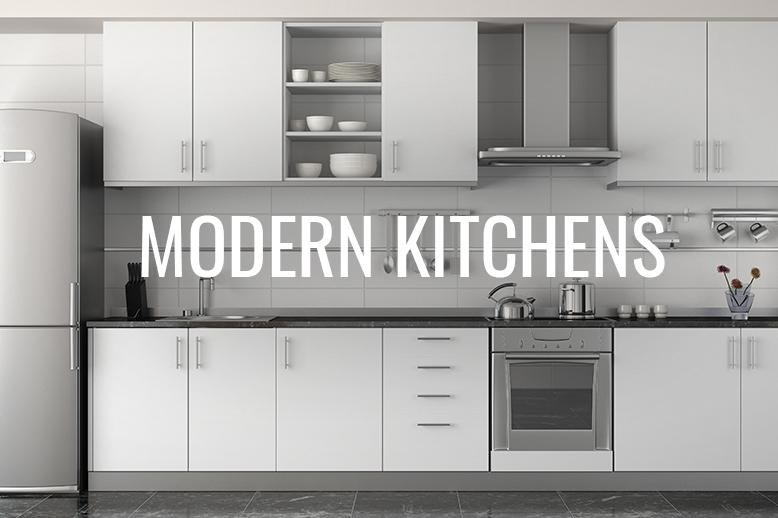 You won't find a cleaner, sleeker look than that of a modern kitchen. With their straight lines and high-tech appliances, modern kitchens can be some of the most interesting and beautiful kitchens you'll find. If you find yourself drawn to the modern look and want to incorporate it into your home, or if you're completely remodeling your kitchen and are going to go totally modern, this guide will help you know what you'll want to include.
Modern Kitchens
In a modern kitchen, you'll want to be sure you have modern appliances. With all the appliance finishes available, you'll be able to find a look that will work perfectly in whatever modern direction you choose to go. LG appliances have some of the sleekest appliances available. Check them out before you make your final appliances choice!
via Immy and Indi
Modern kitchens are known for being simple and unadorned. Cabinets are simple and unadorned, usually frameless, and countertops have straight lines and no raised edges. Cabinet hardware is simple. Think minimalistic.
Rather than a cozy kitchen with nooks and crannies, modern kitchens favor open floor plans. These floor plans make the kitchen spacious and are easy to move around in.
While the lack of ornamentation and details may seem cold, it doesn't have to be. Modern kitchens rely on natural materials and industrial elements for interest. Show the wood grain, the veins in the marble, and the look of untreated concrete. These subtle textures will make your kitchen beautiful.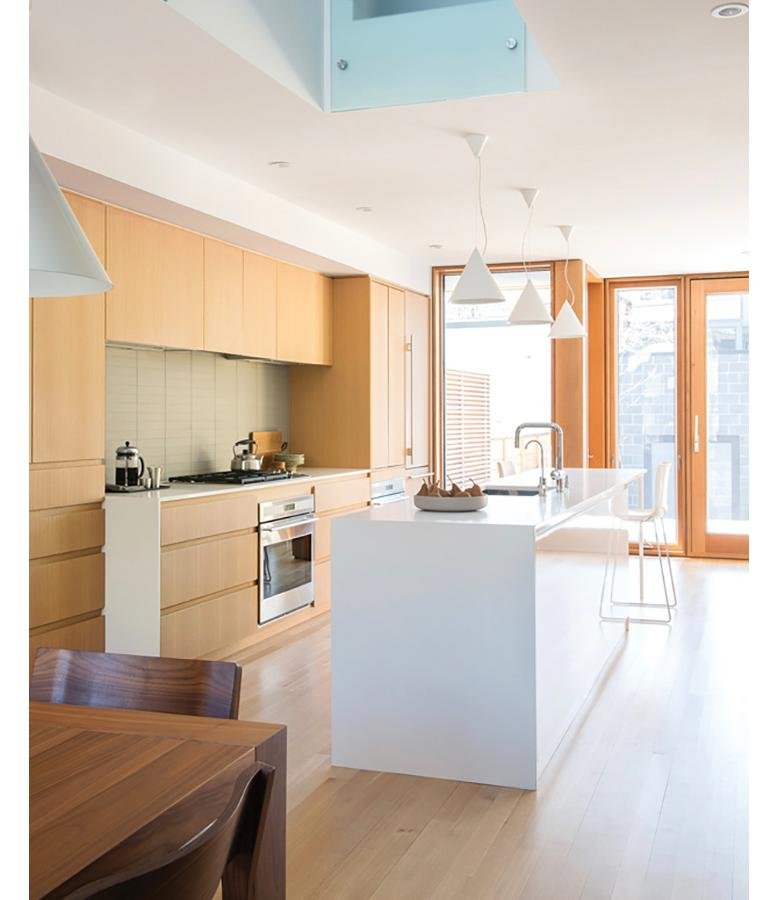 via House and Home
Another way you'll be able to keep your kitchen feeling modern is by focusing on horizontal lines. Long, wide drawers and horizontal tiles and hardware will emphasize the long lines that characterize a modern kitchen.
Pick your light fixtures carefully. Like everything in a modern kitchen, you'll want to think simple. That doesn't mean boring, though. Consider the size, shape, and texture of the light fixtures. Picking an unexpected light fixture will give a pop to your kitchen.
via Elle Decor
Last but not least, if you want a truly modern kitchen, stay consistent in your look. Eclectic kitchens have bits and pieces of different styles, but to achieve a modern kitchen you need to commit and stick with the same style throughout everything, including your dining table and chairs.
What do you think of modern kitchens?
Sort By Blog Topic:
Popular Posts
Subscribe to the The RC Willey Blog Blog
Subscribe to the The RC Willey Blog Blog
Unsubscribe from the The RC Willey Blog Blog