Posted by Andie on July 20, 2018
We are in the middle of a huge kitchen renovation, which means a ton of big decisions! One of the hardest choices for me was what kind of appliances to get--- which brands do we go with? What kinds of features are must-have? How do we know what the best bang for our buck is? For my own personal research, I decided to turn to the experts- Brett Hiatt (RC Willey's Corporate Appliance/Electronics Merchandise Manager), and Jennifer Udy (our cooking/dishwasher buyer) to help me understand some of the latest trends when it comes to kitchen appliances. It was so informative, and really helped us make what I feel was a great decision. Here are 5 of the hottest appliance trends right now....
1. New Finish Options
When it comes to appliances, new finish options are all the rage! GE has Stainless, Black Stainless, Slate and Black Slate. LG has Stainless, Black Stainless and Matt Black Stainless. Whirlpool has Stainless, Black Stainless and a new Sunset Bronze finish that will begin shipping soon. Samsung, Bosh and Kitchenaid all have stainless and Black Stainless options available. Many people are choosing to replace their appliances before they break down or need repair because they love the new color options!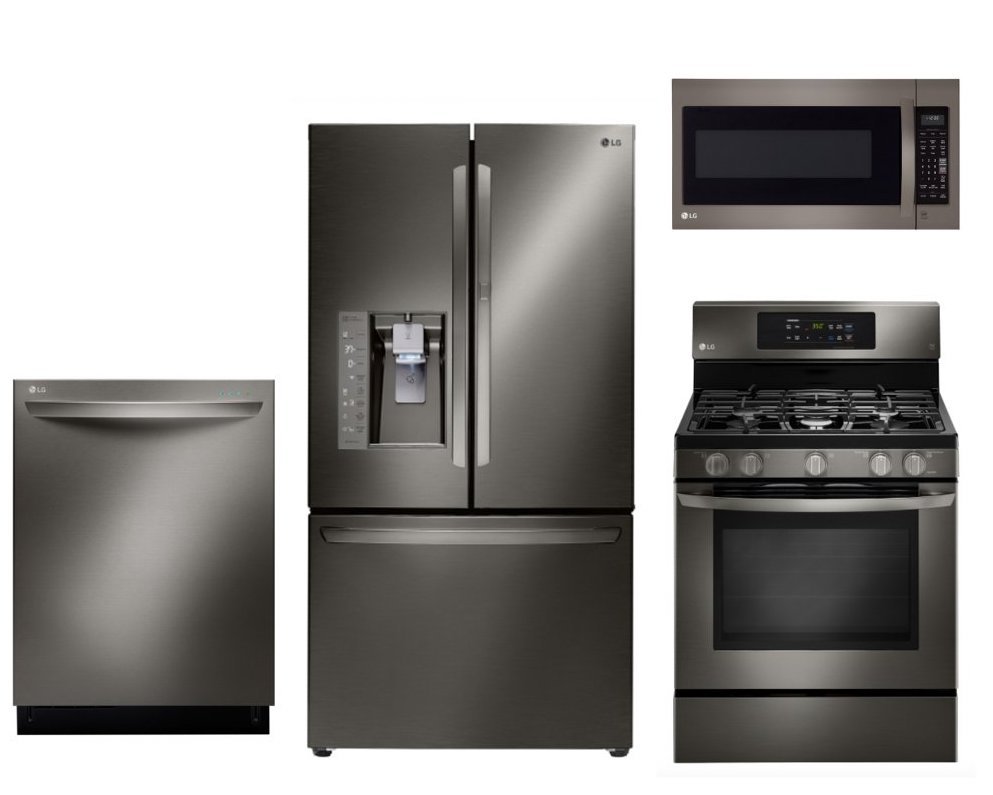 LG 4 Piece Black Stainless Steel Gas Appliance Package
2. Built in Options
More and more people are opting for the look of custom, built-in appliances. What exactly does this look like, you might ask? Think counter-depth refrigerators that don't stick out into the middle of the kitchen. Hooray! Front-control or slide-in ranges that don't have a back-guard are also growing rapidly, as are wall ovens and cooktops, all of which give the kitchen an elevated, refined look.
3. New Cooking Methods
New technology doesn't just affect your electronics and TV's, it has a huge impact on cooking! We have definitely seen a major shift to gas ranges and cooktops over electric in the last few years, as price points on gas have come down and cooks like the precision it offers.
Induction is another cooking technology that I believe is still up-and-coming, and in the customer education phase still. (Did you know that in Europe, induction cooking makes up about 60% of the market?) More manufactures are offering induction cooktops & ranges in lower price points and configurations, like double-ovens to encourage customers formerly using standard radiant cooking to switch to a more efficient, safe, and responsive heat source.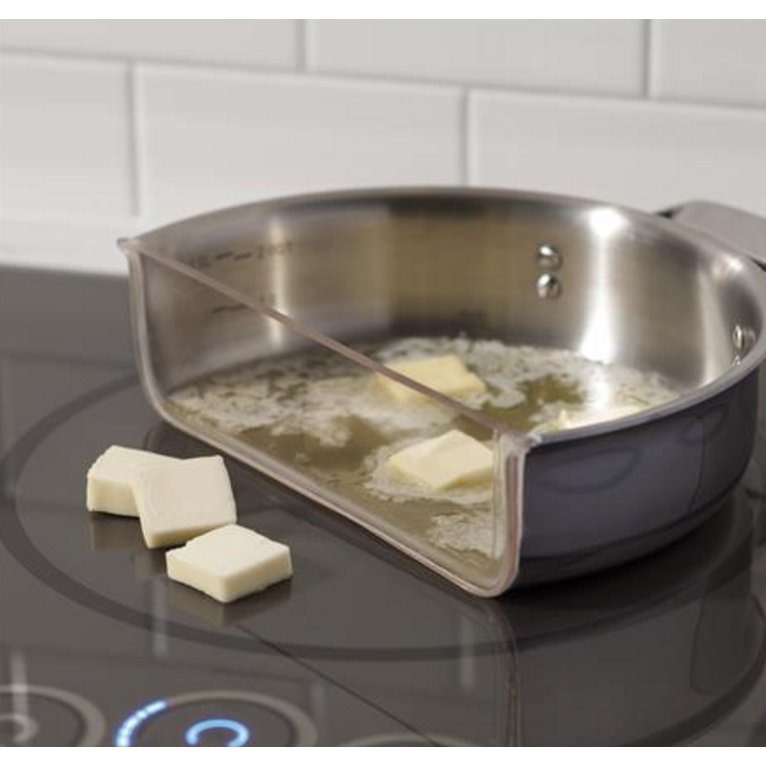 GE Induction Cooktop
4. Dishwashers with pocket handles
We have also seen a strong trend towards dishwashers with a pocket handle as opposed to a bar handle that matches other kitchen
appliances
. This has given brands like Bosch, KitchenAid and now LG and Samsung the ability to sell stand alone dishwashers easily with other kitchen packages, since many also do not have a badge on the front. Price points have also encouraged consumers to step up to features like 3-racks and improved drying performance, in this space!
5. Wi-Fi Connectivity
You guys, this one is pretty unreal! WiFi connectivity is also something that all major brands except for Frigidaire are putting their money on right now. There are many bundle offers with Alexa, Google, Etc. that allow consumers to get deals on their connected home hubs with their
appliance
purchase. With WiFi consumers can monitor their
appliances
, diagnose service issues, and manage their food storage, with the use of apps on their phone. Although not everyone has adopted the tech in
appliances
, it feels that with the growth of Smart Home technologies in general, the connected capability will become the standard in the near future as opposed to an upgrade.
Popular Posts
Subscribe to the The RC Willey Blog Blog
Subscribe to the The RC Willey Blog Blog
Unsubscribe from the The RC Willey Blog Blog