Posted by Andie on July 26, 2018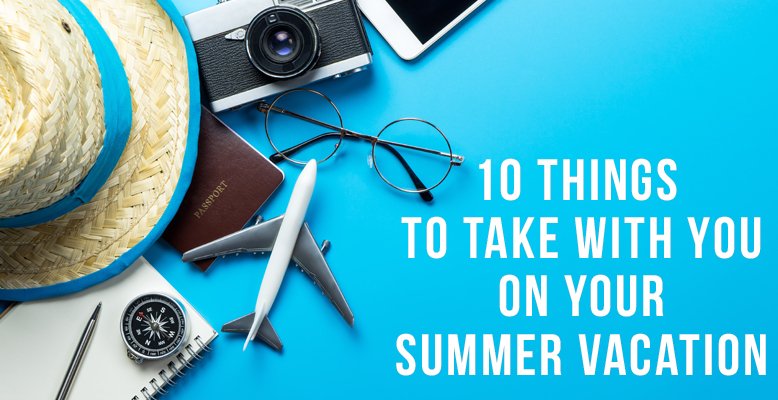 My family loves to travel. It doesn't matter if we are flying across the country, staying in a condo a couple hours away, or camping at the closest State campground- it's always a good time! It seems there are always things that you forget to pack that you wish you would have thought to bring, though. Here are 10 essentials to take with you on your family summer vacation that will help keep you sane, and ensure that the trip goes smoothly!
1. Packing Cubes
Want to make packing your family for your summer vacation so much easier? Pick up a set of these awesome Travel Wise packing cubes! Not only do they help keep clothing and other items separated for each family member, but it keeps it nice, tight, and organized. And they just stack on top of each other in your suitcase! Easy Breezy!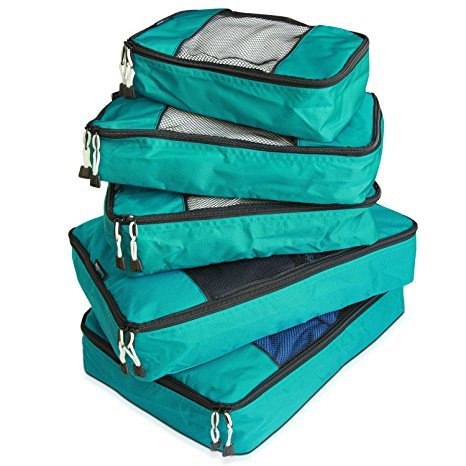 2. Digital Luggage Scale
Speaking of luggage... have you ever gotten to the airport to realize that you've overpacked? Story of my life. Nothing is more inconvenient than trying to re-pack your suitcase and shove things in your carry like a crazy person when you're in a hurry to catch a flight! Solution- snag yourself a digital luggage scale! Weigh your bags before you get to the airport (going, and especially coming home after you've bought lots of souvineers!), and your travel experience will go so much smoother.
3. Sunscreen
This might sound like a no-brainer, but how many times do you buy a new bottle of sunscreen and then forget to pack it in your beach bag or luggage? I am a huge believer in using sunscreen year round, and there are no exceptions in the summer! Make sure you pack it! Check out my sunscreen guide I posted last summer- Blue Lizard is my very favorite family friendly sunscreen.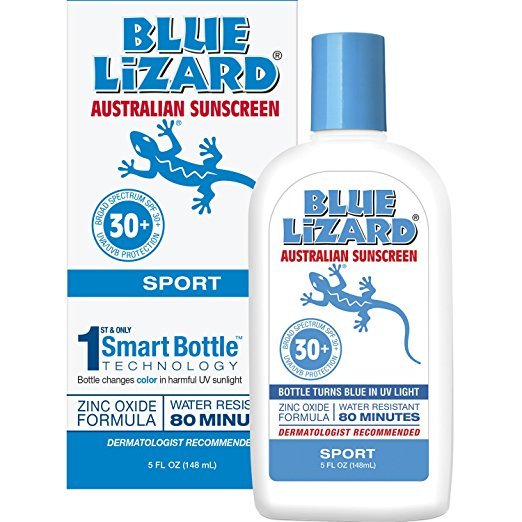 via amazon
4. Travel dumbells and resistance bands
Not sure whether your vacation accomodations boast a workout facility or gym? Don't want to quit your exercise regimen completely just because you're going on a trip? These Water filled travel dumbbells and resistance bands are perfect travel companions! They are easy to pack in your suitcase (don't take up a lot of space OR weight), and they can help you stay on track when it comes to your fitness goals.
5. Mini Steamer
I am always amazed how many airbnb's don't have irons! Maybe I'm a grandma, but nothing bothers me more than wrinkled clothes right out of the suitcase that I have to wear without ironing out! Pack your own mini steamer and your clothes will look great!
6. Mifold Grab-and-Go Booster Seats
I have three kids that are 6 and under, and they are literally all in some form of car seat contraption (and probably will be until they are 10 years old. Short people probs!) Flying with kids, and shlepping car seats all over the place is the WORST. It's such a hassle. If you have children old enough for booster seats, these compact travel boosters are a game changer! You can throw them in your purse!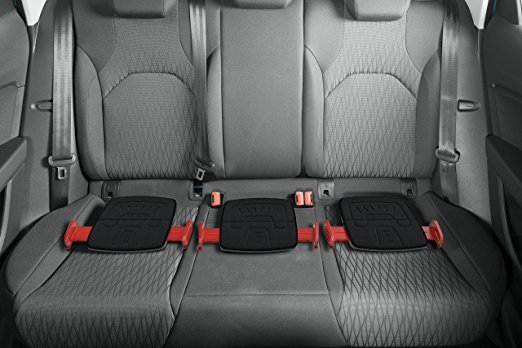 via amazon

7. Travel Blender
If you aren't giving up your workouts on vacation, don't feel like you need to give up your morning protein shake or healthy fruit smoothie! Grab a small & inexpensive travel blender like this one that you can easily fit in your suitcase, and you'll be good to go!


8. Kid Bunks
Hae you seen these kid bunks before? These puppies are amazing! They fold up real nice and compact, and turn into bunk beds for kids! Perfect for a camping trip, or even to take to a hotel if you need a little extra sleeping space for little ones. Each cot holds 200 lbs, so they work great for lots of adults as well!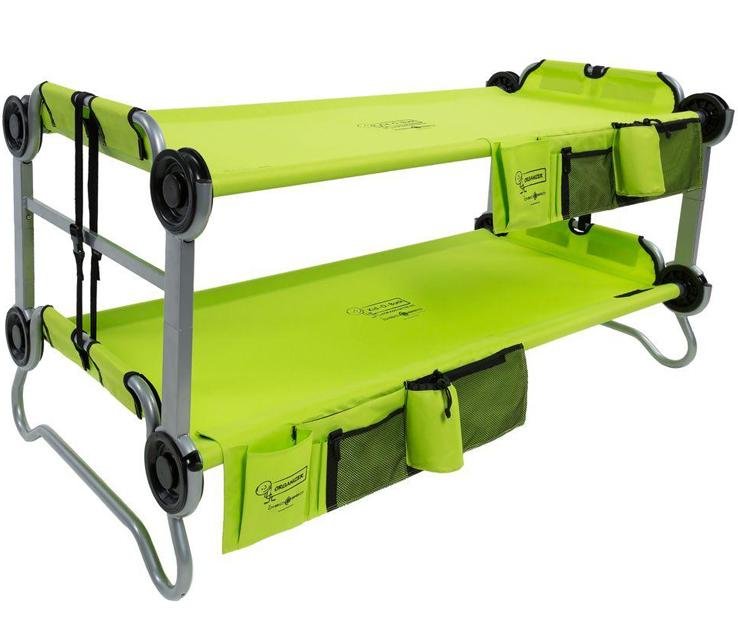 9. Mini First Aid Kit
You never know when a first aid will come in handy. Don't rely on being able to find a drugstore at any given moment- just bring your own mini first aid kit for safe measure! If nothing else, you can give your kids bandaids to play with when they're bored in the car.
10. A Notebook
This one might be the most important! I like to take detailed notes and keep an agenda of what I do on my travels and adventures. What did we see every day? What did we eat? What was the name of that ice cream shop that served the best chocolate milkshakes you've ever had? Write things down, and it will be a great memory keeper! Plus, it's always nice to steer a friend in the right direction if you've visited a city before!
Popular Posts
Subscribe to the The RC Willey Blog Blog
Subscribe to the The RC Willey Blog Blog
Unsubscribe from the The RC Willey Blog Blog