Posted by Alyssa on January 16, 2017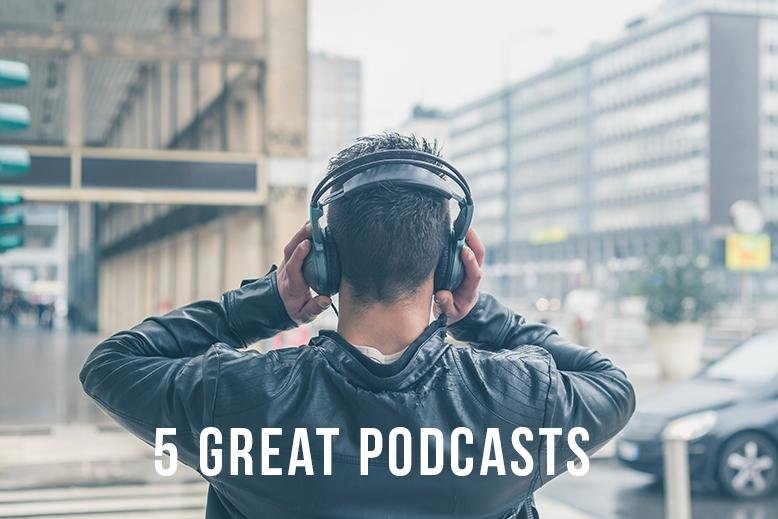 Working out is significantly more enjoyable if you've got something to distract you. At least for me. When I exercise, I need to have my headphones in and my mind distracted if I actually want to complete my work out. Lately, I've been listening to podcasts while I run and I'm hooked. When I get tired of music, a podcast can make things a little more interesting. Here are five podcasts that I love.
RadioLab - This show focuses on philosophical and scientific experiences, ideas, or stories and presents them in a way that's both accessible and interesting. Every time I listen to this podcast I walk away wanting to talk about everything I just heard. Thankfully, my husband feels the same way and this show is our go-to dinner conversation starter.
Ted Radio Hour - If you've ever wanted a different perspective on being happy, reconciliation, forgiveness, or almost anything else you can think of, this is your show. Each episode picks a theme and discusses that theme through TEDTalks and interviews. I love how this show helps me understand scientific discoveries, new technology being created, and the people around me.
How I Built This - Anyone who is trying to start their own business needs to listen to this. Guy Raz, the host, interviews people who have successfully launched their businesses and brands on where their idea came from and how they got to where they are now. So if you've wondered how Spanx or Southwest Airlines came to be, wonder no more. The answers are in this podcast.
Planet Money - I was skeptical about this show at first because I am generally not interested in discussing the stock market or the economy in general. This show, however, talks about the economy with stories that are genuinely entertaining.
Hidden Brain - This show takes our unconscious thoughts, biases, and ideas, and discusses how they impact our daily lives. I have been surprised how often I've realized the topics he's discussing relate to me and how I think. This show is another great conversation starter.
If you have any podcasts you'd recommend, let me know in the comments below! I'm always looking for something new to listen to.
Popular Posts
Subscribe to the The RC Willey Blog Blog
Subscribe to the The RC Willey Blog Blog
Unsubscribe from the The RC Willey Blog Blog