Posted by Alyssa on January 18, 2017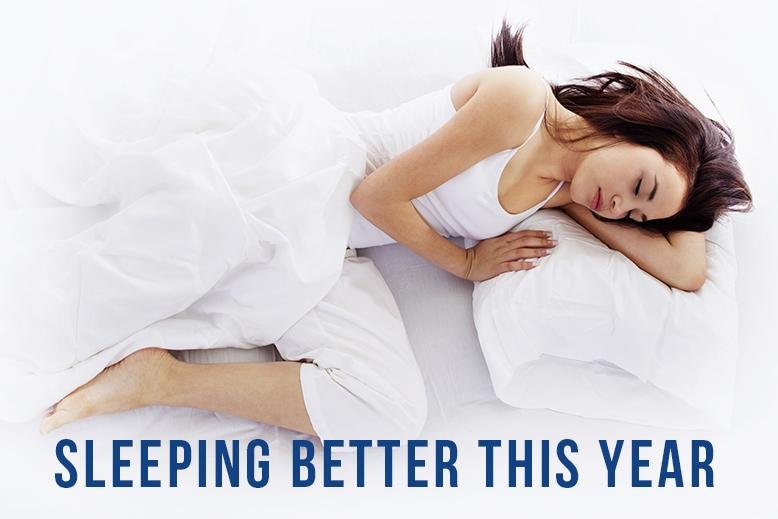 For some reason, I have a harder time sleeping during the winter. The sun goes down early and I start feeling ready for bed by 7:00, but then when it's actually time to sleep I toss and turn. I've asked around for advice on how to sleep better, and there are a couple of suggestions that make it onto everyone's list.
Create a schedule and stick to it! Going to sleep and waking up at the same time each day helps your body's sleep-wake cycle kick into gear.

Limit use of electronic devices right before bed. Apparently screen time can interfere with your sleep.

Be more active during the day. Working out in the morning will make you more tired and ready to sleep come nighttime.

Don't nap during the day. This one, I'll admit, is a hard one for me to follow. I love a good snooze on the couch during the afternoon.

Get comfortable! If your room temperature, lighting, pillow, and mattress are comfortable, bedtime will be the best part of your day.
I've made it a goal this year to go to be in bed at the same time each night and to read from a book instead of my phone before I go to sleep. Crossing my fingers that it'll help. If you have any other suggestions of how to sleep better, let me know. My daughter is finally sleeping through the night and I want to too!
Sort By Blog Topic:
Popular Posts
Subscribe to the The RC Willey Blog Blog
Subscribe to the The RC Willey Blog Blog
Unsubscribe from the The RC Willey Blog Blog