Posted by Alyssa on January 27, 2017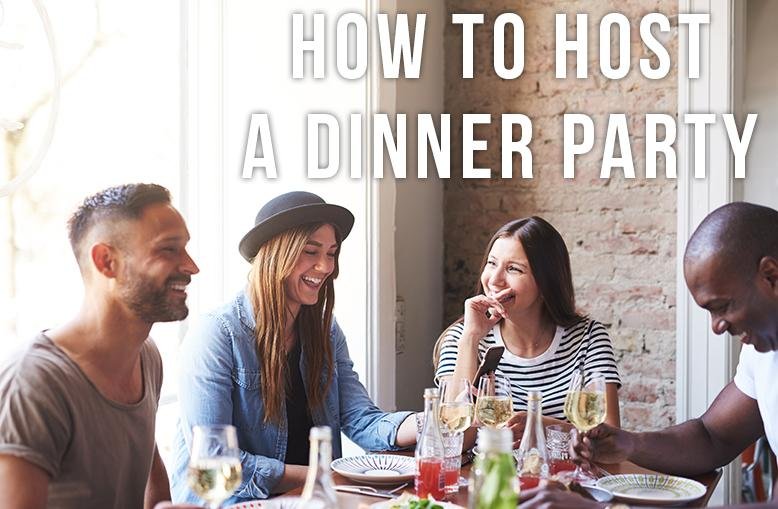 I was confident as a sophomore in college that I could throw the perfect dinner party. My roommate and I invited ten people over and decided that we should make homemade ravioli, despite the fact that we had 1. never made ravioli before and 2. did not own a pasta roller. A couple hours before the party, we started the process and quickly realized that there is a reason people buy pasta rollers. By the time our guests arrived, we had unintentionally thick ravioli, dough all over our clothes, no table settings, and a sink full of dishes. I vowed never to make dinner for another person again. Thankfully, I have since changed my mind on dinner parties. I love cooking for people and have learned a few things through trial and error that will help you throw a decent, if not perfect, dinner party.
1. Serve something you are confident making. Now is not the time to experiment. Your guests will prefer having a simple meal cooked well than a complicated dish half cooked.
2. Make a playlist for the evening and have music playing when your guests arrive. It doesn't have to be loud, but it will make any silence feel cozy rather than awkward.
3. Don't apologize for the food, the atmosphere, or the guests. If you step on someone's foot, go for it. Otherwise be confident and no one will notice small imperfections.
4. Clean as you go. That way you won't be putting your guests in the uncomfortable position of debating whether or not to start doing your dishes.
5. Have dessert of some kind, even if it's just fruit, and serve it away from the table. A change of scene helps keep the evening interesting and comfortable.

The best advice of all is to relax and remember that you're feeding your friends. No one can complain about that. If you have more suggestions on how to host a dinner party, please leave them in the comments below!
Sort By Blog Topic:
Popular Posts
Subscribe to the The RC Willey Blog Blog
Subscribe to the The RC Willey Blog Blog
Unsubscribe from the The RC Willey Blog Blog