Posted by Alyssa on January 23, 2017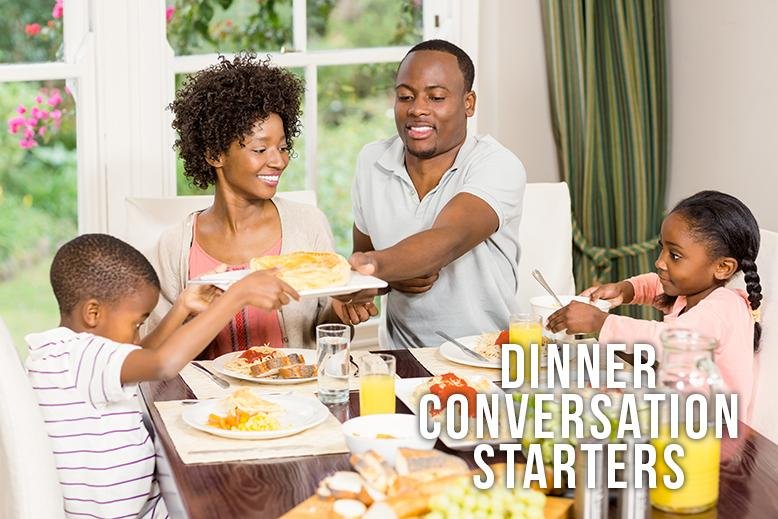 According to The Family Dinner Project, a nonprofit dedicated to making family dinners a priority again, "recent studies link regular family meals with the kinds of behaviors that parents want for their children: higher grade-point averages, resilience, and self-esteem." All in all, family meals are worth the effort! Conversations can be difficult to start around a table, though, and that's where The Family Dinner Project can help out. They have hundreds of conversation starters on their website to help your family start talking and bonding. Here are a couple of my favorites:
"How is this year at school different from last year?"
"What is your favorite childhood storybook? What is special about it? Who used to read it to you?"
"What is your most unusual talent? Demonstrate it!"

"If you could change one thing about the world, what would you change?"
Here's to hoping that everyone can become a little closer to their families this year. If you have other tips on gathering your family around the table, please share!
Sort By Blog Topic:
Popular Posts
Subscribe to the The RC Willey Blog Blog
Subscribe to the The RC Willey Blog Blog
Unsubscribe from the The RC Willey Blog Blog