Posted by Alyssa on May 16, 2017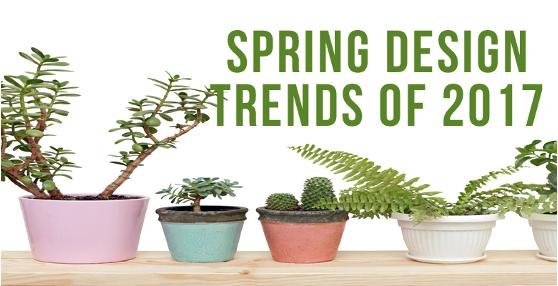 In the Interior design world trends are always evolving and changing. What's in vogue one day seems to be out the next, and sometimes it's hard to stay in the know! Here are five hot new trends that you should be on the lookout for this spring...
1. Matte Finish Appliances

Did you ever think the day would really come when stainless steel wouldn't be the hottest appliance finish around? I sure didn't! Matte finish appliances are a new modern take on everything we love about stainless steel. You get the same rust-proof benefits of stainless steel, and then some! Black stainless steel and slate finishes are a warmer, much more fingerprint resistant and smudge proof option. I'll be honest- when I first saw matte appliances several months ago I didn't think I'd ever be on board, but the more I see it, the more I really like it. I think this is going to be the new normal...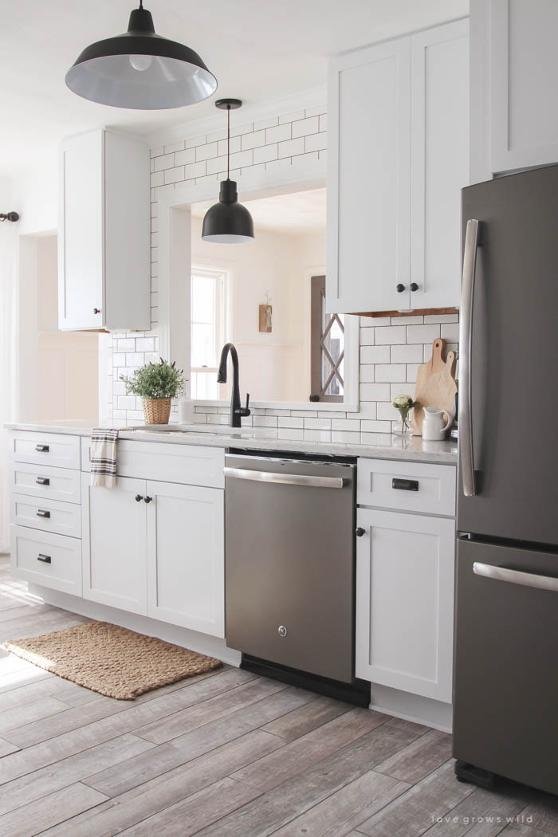 via love grows wild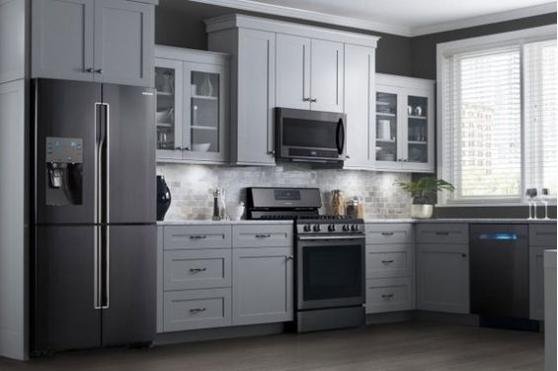 via pinterest
Check out RC Willey's black stainless steel and slate appliances!
2. Modern Textile Art
Macrome made a comeback, and now modern textile art is making it big as well. If it's woven or fabric based, chances are it's on point this season! If your grandma made it fifty years ago, it's probably cool again.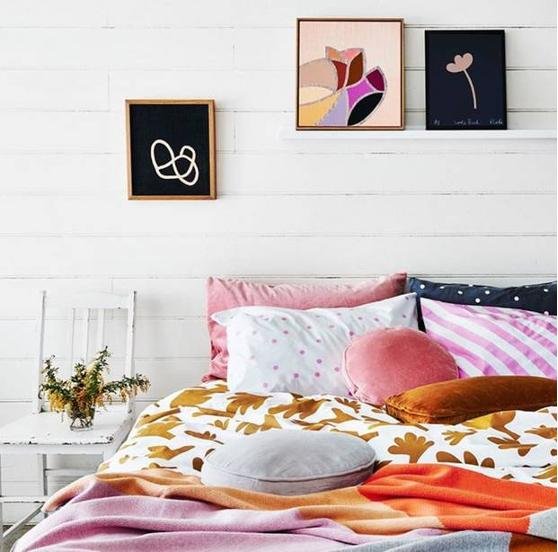 via domino
3. Vanity Conversions in Bathrooms
Thinking about renovating your bathroom, but can't find any pre-manufactured vanity that you like enough to buy? No problem! The latest bathroom trend is to think outside the box! Find an awesome chest of drawers, vintage console, or cabinet that you love, and BAM----turn it into a vanity! You get what you want, and your bathroom has a whole lot of character.
4. Acrylic Decor
Acrylic chairs have been on the rise for a while now and it looks like we are just getting started! Look for cool acrylic furniture including chairs, tables, cribs and consoles. I love how clean, modern, and expensive it looks.



5. Satin brass
Polished brass finishes were really popular for a while, but recently the trend is moving away from the reflective & polished look towards a more muted satin brass. It's a little bit warmer, a lot less busy, and bonus: satin brass goes well when paired with almost any color, so you really can't go wrong.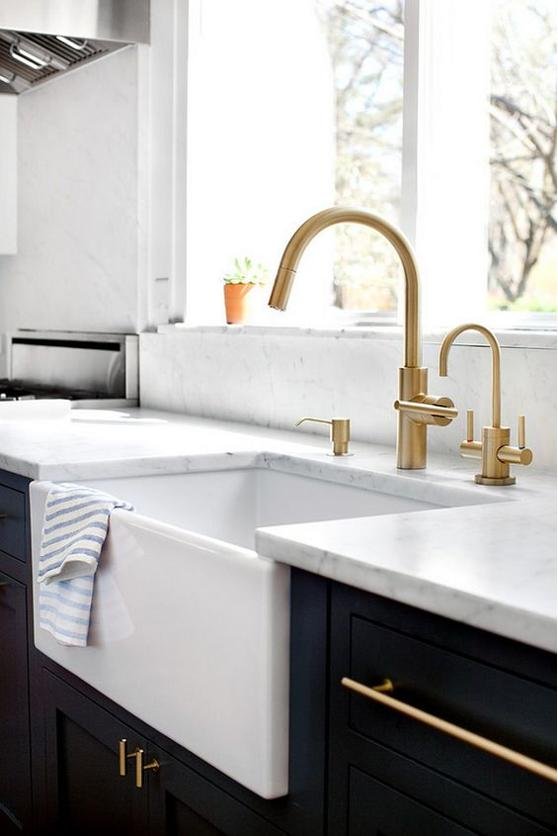 via pinterest
6. Indoor Plants
Based on the health benefits alone, indoor plants are one of those trends that should never really go away....but wiith the color of 2017 being green it's very favored right now to have as many plants inside your home as possible! I don't think there is such a thing as too much- so bring the outdoors in! Green plants make everything better.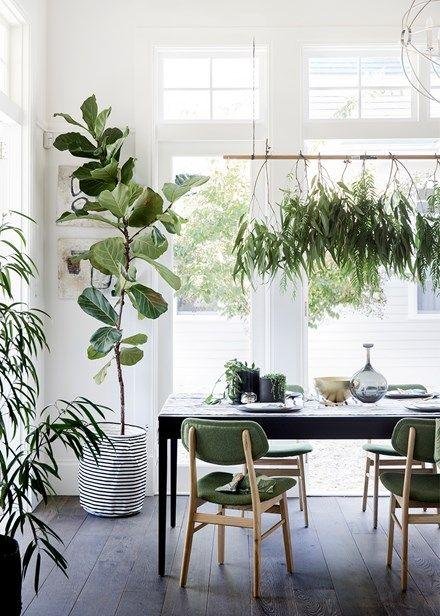 home beautiful via pinterest
What do you think of these current trends?
Love them? Hate them?
Sort By Blog Topic:
Popular Posts
Subscribe to the The RC Willey Blog Blog
Subscribe to the The RC Willey Blog Blog
Unsubscribe from the The RC Willey Blog Blog