Posted by Alyssa on May 17, 2017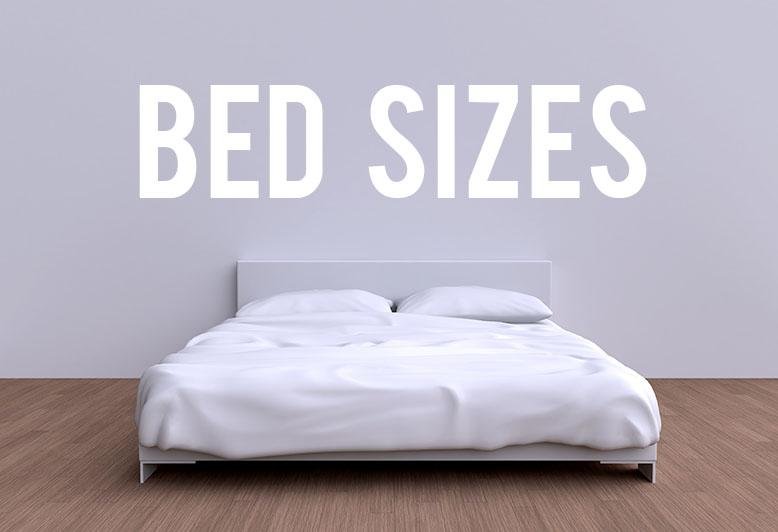 Knowing the difference between mattress sizes is important when picking a mattress and bed frame. The size of your room, your needs, and your personal preference will all help determine which mattress size you choose. If you're trying to decide on a new mattress size pull out your measuring tape, think about your ideal night's sleep, and keep reading to get all the information you need to make your decision.
TWIN Mattress Size - 39" x 74"
Twin mattresses are the smallest mattress available and are perfect for one person, whether child or adult.
TWIN XL Mattress Size - 39" x 80"
Twin XL (extra long) mattresses are about 6 inches longer than a typical twin. These are common in dorm rooms or are a good purchase for taller adults.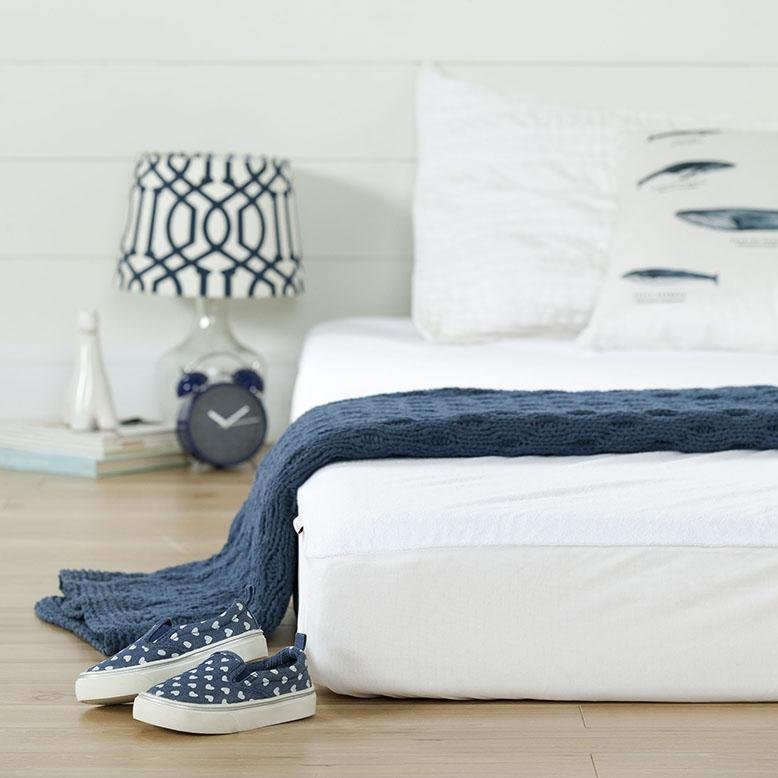 via RC Willey
FULL Mattress Size - 54" x 74"
Full mattresses, also known as double mattresses, are slightly bigger than a twin but still not quite comfortable for two people to sleep comfortably. This is a good option for growing children.
QUEEN Mattress Size - 60" x 80"
Queen mattresses can comfortably sleep two people and are one of the most popular bed sizes today. If you have a small bedroom, a guest room that might sleep two people, or just like sleeping close to your partner, a queen mattress may be what you are looking for.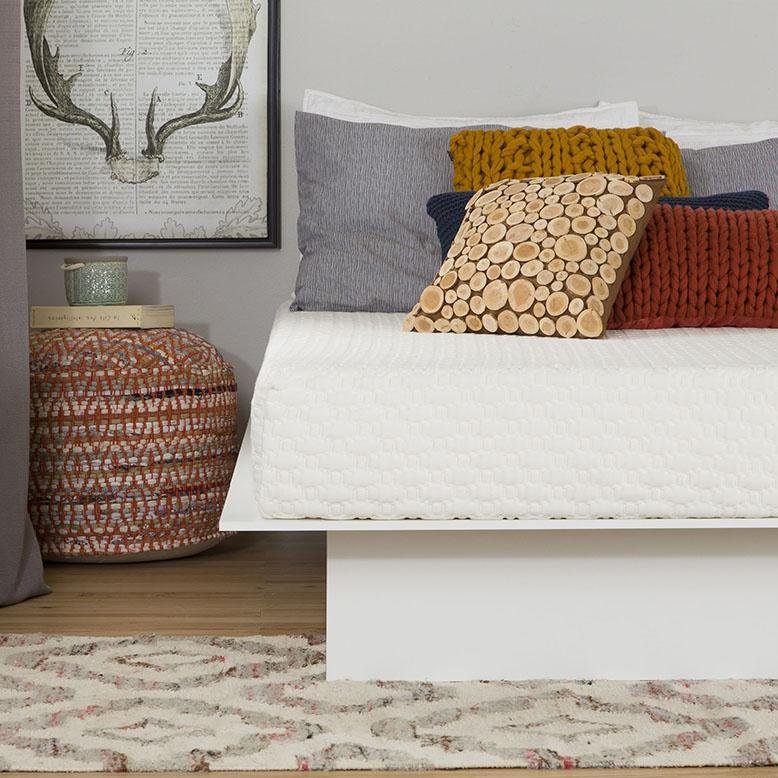 via RC Willey
KING Mattress Size - 76" x 80"
King mattresses are the widest bed available, making it a perfect option for couples who like lots of room while they sleep. Because these beds are larger and more difficult to move, bed springs are split to make it easier to move throughout your home.
CALIFORNIA KING Mattress Size - 72" x 84"
California King mattresses are 4" narrower than a standard king, but 4" longer. While you do lose some width with this choice over a king mattress, it's still much roomier than a queen and gives a lot more legroom for taller adults.
Remember that your bed frame will take up more room than just the size of the mattress. Make sure you have taken that into consideration before deciding on your bed sizes.
Every time I stay somewhere with a king mattress it feels like such a treat to sprawl out and have endless space. Someday, hopefully! What size of bed do you have?
Sort By Blog Topic:
Popular Posts
Subscribe to the The RC Willey Blog Blog
Subscribe to the The RC Willey Blog Blog
Unsubscribe from the The RC Willey Blog Blog