Posted by Alyssa on May 20, 2017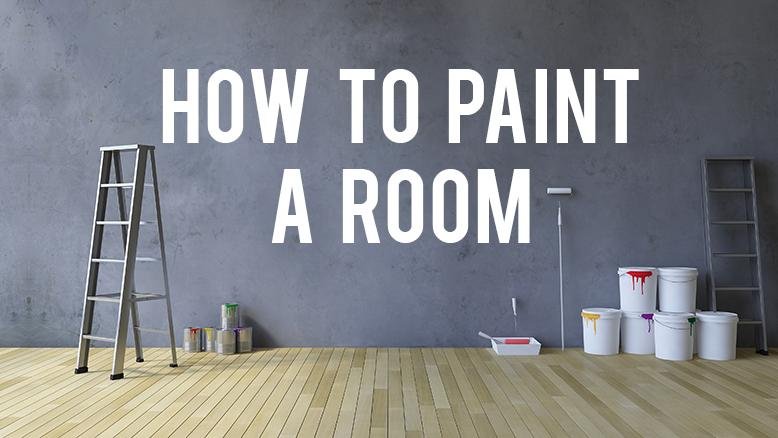 Knowing how to paint a room will not only allow you to give your house a facelift, it'll save you lots of money! Painters can be expensive, and you shouldn't have to sacrifice that accent wall you've always wanted just because of your budget. Once you've picked your paint color, follow these instructions and you'll know exactly how to paint a room.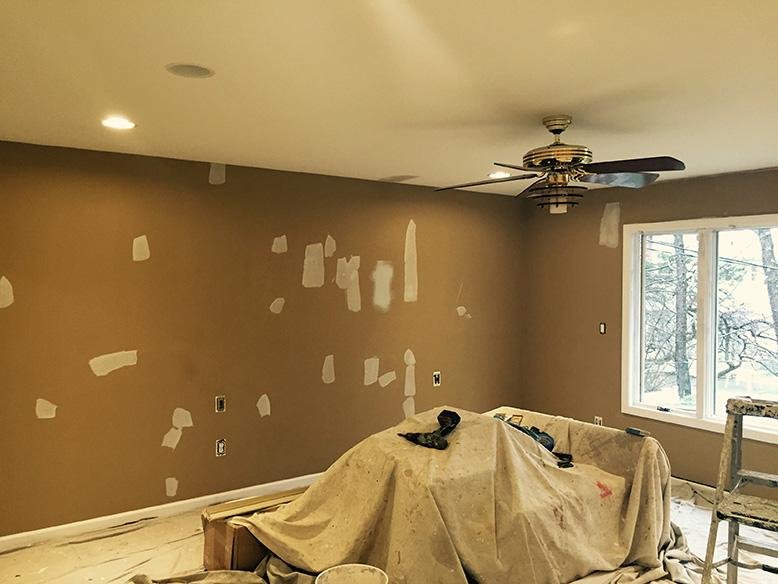 via Jane Fargo
PREP YOUR ROOM FOR PAINTING
This means moving and covering furniture, taking off cover plates from outlets and light switches, and repairing any damage the wall has. You'll want to scrape off any flaking paint, patch small holes with putty, and sand the walls smooth. Be sure you clean the area you are painting after you've prepped it by wiping down the walls and removing any dust.
BUY YOUR PAINT AND SUPPLIES
Keep in mind what paint finish you should use on the surface you are painting and know how much area you will need to cover. One gallon of paint covers about 400 square feet. One gallon usually will cover a small room like a bathroom and two gallons can cover most average sized rooms.
When buying your supplies, be sure you have purchased the correct roller and brush for the job you are doing. There are many different types of rollers meant for a variety of textures or paint types. If you have questions, be sure to ask at the paint counter and they can help you find the proper materials.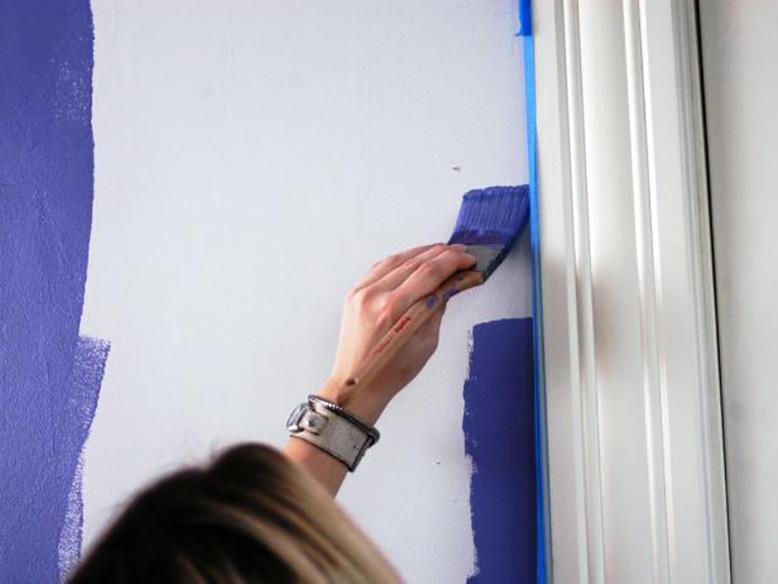 via DIY Network
CUT IN
Cutting in is the process of painting the edges of your room. You will do this with a brush rather than a roller. Dip a third of your brush into the paint and without scraping the sides of the brush, paint around the edges of the wall you are working on. Hold the paintbrush like a pencil and use smooth strokes, making sure you catch any drips.
ROLL ONTO THE WALLS
Dip your roller into the paint and roll it over the paint tray liner a few times to even everything out. Starting with the edge of the wall, roll the paint gently onto the wall in a zigzag motion. Overlap your lines and make sure you have covered top to bottom before starting your next line. Do not press too hard on the roller and reload the roller with paint frequently. Gently roll over any drips to smooth things out. Apply two coats for best coverage.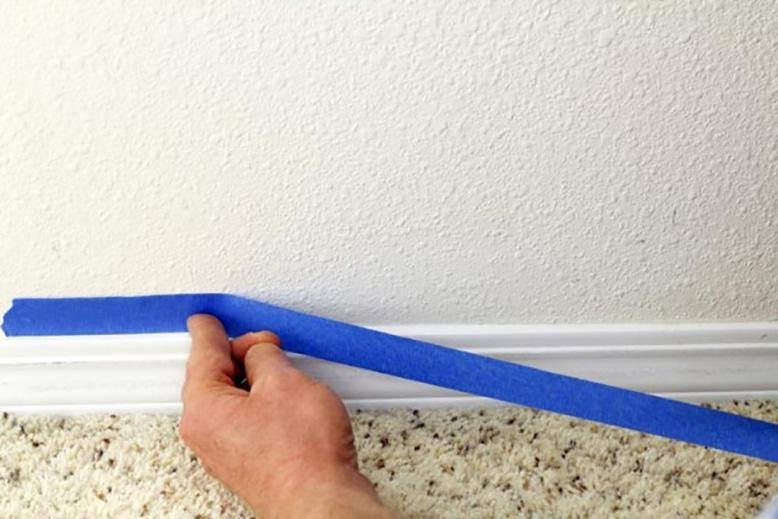 via Home Tips
PAINT THE TRIM
Once you've painted the walls and the paint has dried, place painters tape on the wall above the trim and on the floor to avoid a mess. With a brush, use smooth motions to paint the wall moldings, door frames, window frames, and any other trim in the room. Carefully remove the painter's tape before the paint has completely dried to have the neatest lines.
CLEAN UP
Return any excess paint in the roller tray back to the paint can. Use a brush to get as much paint back into the can as possible. Run your brush and rollers under warm water with soap to remove any dried paint, rinse until the water is clear, and hang them up to dry.
Hopefully this helps! Now that you know how to paint a room, what's your next project?
Sort By Blog Topic:
Popular Posts
Subscribe to the The RC Willey Blog Blog
Subscribe to the The RC Willey Blog Blog
Unsubscribe from the The RC Willey Blog Blog