Posted by Andie on April 7, 2018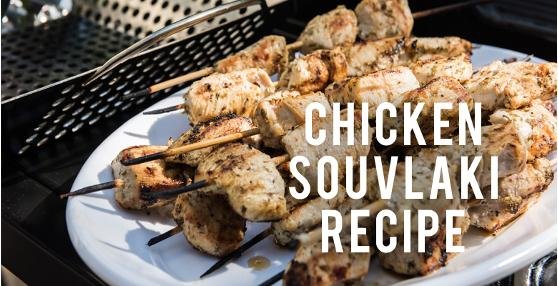 Happy grilling season!! We grill year round at my house, but it's really nice to be able to grill dinner without a coat and boots on to keep you warm! In celebration of spring and warmer grilling weather, today I wanted to share my very favorite chicken recipe for the grill of all time- chicken souvlaki! It's my go-to when we have company over! I always have everything it calls for on hand, and it's ridiculously easy to throw together, but everyone always dies over it! I know that you'll love it, too!
Chicken Souvlaki
3/4 cup olive oil
1/2 cup lemon juice
1 Tbsp. oregeno
1 Tbsp. salt
2 tsp. garlic powder
2 tsp. black pepper
3 lb. cubed chicken or turkey
Combine all ingredients. Marinate for several hours, or overnight. Place chicken on skewers, and cook on hot grill. *Pair this with a greek salad, homemade bread, rice pilaf, and fresh fruit and you can't go wrong!! Enjoy!
Popular Posts
Subscribe to the The RC Willey Blog Blog
Subscribe to the The RC Willey Blog Blog
Unsubscribe from the The RC Willey Blog Blog