Posted by Alyssa on April 16, 2018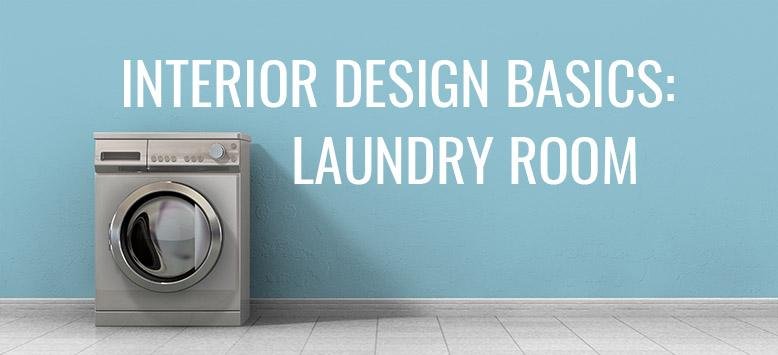 Just because the laundry room is a utilitarian room and something that is often overlooked doesn't mean it shouldn't be a functional and beautiful part of your home! Whether you're completely remodeling your laundry room or are just wanting to do a quick update, here are some interior design basics for your laundry room.
Interior Design Basics: Laundry Room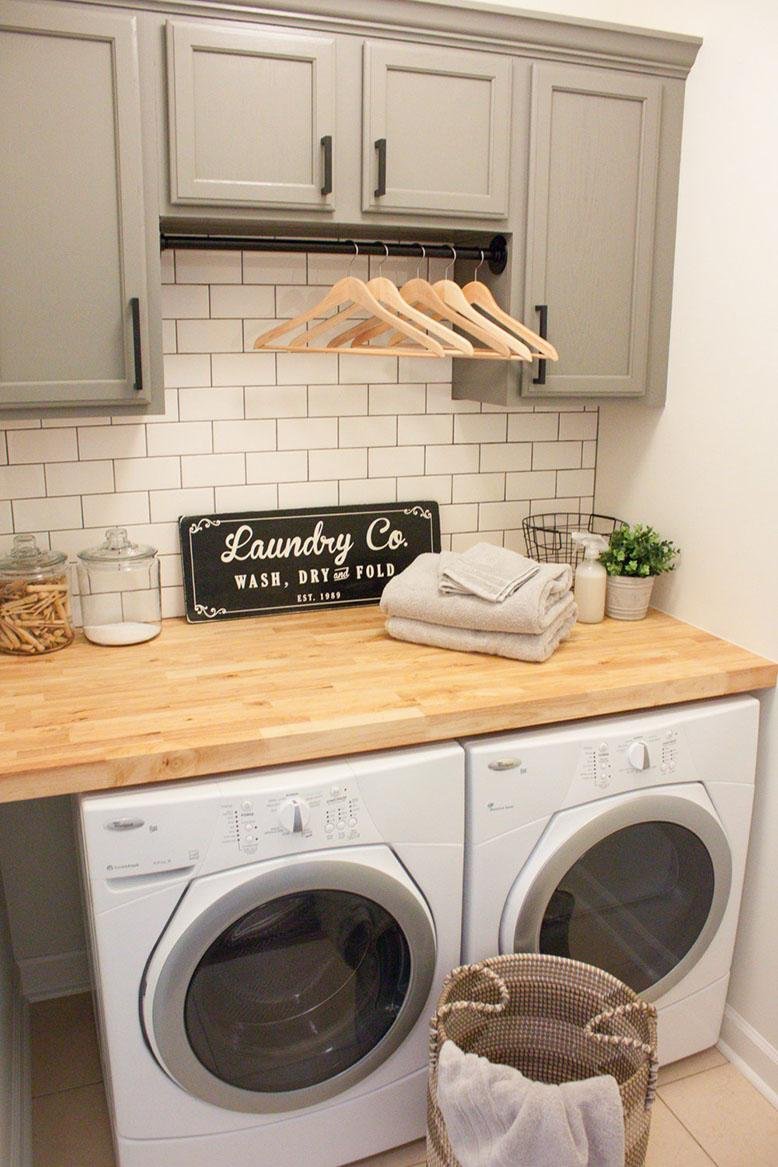 Of course, the most important part of your laundry room is the washer and dryer. You'll want to make sure you've measured your space before you start picking out machines to make sure they will actually fit. If your laundry room is near living or sleeping spaces, you'll also want to do some research to make sure you are choosing machines that will run quietly. Click here for a washing machine buying guide and a dryer buying guide for more information.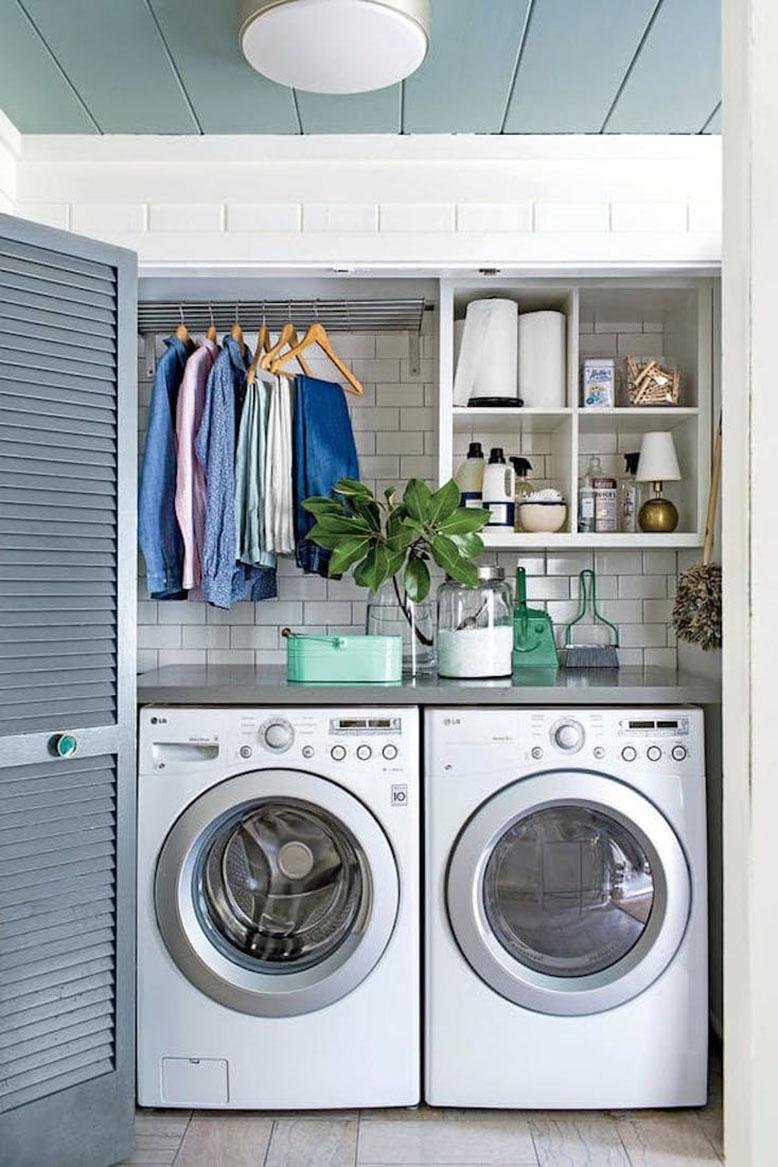 Notice the lighting in your laundry room. If you're designing your laundry room and are able to include natural lighting, that's the best choice. If you're like me, though, and your laundry room is in the basement of your house, you'll want to make sure you've installed enough lighting to brighten the entire space. Pay special attention to task lights, even if you have natural lighting.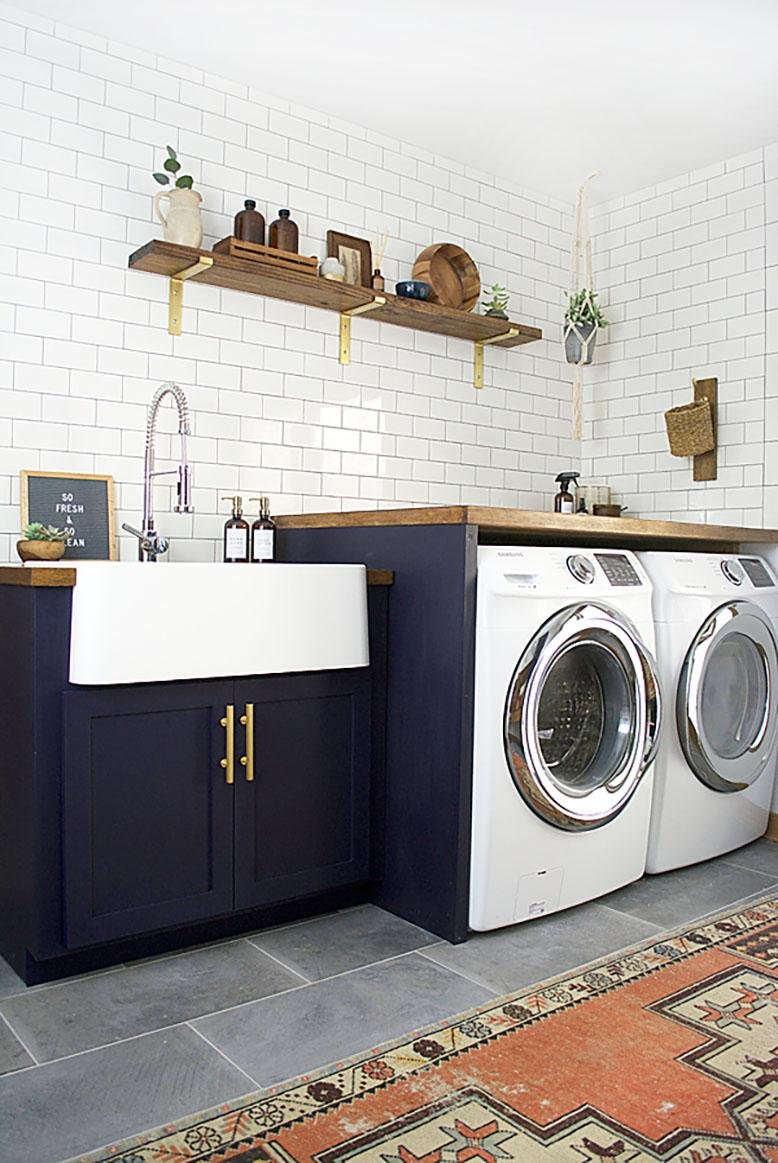 via Bre Purposed
Think about all the tasks you would like to complete in your laundry room. If you sort and fold the clothes right after they come out of the dryer, you'll want to include a counter or table. If a lot of your clothing needs to be air dried, installing a rod to hang clothes on or including space for a drying rack is a must.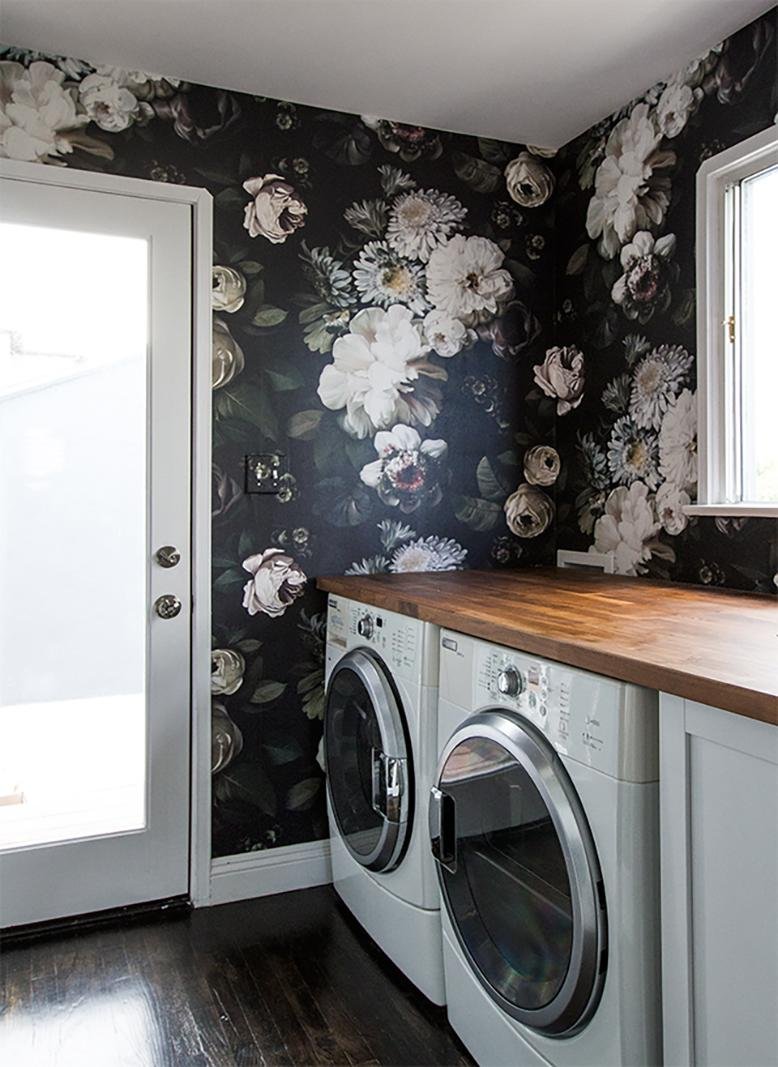 via Stories
Staying organized is what will make doing your laundry quick and easy. Even if it's just above the washer and dryer, make sure you have shelving to store laundry soap, stain remover, ironing supplies, etc. With open shelving, consider hiding the supplies in baskets to keep things looking nice and organized.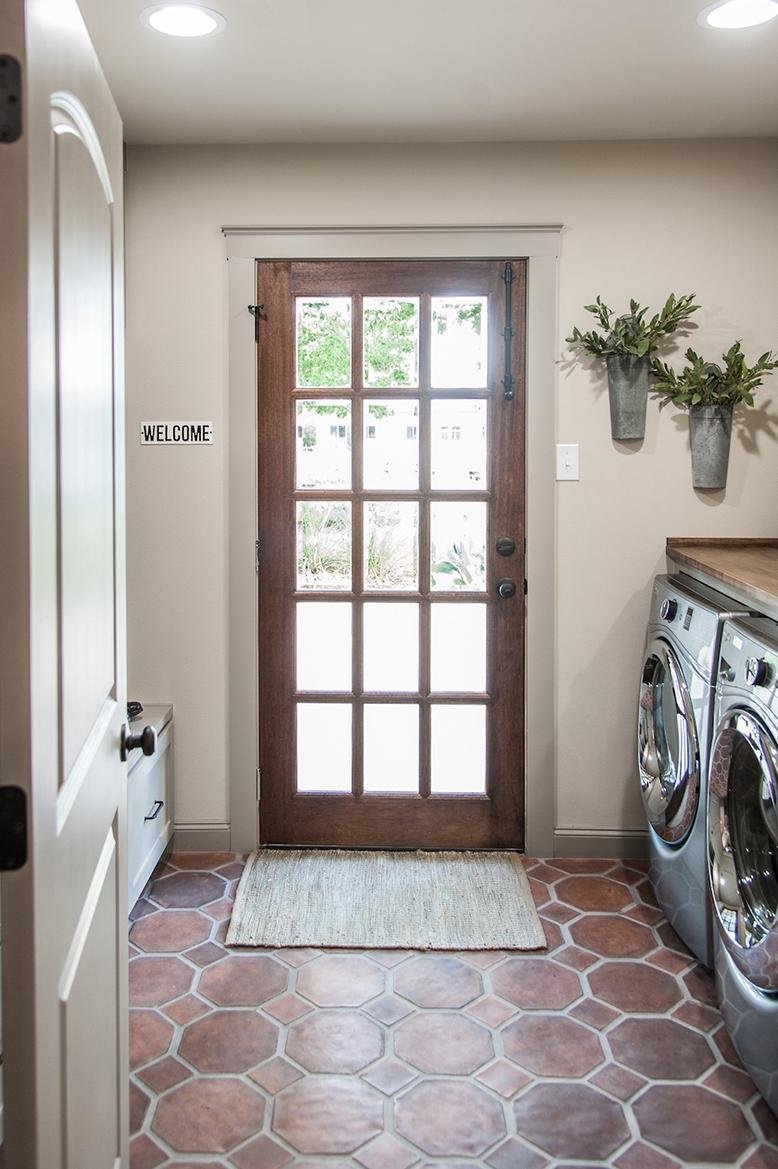 via Magnolia
Last but not least, decorate your laundry room! Just because it's a room few people other than your family will see doesn't mean it has to be an eyesore. In fact, it makes it the perfect place to experiment with colors, wallpaper, cool hardware, etc. Make your laundry room somewhere you'll want to spend time.
How have you decorated your laundry room?
Sort By Blog Topic:
Popular Posts
Subscribe to the The RC Willey Blog Blog
Subscribe to the The RC Willey Blog Blog
Unsubscribe from the The RC Willey Blog Blog