Posted by Alyssa on April 19, 2018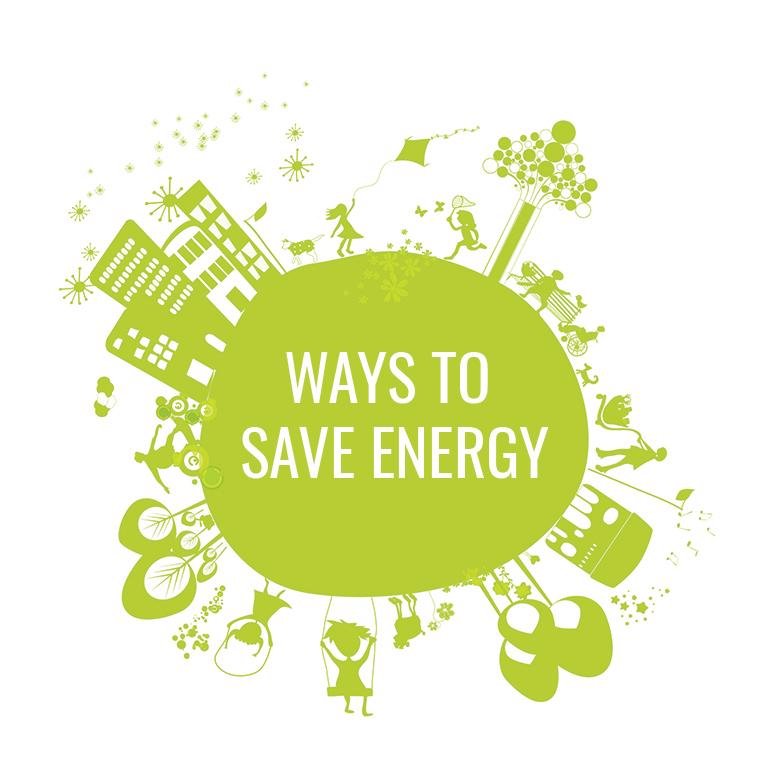 With Earth Day coming up in just a couple of days, it's time to talk about different ways to save energy! Not only will you be helping out the earth, you'll also be able to save some money each month when your bills come rolling in. There are a lot of small changes and things you can do in your everyday life that will help conserve energy.
Ways to Save Energy
With warmer weather coming up, it might be tempting to turn your air conditioning on full blast, but did you know that the smaller the difference between the outside temperature and the inside temperature, the smaller your cooling bill! Not only that, your air conditioner won't be working quite as hard, saving you energy.

Unplug your electronics and appliances when you're not using them. This might seem like a pain, but if you have everything plugged into an outlet strip you'll be able to turn everything off with the flip of a switch.

Water heaters are the second highest source of energy in your home, so lowering the thermostat on your water heater will help keep it from overworking and using too much energy. Bonus! You'll avoid getting scalded next time your water turns on hot unexpectedly.

Avoid running a half-empty dishwasher. Your dishwasher uses the same amount of energy regardless of how large the load is, so wait until it's full before you turn it on.

It might be something you never think of, but replacing the filters on your furnace, heat pump, and AC will keep your equipment running smoothly.

Replace your light bulbs with energy-efficient alternatives. The upfront cost of the lightbulbs may seem high, but the money you'll save on your bills will make it worth it.

Using a smart thermostat that can be automatically set to turn on and off, or that will lower the temperature at specific times will keep you from wasting energy. LINK
Replace your old appliances with ENERGY STAR products. You'll be able to save a lot of energy and money by replacing your big appliances with energy efficient ones. If you're interested in looking at ENERGY STAR appliances, RC Willey has a huge selection to pick from.
What have you done to save energy in your home?
Sort By Blog Topic:
Popular Posts
Subscribe to the The RC Willey Blog Blog
Subscribe to the The RC Willey Blog Blog
Unsubscribe from the The RC Willey Blog Blog