Posted by Andie on August 2, 2018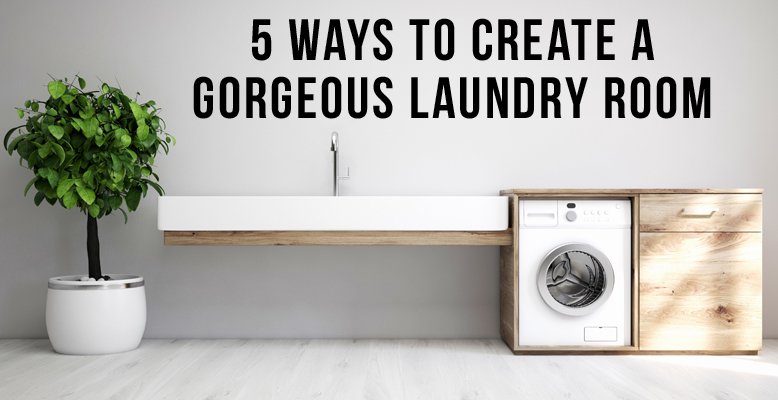 The laundry room is one of those rooms we spend a TON of time in, but sadly, is often one of the last spaces in a home to get a lot of design love. Maybe it's because we hate doing laundry? Or maybe it's last on the project list since it's not a room guests typically frequent? In any case, I say enough is enough! You owe it to yourself to create a wonderful, functional laundry room that you will actually enjoy (if it's possible to really enjoy doing laundry) being in! Here are 5 ways you can transform your laundry room from boring, to beautiful!
1. Fun Tile
Gone are the days of boring, ugly, blah tile. Today tile comes in all different shapes, sizes, and patterns! I am LOVING all of the different ceramic tile options that are out there- I mean, who wouldn't want to spend time on these floors?? Fun, patterened tile is beautiful, and it packs a whole lot of personality into a small laundry space.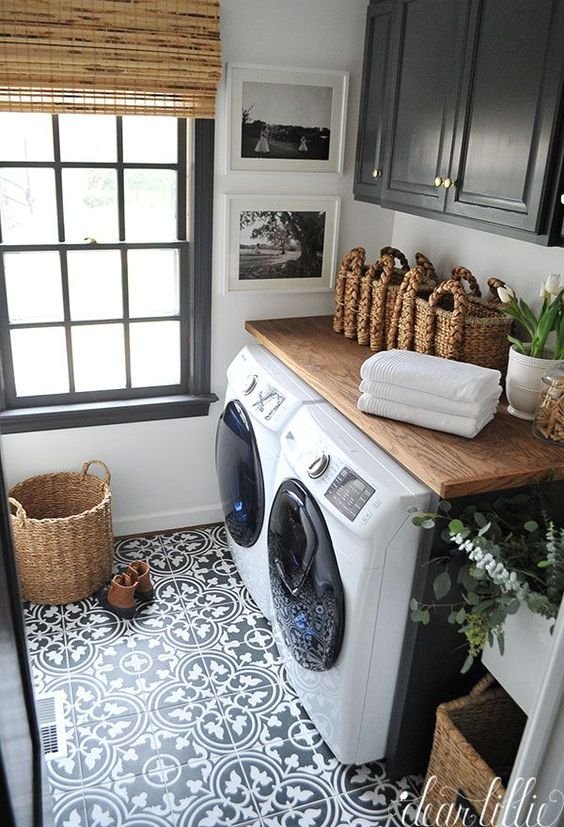 via buy lime green decor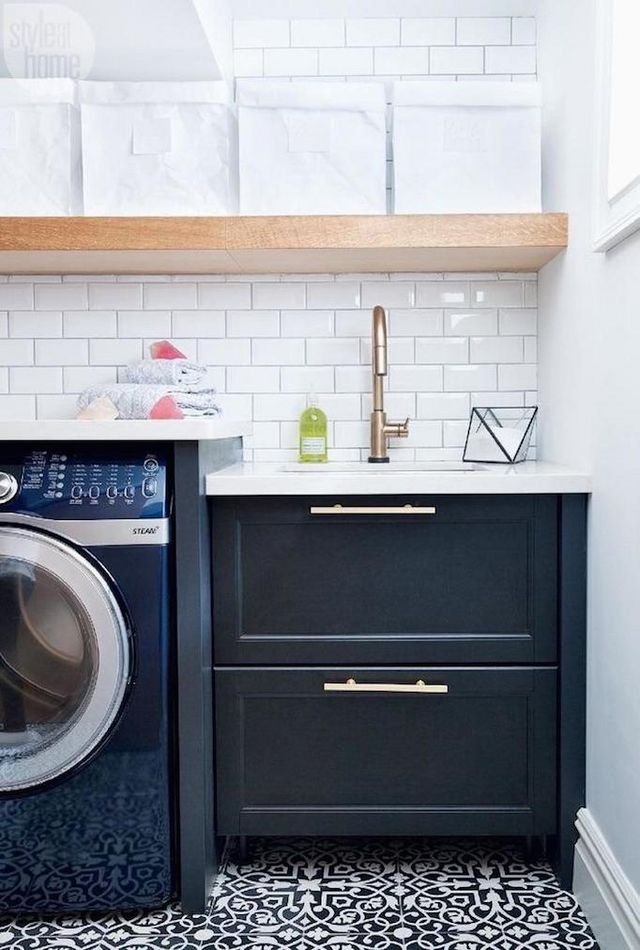 via becki owens
2. An Awesome Chandelier
One light fixture can literally change the entire look and feel of a room! If you don't have high enough ceillings for a full blown chandelier, don't fret! There are so many awesome flush mount or semi-flush mount light options out there that can bring color, fun, and lots of light to an otherwise drab room.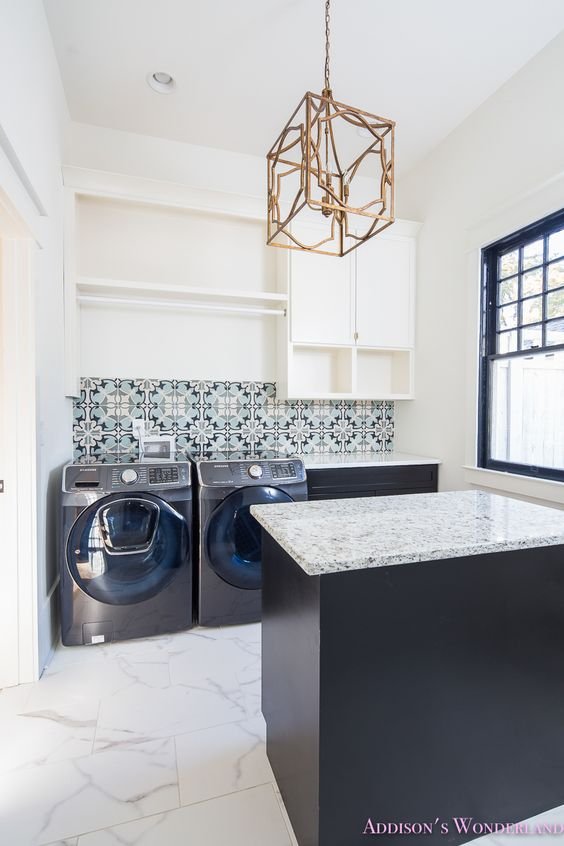 via Addison's Wonderland
3. Organization
You can do everything in the world to make a laundry room aesthetically pleasing, but if it's not functional, it's worthless! Function and organization are the key ingredient to an awesome laundry room. I love the idea of having bins like the ones below to hold everyone's laundry once it's all folded and ready to go up to rooms. There are so many ideas out there (pinterest, houzz, etc) that can help you organize even the tiniest laundry closet into a well oiled laundry cranking machine!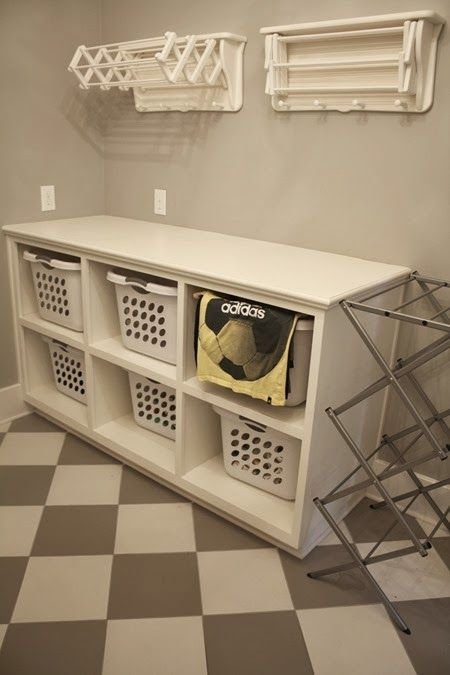 via Emily Clark
4. Wallpaper!
Because as you already know, in my opinion, wallpaper makes everything better! If your laundry room is smallish space, don't be afraid to go with a bold wallpaper pattern- you'd think it would make the room feel smaller, but it actually does the opposite! I also think you should go for it and do all 4 walls- don't just do one wall because it might look like you were too scared to commit fully to the whole room!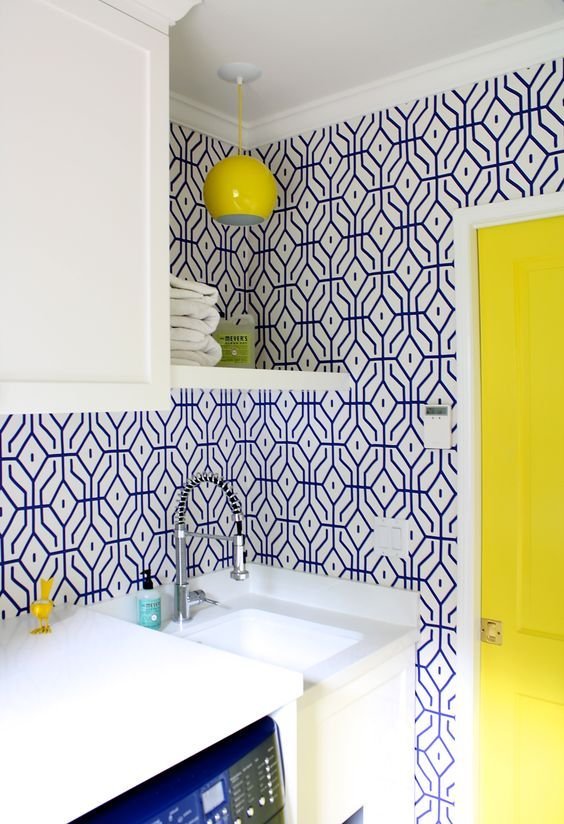 via pencil shavings studio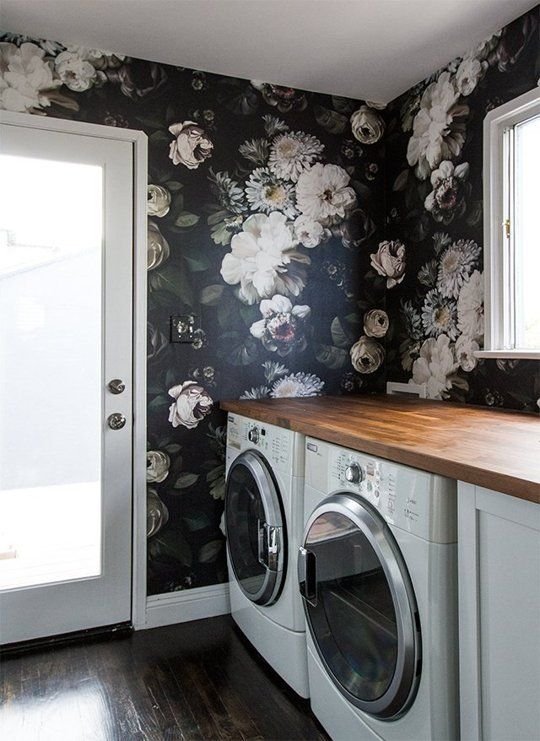 via apartment therapy
5. A Unique Door
A cool door is the icing on the cake. The finishing touch! The sky is the limit, but be creative and think outside the boring laundry room box. I'm always a sucker for a modern looking sliding barn door, or a fun antique door with beveled glass.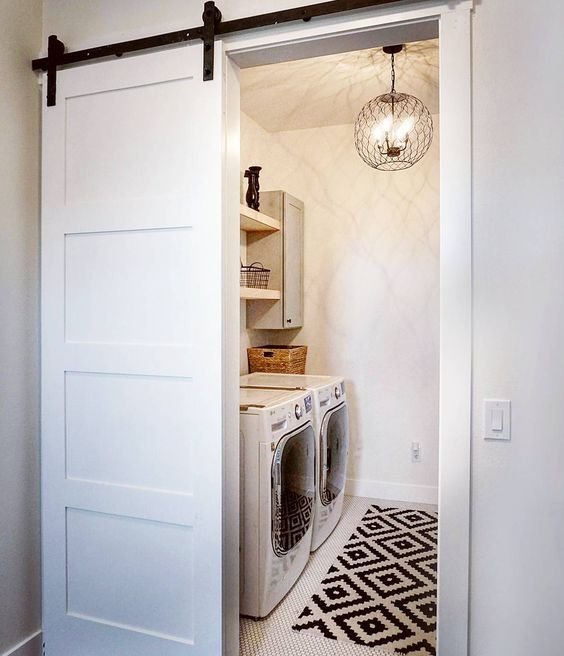 via pinterest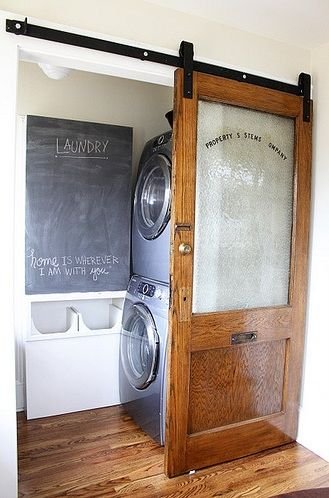 via pinterest
And BONUS..... THERE IS A NUMBER 6!!
6. AMAZING APPLIANCES
the BEST part about a laundry room is having incredible appliances! Am I right, or what?? Because there is nothing better than getting truly clean clothes, and having a bad boy machine that can handle all of the chocolate, dirt, ketchup, watermelon juice, and popsicle stains on your clothes (speaking from experience, here! Clearly I have kids!) . Check out RC Willey's HUGE selection of gorgeous, amazing working washers and dryers that will make you LOVE doing laundry!!
I mean, true love right here.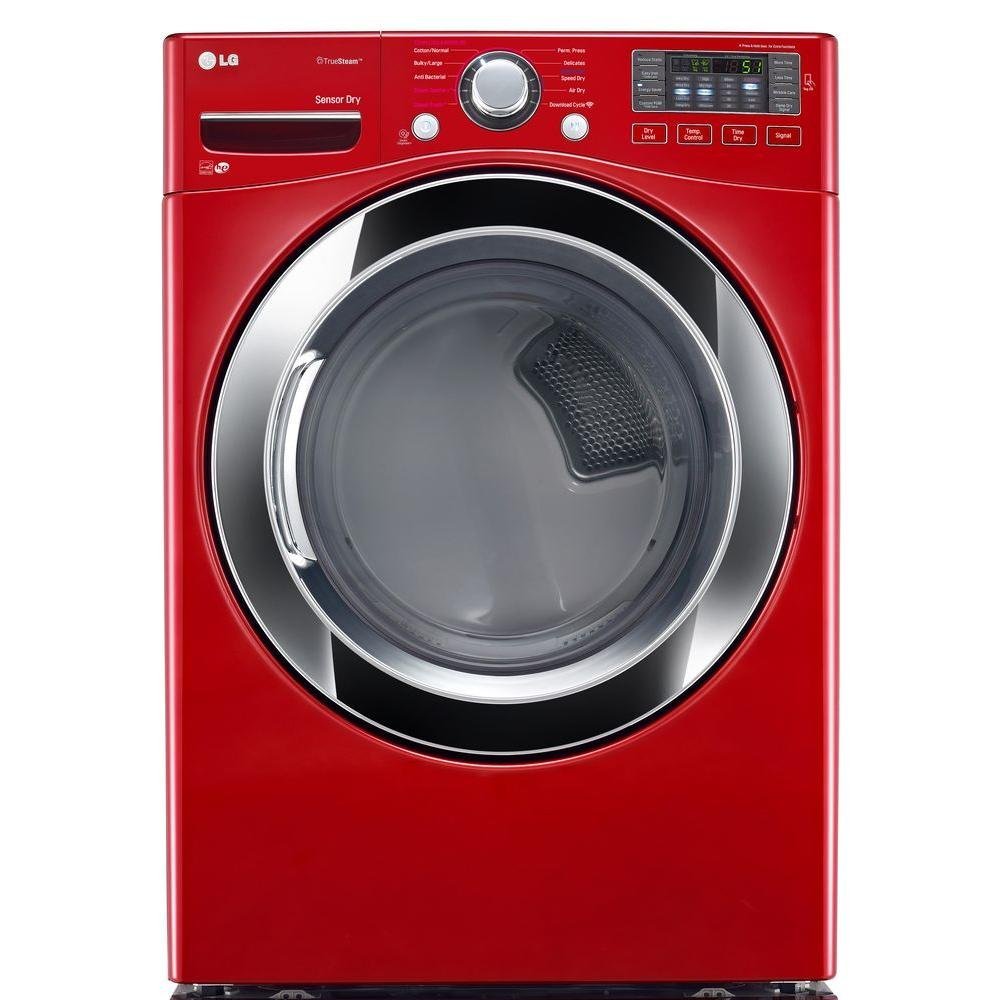 How have you made your laundry room a place you enjoy spending time in?
Sort By Blog Topic:
Popular Posts
Subscribe to the The RC Willey Blog Blog
Subscribe to the The RC Willey Blog Blog
Unsubscribe from the The RC Willey Blog Blog