Posted by Andie on August 1, 2018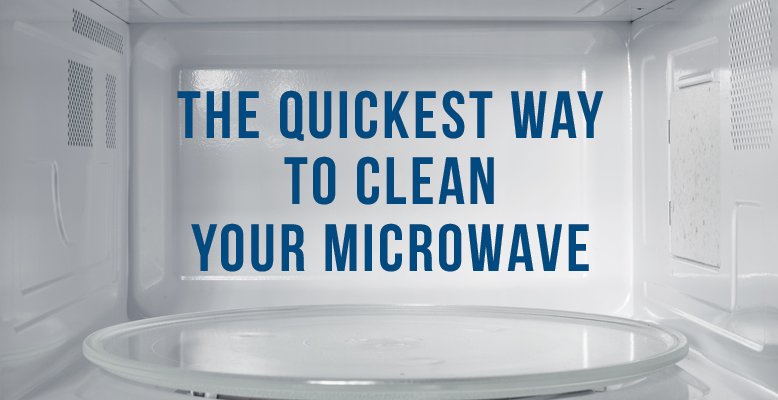 Cleaning the microwave used to be the chore I dreaded most in the kitchen. With little kids in my house, on any given day you can find ketchup, beans, spaghetti sauce, etc splattered on the walls of my microwave. I used to think the only way to get it really clean was to scrub for hours with soapy water and a thick sponge, but a few years ago I discovered a better way, and have never looked back. Here's the easiest, most pain-free way to clean your microwave- no scubbing involved!
Supplies you'll need:
1 cup vinegar
1 cup water
microwave safe bowl
paper towels

Instructions:
1. Mix vinegar and water in a glass, microwave safe bowl.
2. Set inside the microwave. Turn it on and let it run for 5-10 minutes.
3. Carefully remove bowl with hot pads.
4. Wipe down microwave with paper towels. (It's literally AMAZING how everything will just come off the sides and ceiling of the microwave with one swipe of a paper towel. It's mind blowing!)
Voila! You're done! Your microwave will have never been cleaner, and it took about 15 seconds of effort!
Popular Posts
Subscribe to the The RC Willey Blog Blog
Subscribe to the The RC Willey Blog Blog
Unsubscribe from the The RC Willey Blog Blog