Posted by Andie on August 14, 2018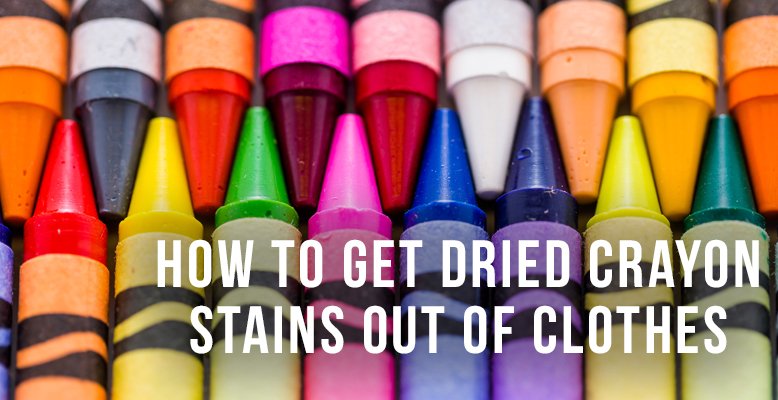 The other day I opened up my dryer to take out a load of freshly dried laundry, and to my horror, almost every single item of clothing was covered in dark red splotches. I was shocked, and mad, and confused. And I wanted to cry. Turns out, one of my children left a red crayon in their pocket, and somehow it made it's way through the wash cycle, and stuck around to really show it's true colors (pun intended) in the dryer. Not my best day.
I immediately threw the load in the washer again, hoping it was recent enough that the crayon stains would come out, but sadly, it didn't work. It's never that easy, right? I almost threw out the entire load of clothes because I didn't think there was any hope of saving them, but something inside me just couldn't do it. They've been sitting in a laundry basket for a good month two months now, and I'm finally getting around to working on getting the stains out. Here are a couple of different methods I've found that I'll be trying:
METHOD 1:
Removing melted crayon from clothes (according to my mommystyle.com)
Fill a few large pots with water, put them on your stove top and heat to boiling.
Put the clothes in the washer, and set the water to hot. You want it to be super hot, so that's where the boiling water comes into play. Add those to the washing machine now.
Add laundry detergent. Whatever kind you normally use, it doesn't matter if it's powder or liquid.
Add 1/2 cup vinegar and 5 Tablespoons of dish soap (Dawn works great).
Soak clothes for 15 minutes.
Run the washer.
METHOD 2:



via youtube
METHOD 3:
I'm hoping that one of these three methods will do the trick for me!
Any tips on removing melted crayon from clothing? Please share!
And if you need a new washer and dryer, check out RC Willey's awesome appliances!
Popular Posts
Subscribe to the The RC Willey Blog Blog
Subscribe to the The RC Willey Blog Blog
Unsubscribe from the The RC Willey Blog Blog