Posted by Andie on September 21, 2018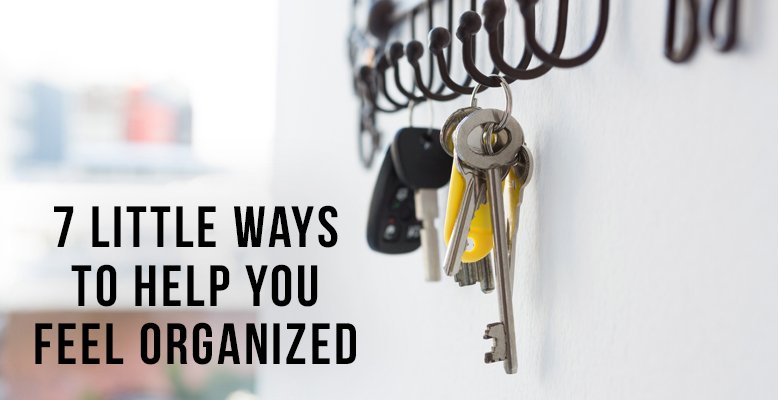 I love the craziness of summer, but I'm always happy to fall into a routine once fall rolls around the corner. There is something about the start of a new school year that makes me start craving and yearning for more organization and structure in my life. What better place to start incorporating organization than in your home? Here are 7 simple things you can do around your home to help you feel more organized and put together on the regular...
1. Have a place to hang your keys
I would be LOST if I didn't have a hook for my keys. My keys were always floating around between my purse, the kitchen counter, my jacket, the sofa, etc. I can't even tell you how many minutes (maybe hours) of my life I started saving once we got a dedicated key hook by the door.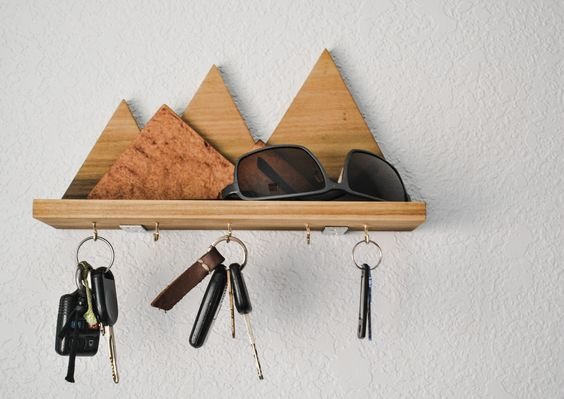 via pinterest
2. Get a bin/basket to hold your mail
Mail is one of the biggest culprits at my house for creating CLUTTER. It always ends up on the kitchen counter, the floor, the sofa (maybe mail and keys are more alike than I thought?), or on the mudroom bench. If it's the same for your family, get a dedicated mail bin to keep the mess at bay.


via pinterest
3. Get storage for your bathroom toiletries
It's amazing how beautiful ordinary things like cotton balls, q tips, soap, and dental floss can look if it's tucked away nicely in pretty storage containers. It will also help you keep your bathroom clean!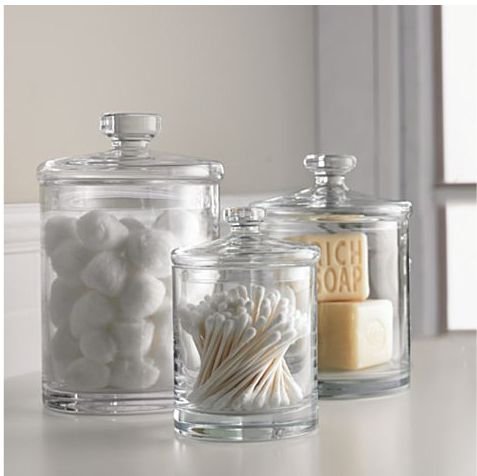 via pinterest
4. Place baskets around your house that hold diapers/wipes
If you aren't in the diapers/wipes phase of life (parents or grandparents with littles around) you can go ahead and skip this tip. If you do have little ones, you know how frustrating it can be to have to walk up a long staircase in search of a diaper (I know, first world problems for sure). Solution? Make sure you have a well stocked diaper storage basket on every floor of the house so that you're prepared to clean up when accidents strike in no time!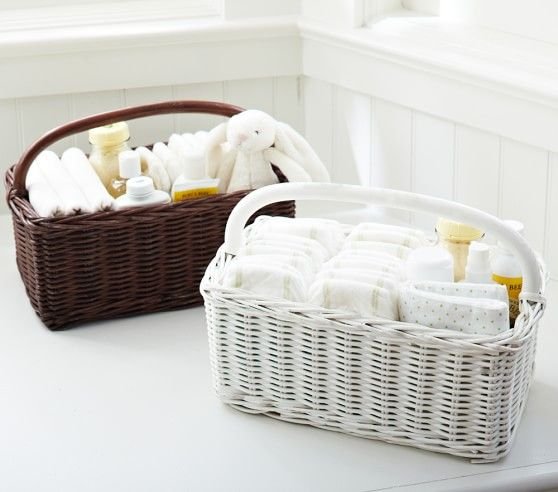 via pinterest
5. Get baskets/bins to hold shoes by the door
Shoes are one of my worst nightmares when it comes to keeping a clean home. They are everywhere! All the time! If you don't have a dedicated home for them near the doorway, GAME OVER. In our family, each child has their own shoe basket, and it's made a world of a difference.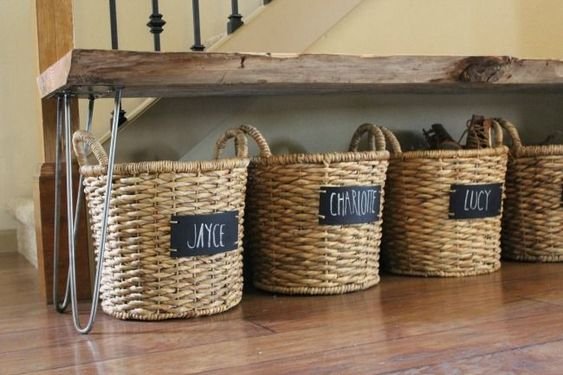 6. Find a large basket to hold blankets in the tv room
We are a family that loves to snuggle. When we have family movie nights, we have no less than about 12 blankets out! I love it, but it can be exhausting trying to keep our tv room from looking like a bomb went off. Solution? I have a HUGE basket that I literally throw all the blankets in (no folding required). Out of sight, out of mind!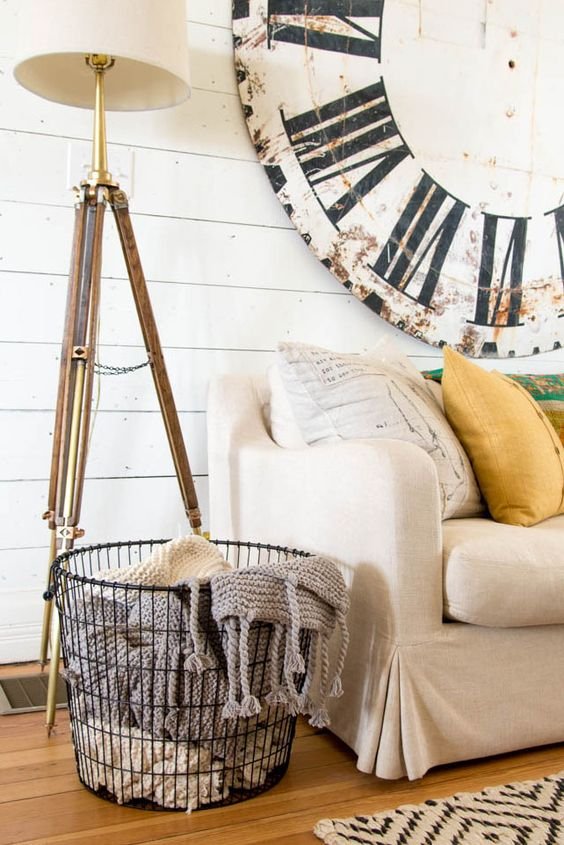 via pinterest
7. Get containers to keep snacks organized in the pantry
Between making lunches to send to school, and hungry children and neighbors who are always looking for a snack, I've got a lot of food in my pantry. It's amazing how much better my pantry feels when everything is put away in pretty, clear containers- it makes it easy to see what I've got on the shelf at any given moment!


What little organization tips to do you have??
Sort By Blog Topic:
Popular Posts
Subscribe to the The RC Willey Blog Blog
Subscribe to the The RC Willey Blog Blog
Unsubscribe from the The RC Willey Blog Blog