Posted by Andie on September 10, 2018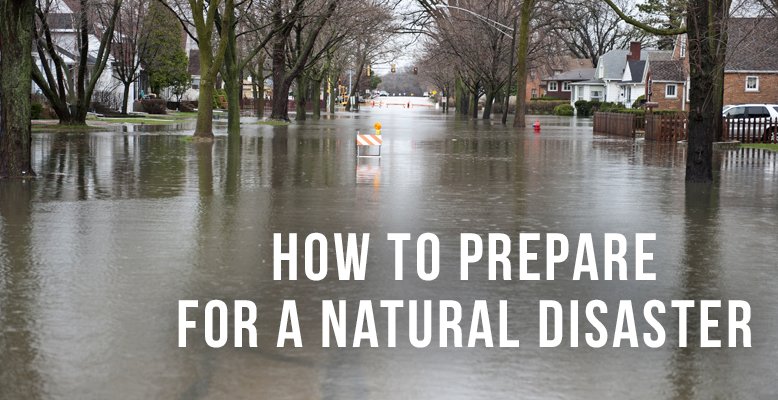 I live in Richmond, Virginia, and it turns out that we have a category 4 hurricane headed for our area of the country this weekend. YIKES. The storm projections continue to change. We aren't sure how directly impacted we will be, but one thing is certain- we will be seeing a LOT of rain, and possibly power outages and flooding, at best. Costco was literally out of water this morning, and the food on the shelves at the grocery store is flying fast, so it's safe to say most people are in full blown panic mode!
Natural disasters are a tricky beast. The threat of them instills a lot of fear and panic, but there is something to be said for taking the time to get PREPARED. No amount of preparation can stop a dangerous storm or disaster from coming, but in the end it could make a huge difference when it comes to your physical well being, but maybe just as importanty, your mental well being- working to get prepared will help you to remain calm knowing you've done everything in your power to take care of yourself, your family, and your home.
Are you prepared for a natural disaster in your area? The CDC is an incredible resource to help you plan and prepare for the worst when it comes to any type of natural disaster you can think of! Depending on where you live, check out the links below to help you get a head start on emergency preparedness...
Preparing for a Hurricane or Tropical Storm
Sort By Blog Topic:
Popular Posts
Subscribe to the The RC Willey Blog Blog
Subscribe to the The RC Willey Blog Blog
Unsubscribe from the The RC Willey Blog Blog