Posted by
Andie
on September 8, 2018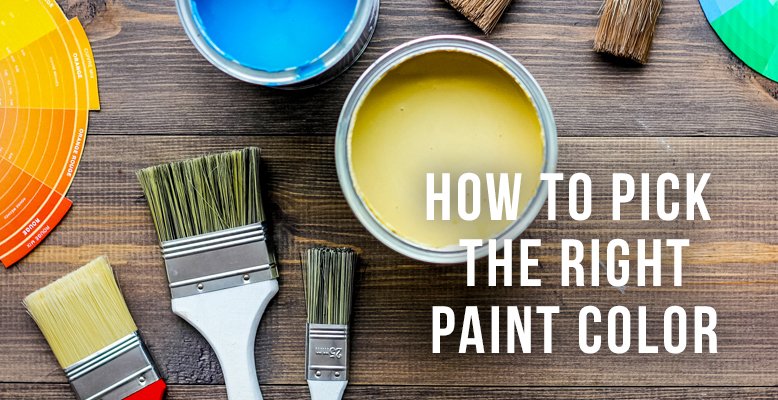 Raise your hand if you've ever picked out what you thought was the perfect paint color, only to realize it was a gigantic mistake AFTER painting an entire room said color. ME!!!!!! We were painting the nursery for my first baby, and I was so excited I couldn't stand waiting or testing or doing any of that silly prep work- so I found a beautiful gray, painted the whole thing- and BAM. With the direction the windows were facing, and the way the sunlight streamed into the room, I woke up the next morning horrified to find that the nursery was no longer gray.... it was purple! I kid you not. I learned my lesson. Now, I never skip the research stage of selecting paint. Here are 3 tips to help you in your quest to find the perfect color for your next paint project...
1. Do Your Research Online
Cruise pinterest, blogs, and your favorite designers websites. There is a treasure trove of information out there, and shame on you if you don't take advantage of all the work others have done before you! Not all paint colors are created equally, and this will give you a good idea of colors that have worked for other people. If you want to paint a room white in your home, find a bunch of photos of rooms you love, and make a list of ten or so white paints. You can't assume that just because it worked for someone in a photo online it will work in your space, but this gives you a great starting point.
2. Buy LOTS of Paint Samples
I can't stress this point enough! Sure, at $5- $7 bucks a sample, you might end up paying a little bit more than you'd like, but think of it as an investment. Especially if you are selecting a color for your entire home! Way better to waste $100 in samples, than $4,000 on the wrong color of paint! For our recent home renovation, I got about 10 samples of white paint, and I easily could have gotten more!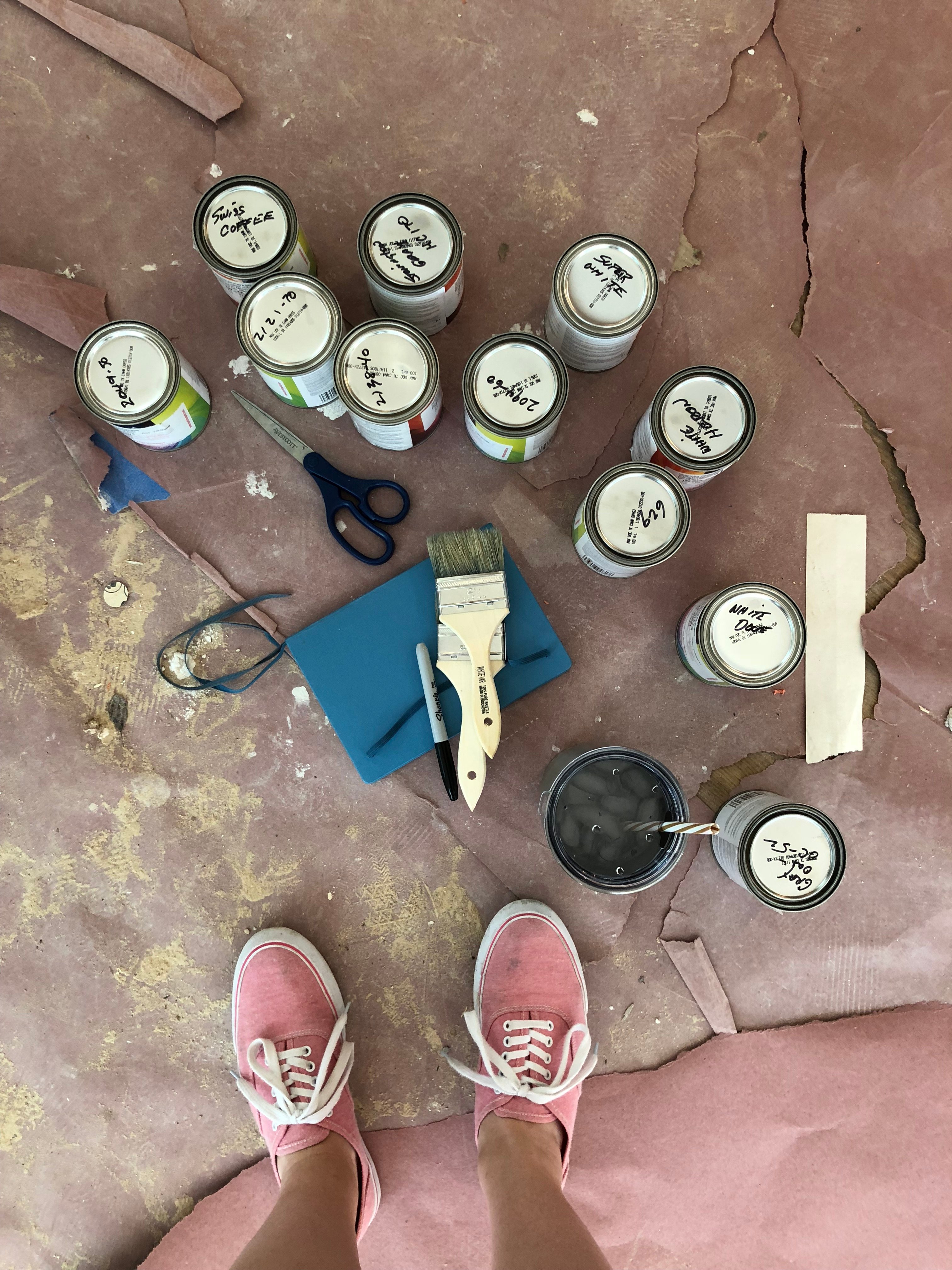 3. Paint Poster Boards and Hang Them Up in Your Home for a Few Days
This is a fun little project! Get a big white posterboard, and cut it into thirds. Then, paint each sample color on it's own piece of posterboard, let it dry completely, and then hang them up! Move them around to see how they look on different walls in the room, at different times during the day. Even if you think you've found the winner right away, be patient! Wait it out- you might change your mind seeing each color in different light. The more thorough you are, the better chance you have of getting it right the first time. I think testing for at least two to three days before making a final decision is best!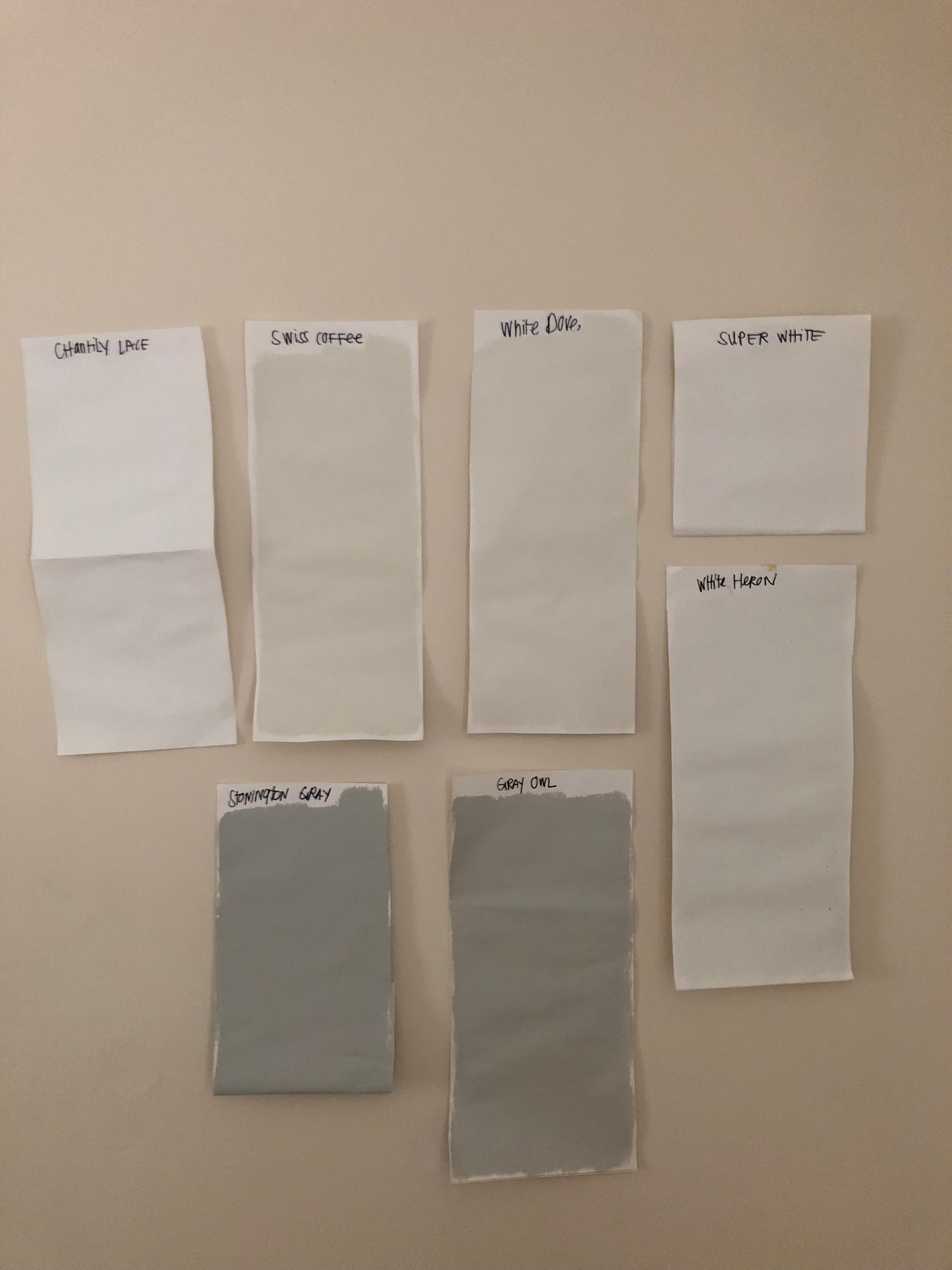 And there you have it- a fool proof way to make sure you've got the perfect paint color!!
Sort By Blog Topic:
Popular Posts
Subscribe to the The RC Willey Blog Blog
Unsubscribe from the The RC Willey Blog Blog