Posted by Andie on September 11, 2018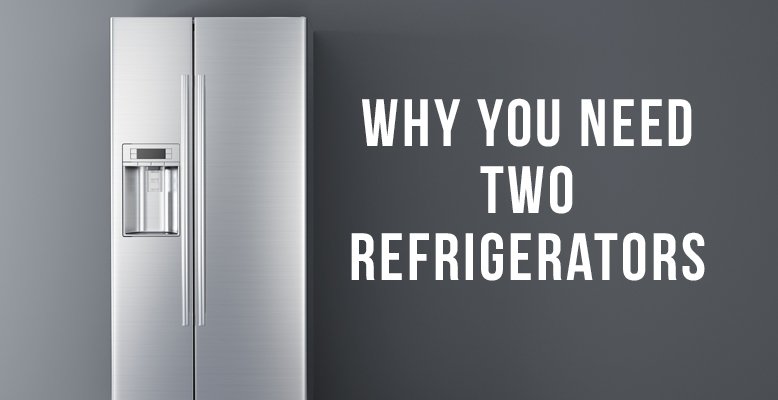 While having two refrigerators might sound excessive, I'm here to tell you that it's not! We bought our house, remodeled the kitchen, and instead of selling the refrigerator the house came with, we decided to stick it out in the garage. BEST DECISION I'VE EVER MADE. Seriously, you guys! It feels like such a huge luxury, and now I utter to myself on the daily, "How did we ever live without two fridges?!" Two working refrigerators has made my life SO much easier, and here is why you should take advantage of the opportunity should it arise....
1. You Can Stock Up at the Grocery Store
Two refrigerators has been a game changer when it comes to grocery shopping! Costco has never been easier! Instead of buying only two gallons of milk knowing I'll most likely be back to the store in a few days, I can now buy four or five and store a few in the garage fridge! Same goes for produce, meat, eggs, etc. It's so nice to be able to buy food we will need for the next couple of weeks- my grocery store trips have decreased significantly!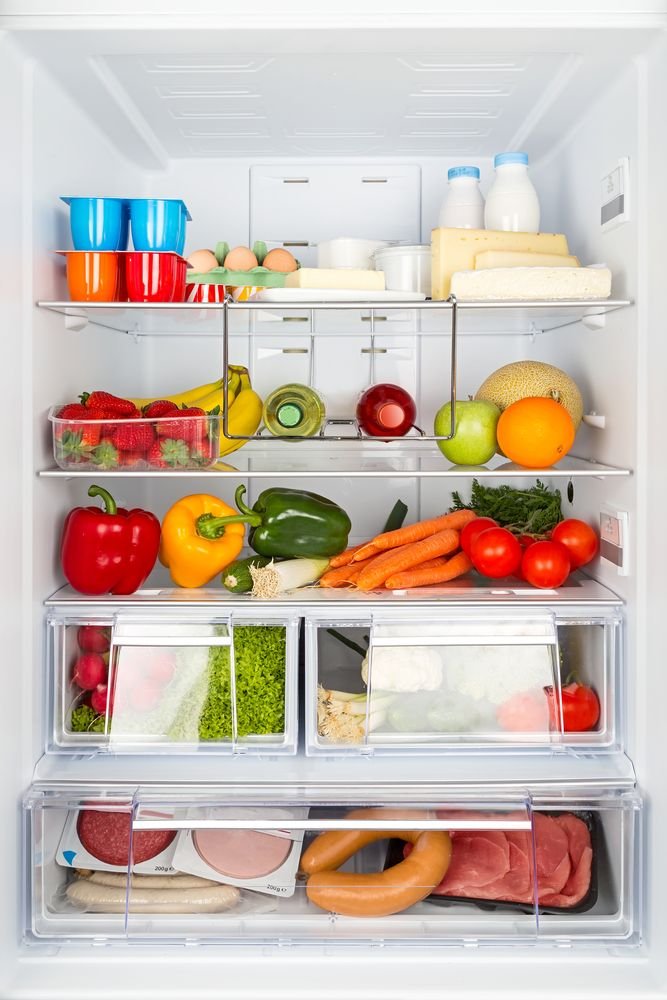 via pinterest
2. Hello, Freezer Meals!
I don't know about you, but my regular freezer is chuck full of stuff like frozen fruit, corn dogs, chicken nuggets, ice cream, etc. There isn't room for much more! Having a freezer in my garage allows me to plan ahead! I've started doubling a lot of the dinners I make and then throwing one of them in the freezer- I'm getting a nice little stock pile of freezer meals and that makes this busy mama's heart sing!
3. It Makes Entertaining Much Easier
Having a party? Hosting house guests over a weekend? Do you always end up with a group of hungry teens at your house on friday night? Having two fridges has never been better! You can have cold beverages and easy to serve food on hand at all times, while still maintaining your regular fridge in the kitchen.
What reasons do you love having two refrigerators in your home??
If you're sold now, check out RC Willey's huge selection of refrigerators- it will be one of the best gifts you've ever given yourself! And bonus! I just noticed there is a fridge sale going on right now!
Sort By Blog Topic:
Popular Posts
Subscribe to the The RC Willey Blog Blog
Subscribe to the The RC Willey Blog Blog
Unsubscribe from the The RC Willey Blog Blog