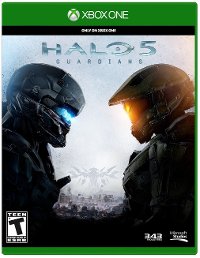 Halo 5: Guardians - XBOX One - 19

99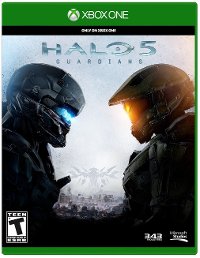 Halo 5: Guardians - XBOX One
Description
Halo 5: Guardians on Xbox One from RC Willey's wide selection of games for Xbox One. Hunt the truth. A mysterious and unstoppable force threatens the galaxy, the Master Chief is missing and his loyalty questioned. Experience the most dramatic Halo story to date in a 4-player cooperative epic that spans three worlds. Challenge friends and rivals in new multiplayer modes: Warzone, massive 24-player battles, and Arena, pure 4-vs-4 competitive combat.

Your team is your weapon: Choose how to achieve objectives while playing solo with AI teammates or with friends in a 4-player cooperative experience using your Xbox Live 14-day Gold trial.

Warzone: New, massive-scale multiplayer mode that supports 24-player battles with both friendly and enemy AI dropping in. It's nonstop action when you confront Spartans, Covenant, and Forerunners while trying to complete a variety of objectives.

Arena: Halo's established legacy of pure, skill-based 4-vs-4 competitive combat.

New Rewards System: Earn Requisition Points throughout the multiplayer experience, redeemable for REQ packs that deliver new gear, weapons, vehicles, and more.

Extensive Multiplayer Content: Receive more than 15 new free maps and earn fresh, new content like weapons and gear, each month after launch.

Trailer

Features
Xbox Live subscription required for online play.
Connect seamlessly with friends in an intense 4-player co-op campaign.
Battle your way through non-stop action in Warzone, a new massive-scale multiplayer mode supporting 24-player battles!
Compete in the Arena multiplayer mode pure, skill-based 4-vs-4 combat.
Receive more than 15 free multiplayer maps post-launch.
Earn all new gear, weapons, vehicles, and more through the Requisition System.
Single player and online multiplayer.