Advantages of Choosing Leather
Leather might be on the pricier end of home furniture options, but for good reason. There are so many unique benefits and advantages to leather that you just can't find in other pieces. Here are some of the factors that make leather such a wise investment...
1. Durability
Do you want a piece of furniture that is going to hold up nicely for a long time? Look no further. Leather furniture lasts about 4 times longer than cloth covered furniture on average. Leather is a versatile, durable skin that is resistant to tearing, cracking, peeling, punctures, and it doesn't lose its shape over time. The tough nature of leather makes it perfect for everyday use, especially if you have children or pets! As long as the leather is protected, spills are super easy to wipe clean, and you won't have to worry about stains.
2. Comfort
Let's face it, leather is top notch when it comes to comfort. It is soft, supple, and inviting. Leather breathes during all season, and stretches and molds to the natural curves of the body while retaining its shape.
3. Beauty
Just like every person's fingerprints are totally different, no two hides are the same either. Some pieces may have a velvet like surface while others boast natural markings such as insect bites, healed scratches, barbed wire marks, stretch and vein marks, and age wrinkles. These natural imperfections make each hide genuine, authentic and unique. They are an asset in defining the personality, look, and feel of every leather piece.
Other furniture might start looking worn, used, and unattractive over time, but leather is just the opposite. As leather furniture ages it acquires a patina, a soft sheen to the leather from age and use, that is extremely beautiful.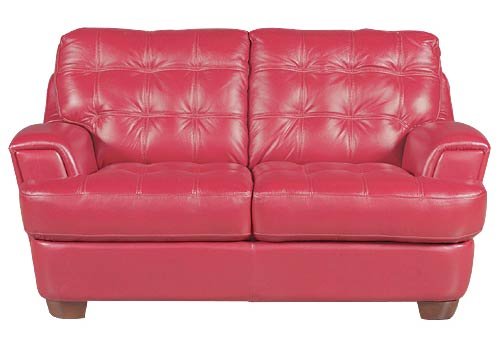 4. Easy Maintenance
Caring for leather is a breeze. To clean, simply wipe down with a damp cloth (use distilled water), then let the leather air dry. Wipe up spills with a soft cloth or use manufacturer's recommended products.
---
A Guide to Understanding Leather
Due to its durable long lasting nature, and aesthetic beauty, leather is an optimal material when it comes to furniture construction. Thanks to the wide variety of leathers available, this once considered out-of-reach luxury item has become increasingly affordable over the years. Understanding and shopping for leather furniture can be difficult. It's easy to get confused as to why some leather sofas are extremely expensive, while others are very moderately priced. When it comes right down to it, the price tag is a direct reflection of the quality of the hide and the finishing process used in its production. After all, all leather is not created equally. There are pro's and cons to each type, but ultimately you need to decide what type of leather is best for you, your living space, and your wallet.

A. Pure Aniline Leather
Pure Aniline is the finest leather available, made from thick full grain hides. Full, or top grain leather is considered the very best, and is priced accordingly. This high end leather is classified as 'unfinished' because it is colored strictly with dyes, while other leathers are categorized as 'finished' since they undergo a secondary coloring process. Pure Aniline leathers are extremely beautiful, soft and supple to the touch, and rich in color. They develop a lovely patina over time. The leather's natural beauty is accentuated by the dye, giving the furniture a luxurious look and feel. Only the finest hides can qualify to be unfinished, so unsurprisingly, it's the most expensive type of leather.
While no doubt they are the nicest, pure aniline leathers are also the most difficult to maintain. They look great with age, but must be conditioned. Also, due to their porous nature and to the fact that they don't have a protective coating, they stain quite easily and scratches are hard to hide. If this leather is exposed to too much sunlight, the color fades quickly.
B. Semi-Aniline Leather
Semi-Aniline is very similar to Full-Aniline leather. Not only are semi-aniline hides treated with aniline dye like full-aniline leathers, but they are also treated with a protective coating to help the leather retain its natural color. Usually this is done to achieve color uniformity throughout the hide. Semi-aniline dyed leathers offer a combination of the softness and feel of full aniline leather, with the protective benefits of a surface finish. Thanks to the protective polyurethane coating, which comes in a gloss or matte finish, semi-aniline hides are known for being able to withstand the rigors of an active household. These leathers are perfect for people with pets, children, or someone who wants a low maintenance leather. They don't stain nearly as readily as unprotected leathers, they are easier to clean, and the color fades so slowly that you'll never notice it.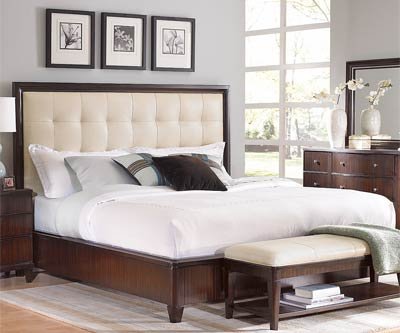 C. Corrected Leather
While the best hides become anilines, other, less desirable hides (those that have been flawed by insect bites, brands or fences) can be sanded or buffed. This leather is dyed with aniline dyes, but then it goes through a secondary coloring process. A pigmented coating is applied that is specifically chemically engineered for leather, creating a colored film on top of the hide. The color coating is then augmented with a clear coat forming its primary protection. This clear coat also dictates the sheen, available from gloss to matte. This reconditioning, similar to covering a skin blemish with makeup or spackling a wall, results in pigmented or "corrected" leather. Because it has been reconditioned to appear perfect, corrected leather costs less than aniline.
D. Split Leather
A split hide is the underneath layer of the hide that has been split off when the top grain leather has been separated. Split hides tend to be very brittle, they don't absorb well, and they are not nearly as durable as top and full grain leathers. Since splits aren't as high quality as full and top grains, they are much less expensive. Thanks to technology, split hides can be embossed and finished to look like top grain leather. While they should not be used for upholstery seats and inside back cushions, often times they are used with top grain leathers and placed on low traffic areas of a sofa, including the sides, backs and base rails. This cost saving process provides customers with an excellent value.