Posted by Alyssa on January 9, 2018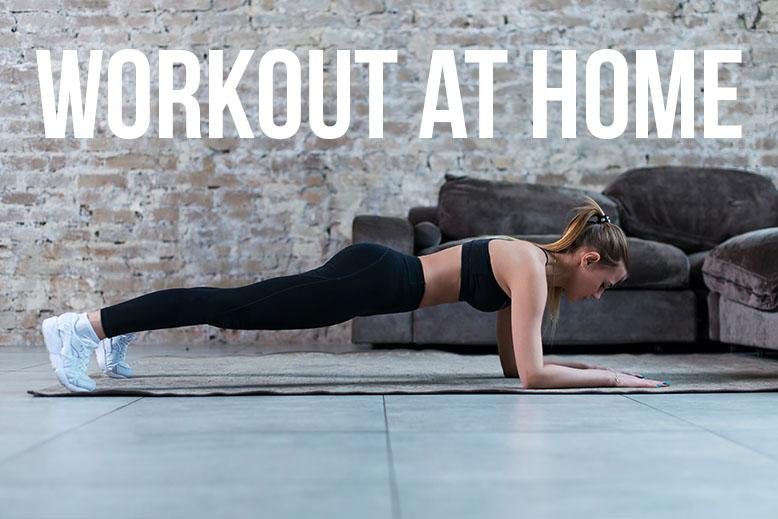 Getting to the gym can be tough. Between work and kids, social lives and things that need to be done at home, it can be easy to slide the gym lower and lower down your priority list. Exercise is too important to ignore though! Not only does exercising help control your weight, it boosts your mood, helps you sleep better at night, and increases your energy level. Even without going to the gym there are some simple, at home workouts you can squeeze into your day whenever you have the time.
At Home Workouts
If you have space, an at-home gym will help you get an effective workout in. You'll be able to strengthen your muscles and, with some machines, get a good cardio workout as well. However, not everyone has the room or budget to bring in their own equipment. Don't worry! There are plenty of at home workouts you can do without any equipment at all.
You can combine upper and lower body exercises to get a full body workout. Pick four or five exercises and do one movement after another. Try to do 20 reps per exercise for the best results!

UPPER BODY:
Push-Ups
Pike Walk/Pushup Combo
Commando

Tricep Dips
LOWER BODY:
Lunges
Jump Squat
Low Side-to-Side Lunge
Wall Sit
CORE:
Plank
Mountain Climber
V-Up
Reverse Crunch
These are just a few at home workouts you could do. There is so much more online! What are some of your favorites?
Sort By Blog Topic:
Popular Posts
Subscribe to the The RC Willey Blog Blog
Subscribe to the The RC Willey Blog Blog
Unsubscribe from the The RC Willey Blog Blog