Posted by Alyssa on January 13, 2018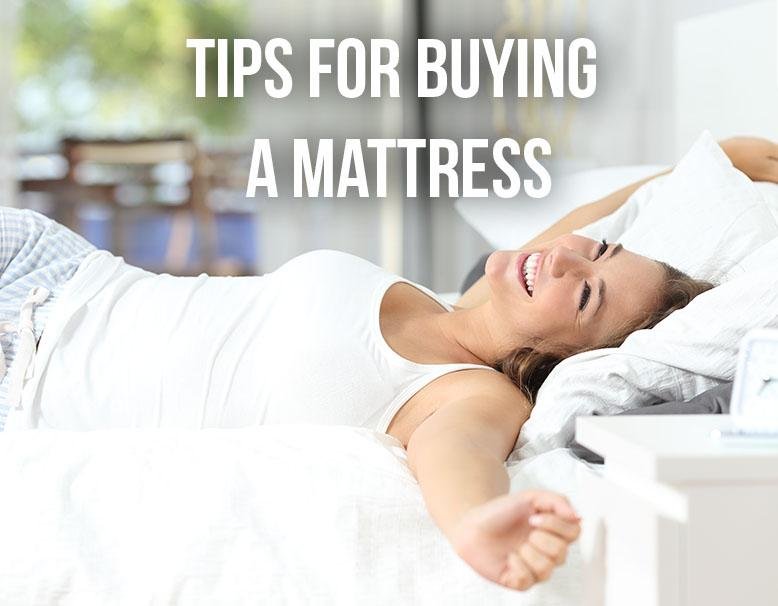 If you're waking up feeling achy, tired, and just plain irritable chances are you need a new mattress! Don't go to the store and just hope you pick the right mattress - make sure you know what you're talking about! A mattress is a big investment and something that you'll have for almost 10 years. Follow these tips from RC Willey and get your perfect mattress.
Mattress Buying Tips
Think about how you sleep at night. Do you sleep on your back? side? stomach? This will make a difference in the type of mattress you get. Generally speaking, back sleepers do better with a medium-firm mattress, side sleepers need a softer mattress, and stomach sleepers prefer a firm mattress.


Decide what size you want and/or need. Make sure you've measured your space so you can actually fit your new mattress in your room and around your other furniture! Check out mattress sizes here.
Test out the mattress! Don't get self-conscious or feel like you're in a hurry. You should lay on the mattress you're considering for at least 10 minutes to really get the feel of it.
Remember that comfort is a personal preference. You may hear people sing the praises of pillow top mattresses vs firm mattress or vice versa. At the end of the day, you are the one who is going to be sleeping on the mattress so make sure it works for you personally.
Look at the warranty and return policy. At RC Willey, we offer a 100-day guarantee. This means that if you get your mattress home and, after sleeping on it for awhile, decide that it isn't for you, you can bring it back and trade it in for one that will work for you.
Don't forget that it takes awhile to adjust to a new mattress. It may take up to a month to feel fully comfortable with your mattress, so give it time.
If you're interested in a mattress and want to test one out, RC Willey has hundreds of options available and ready to deliver. Come into our store or check out our site to see for yourself!
Sort By Blog Topic:
Popular Posts
Subscribe to the The RC Willey Blog Blog
Subscribe to the The RC Willey Blog Blog
Unsubscribe from the The RC Willey Blog Blog