Posted by Alyssa on January 12, 2018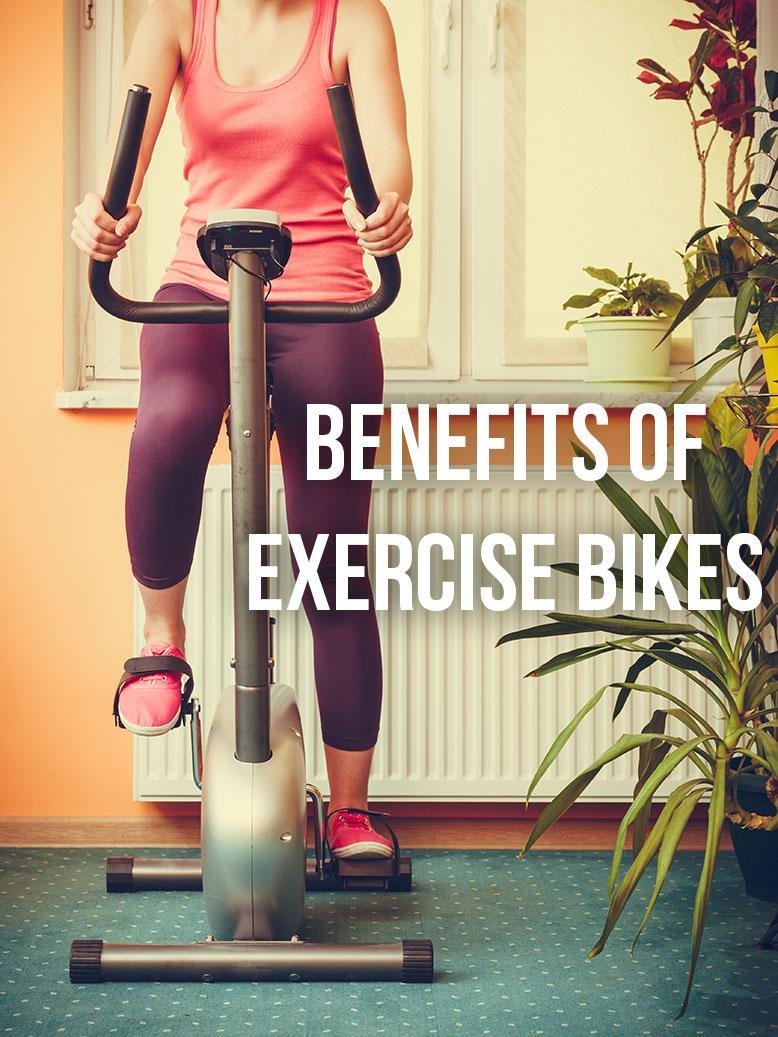 There are so many health benefits that come from using an exercise bike. If you've had the chance to go to a cycling class and loved the intensity of your workout, or if you're just starting to exercise and looking for a place to start, consider getting your own exercise bike. Once you start riding, you'll never want to stop! Check out 5 exercise bike benefits below.
Exercise Bike Benefits
STRENGTHEN YOUR HEART: Exercise bikes are a great way to get your heart pumping. Like any muscle, your heart needs to be strengthened and kept in shape. Riding an exercise bike helps your heart become stronger, which helps reduce the risk of cardiovascular disease, lower high blood pressure, and regulate your blood sugar.
GAIN MUSCLES AND STRENGTHEN YOUR LEGS: One great feature of an exercise bike is that you can change the level of resistance depending on the type of workout you want. The more resistance you have during your ride, the more toned your legs, thighs, and buttocks will be! Just be careful you don't overdo it right off the bat. You may need to work up to the highest level of resistance.
LOSE WEIGHT: Working out on an exercise bike is one of the fastest ways to burn calories, which will help you lose weight. Just like gaining muscles depends on the level of intensity, so does burning calories. The more intense your workout, the more calories you will burn!
LOW IMPACT AND GENTLE ON JOINTS: Unlike running or jogging, which has a high impact on your ankles, knees, and hips, exercise bikes are smooth and gentle. If you are concerned about your joints or are recovering from an injury exercise bikes provide one of the gentlest workouts.
CONVENIENT: With an exercise bike, you won't have to check the weather or wait for the next nice day to get your ride in. Regardless of the weather or the time of day, you'll be able to fit in your workout.
Have you used an exercise bike? How do you like it?
Sort By Blog Topic:
Popular Posts
Subscribe to the The RC Willey Blog Blog
Subscribe to the The RC Willey Blog Blog
Unsubscribe from the The RC Willey Blog Blog