Posted by Alyssa on March 17, 2018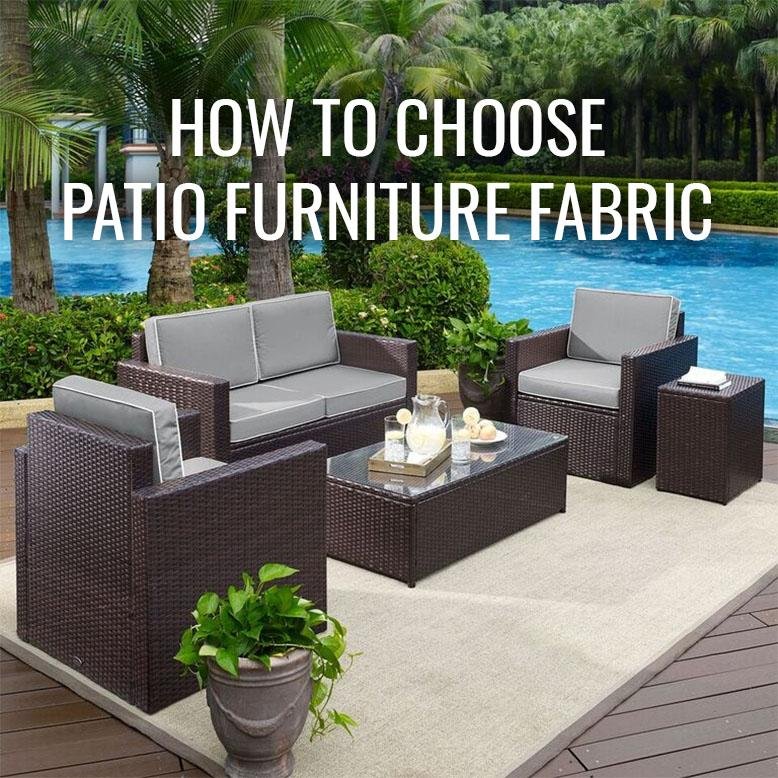 When it comes to having the perfect yard, having comfortable patio furniture is essential. An inviting place to sit around a fire pit or a comfortable seat at a picnic table will help make your yard a place you want to spend your time. Picking the right patio furniture fabric will make a huge difference in how much you use and enjoy your patio furniture. Don't make a mistake and regret your choice! With a little guidance, you can pick the perfect patio furniture with the perfect fabric for all your cushions.
How to Choose Patio Furniture Fabric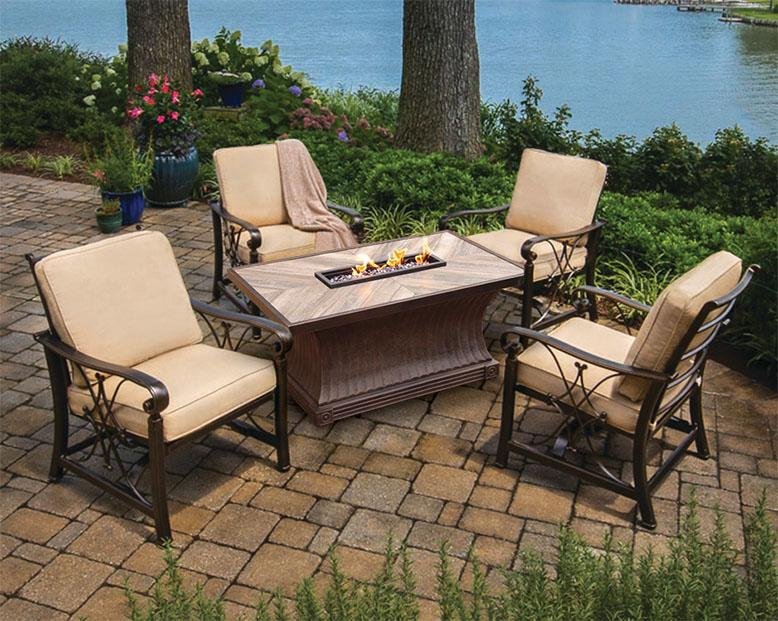 The most important thing to remember is that whatever cushions you have on your patio furniture, whether on an outdoor sofa, rug, or seat cushion, will eventually face the elements. You need to make sure you are getting and using fabric that is meant to be outside and will hold up well.
Stick to waterproof or water resistant fabrics, and remember that the pillow inserts of your cushions should be waterproof as well. You should be able to tell if the fabric you will be using will work on your patio by looking for the following disclaimers -
Weather Resistant or Weather-Proof Fabric

Indoor/Outdoor Fabric

Outdoor Fabric

All-Weather Fabric

Waterproof Fabric

Water Resistant Fabric
Just because you've picked a good outdoor fabric for your patio furniture, you still will need to do a little upkeep to keep your cushions looking nice. After your cushions get wet make sure you wipe them down and get them completely dry to avoid a mildew smell. If you know there is a storm rolling in, putting your cushions under a tarp or awning will keep them from being soaked through.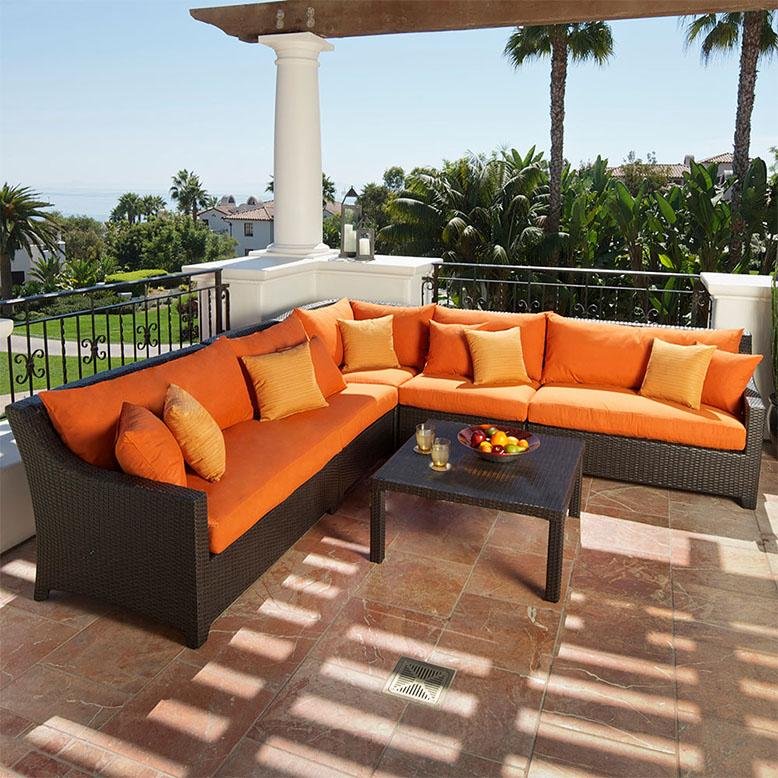 Sunlight will fade your cushions, so keeping them out of direct sunlight is a good practice. Even fade-resistant fabric will eventually fade if kept in direct sunlight all the time. Dirt and general wear and tear will also damage your cushions, so make it a practice to wash your cushions according to the manufacturer's instructions a couple of times a season to keep them looking nice and new.
Ideally, you'll be able to try out your patio furniture before purchasing. Each fabric may feel a little bit different, and you'll want to find something that is comfortable for you and your family. Check out all the patio furniture options at RC Willey and let us know what your favorite piece is!
Popular Posts
Subscribe to the The RC Willey Blog Blog
Subscribe to the The RC Willey Blog Blog
Unsubscribe from the The RC Willey Blog Blog