Posted by Andie on March 22, 2018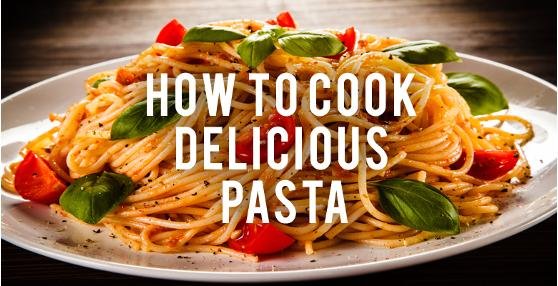 I read an article in the Huffington Post yesterday that completely challenged everything I've ever believed about cooking pasta! My mind is still feeling blown, and so I thought I'd share the little nugget I learned with you guys! Read on!
The title of the article is "Why You Should Never, Ever Drain Your Pasta In The Sink". Immediately I figured it had something to do with all of the hundreds of millions of microorganisms growing in a kitchen sink. I almost didn't read the rest of the article, but my curiosity was piqued and I wanted to know just HOW dirty my kitchen sink is at any given moment.
I kept reading, and was surprised to find that it actually had nothing to do with the kitchen sink, and everything to do with the white cloudy pasta water in the bottom of the pot. Turns out, the starchy pasta water your noodles cooked in isn't 'dirty' as we sometimes think- no, it's actually like liquid gold! It also happens to be the secret to a delicious plate of pasta! How, you might ask? It's the key to emulsifying and thickening your pasta sauce.
Here's more from the article itself:
"All too often, a plate of spaghetti is encircled by a watery, red puddle. You know what we're talking about. It pools around the edge of your plate and ruins a gorgeous plate of pasta. That puddle results when the water and oil in your pasta and sauce separate from each other.
Here's where emulsification comes in.
Emulsification is the process of blending two liquids that would otherwise repel each other ― in the case of pasta, it's oil and water ― into a smooth, inseparable mixture. The starch in your pasta water, as luck would have it, is an emulsifying agent and also a thickener. So if you save some of your pasta water and then slowly mix a ladlefull of it into sauce, you're binding together the liquids and oils, creating something creamy and thick that won't ever separate into a puddly mess."
You guys!!! GAME CHANGER!! Have you heard of this before, or am I the only person on planet earth that has been in the dark? My biggest pet peeve about making spaghetti has always been the inevitable pool of red that ends up taking over my plate. I'm literally making spaghetti for dinner tonight because I can't wait to try this trick out!
Check out the rest of the article!
Popular Posts
Subscribe to the The RC Willey Blog Blog
Subscribe to the The RC Willey Blog Blog
Unsubscribe from the The RC Willey Blog Blog