Posted by Andie on August 2, 2017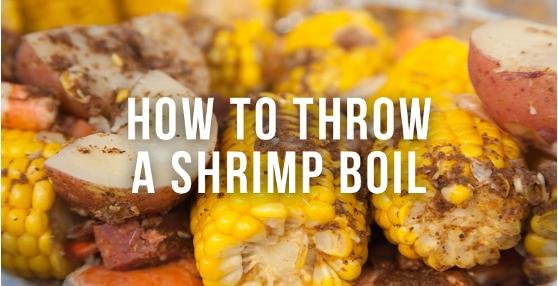 We finally got to check off one of the items on our 2017 Summer Bucket List that I've been wanting to try for years now...... a shrimp boil! I was always a little intimidated about the idea because I wasn't really sure how it worked. I didn't realize how effortless it really was until our friends invited us over the other night for one! It was so easy to cook, and it tasted delicious! There really is something about corn and sausage and shrimp and potoates all mixed together that is really wonderful. Most importantly, it was a fun and memorable experience sitting around the table eating with our fingers to our hearts' content! My kids were in heaven!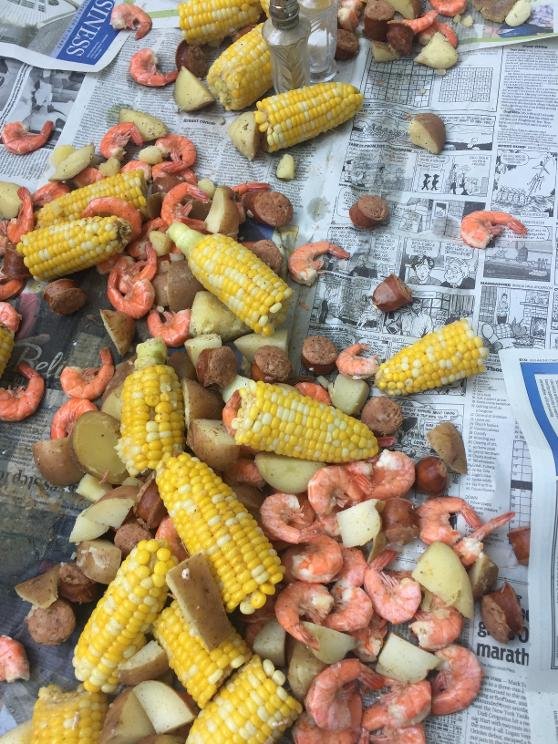 Here's how to throw your own shrimp boil!....
Ingredients:
1⁄2 cup Old Bay Seasoning
2 tablespoons salt
4 quarts water
8 medium red potatoes, cut in quarters
2 large vidalia onions, cut in wedges
2 lbs smoked sausage, cut in 1- 2 inch lengths
8 ears corn on the cob
4 lbs large shrimp, in shells
Directions:
1. In an 8-quart stock pot, bring Old bay, salt and water to a rolling boil.
2. Add the potatoes & onions, then cook for 10 minutes.
3. Add smoked sausage & corn, then cook for 5 minutes.
4. Add shrimp in shells, then cook for 4 minutes.
5. Drain water.
6. Pour contents of pot onto a table covered with newspapers. It's okay if it looks haphazard! It's part of the fun!
7. Sprinkle everything generously with Old Bay seasoning.
8. Bon Apetit! You can choose to have plates, dipping sauces, and butter on the table, or you can go the easy route and let everyone dig in with their hands! This is part of the fun!
Popular Posts
Subscribe to the The RC Willey Blog Blog
Subscribe to the The RC Willey Blog Blog
Unsubscribe from the The RC Willey Blog Blog