Posted by Alyssa on August 28, 2017

School is starting and you may be dealing with the bittersweet moment your child moves away for college. If you have a child moving away for the first time, check out this dorm room checklist to make sure they have everything they need to start off this new chapter of their lives!
Dorm Room Checklist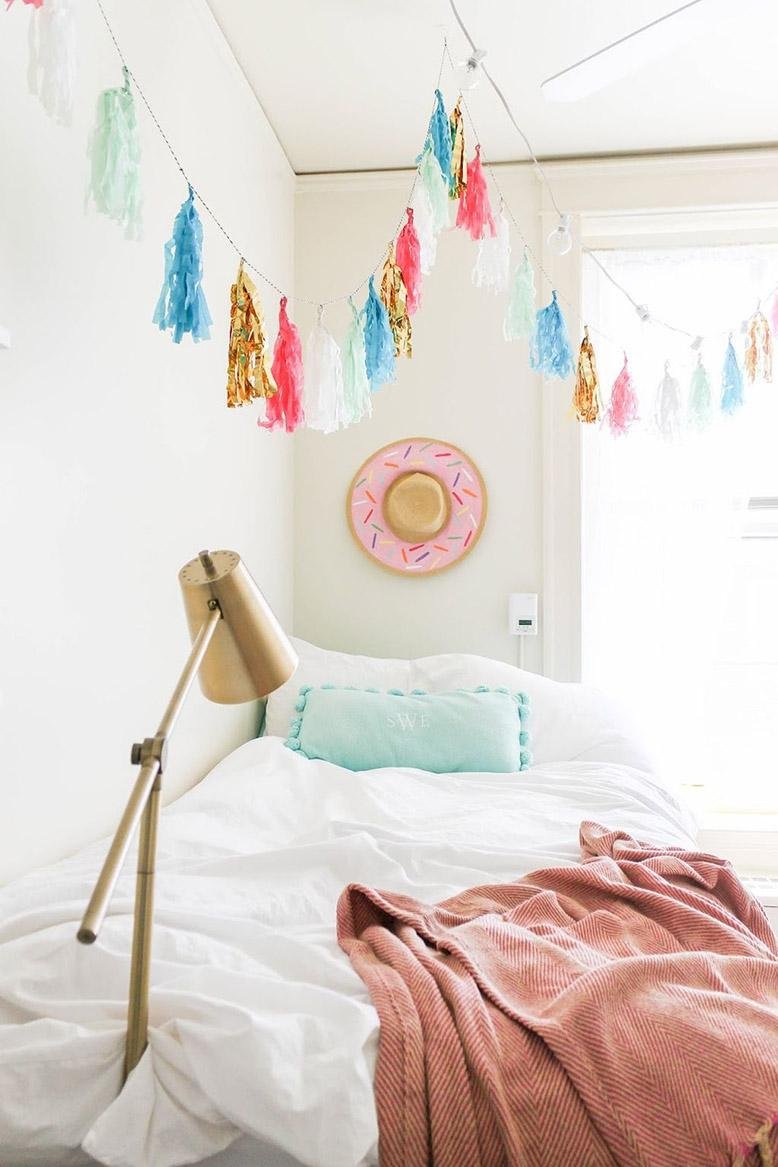 via LivinKing
Bed Linens, Blankets, Pillows - Since they are probably sleeping on a mattress as old as they are, they might as well make it as comfortable as possible! A feather mattress topper, nice sheets, and lots of comfortable blankets will make them feel right at home.
Laptop Computer - A laptop to take notes in class, write papers in the library, and watch movies on the weekend is vitally important! This touchscreen laptop would be perfect for any student.
Hangers - Use all of the same brand, style, and color of hangers to have an organized and clean looking closet.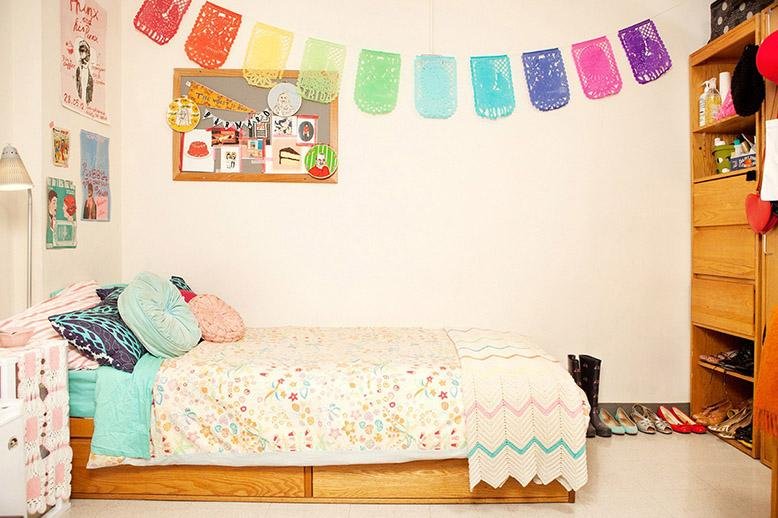 via Teen Vogue
Desk Lamp - I once had a roommate who didn't have her own desk lamp and it definitely made for some roommate tension when she'd leave the overhead light on to do homework until 1:00 in the morning while I was trying to sleep. There's an easy solution! Get a desk lamp! This architect desk lamp is compact enough to fit on even the smallest desk.
Laundry Basket - A lightweight laundry basket that fits in the closet or under the bed is a must, especially if they're going to be dragging their basket home for laundry days.
Decorations - String lights, posters, pictures of family and friends, and anything else that will help your child feel comfortable and at home are a must.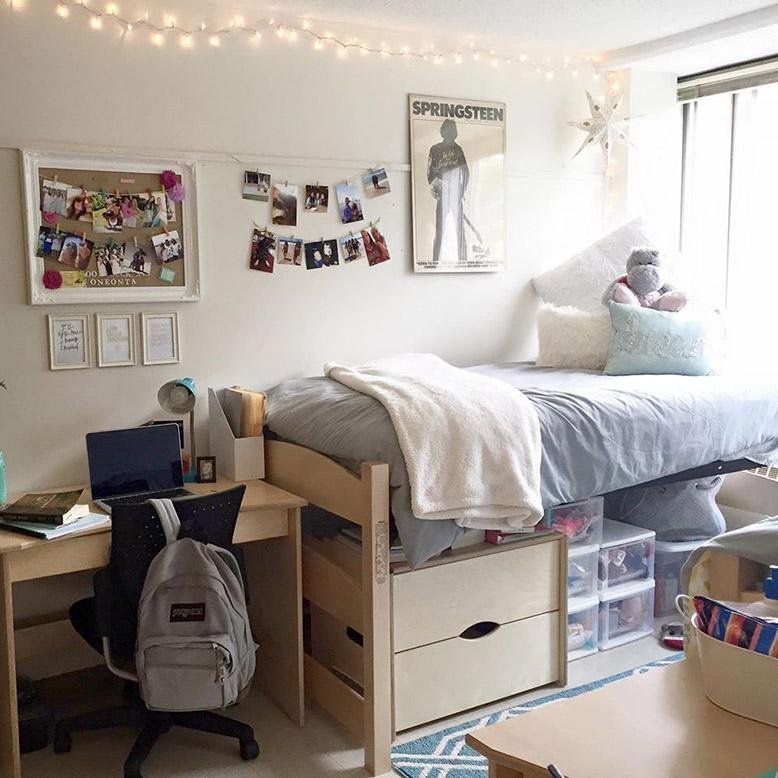 via Sincerely Kenz
Storage Boxes - Think small and compact when finding new forms of storage. Anything that will fit under a bed like this storage box or boxes that will stack in a closet will help a small space feel a lot larger.
Shower Tote, Flip-Flops, Towel - If you're sharing a shower, the last thing you want to do is be barefoot in a grimy space and leave your shampoo for someone else to "accidentally" use.
Desk Organizer and Office Supplies - Sticky notes, highlighters, notebooks, paper clips - stock up! You need them all!
What is on your dorm room checklist? Did I leave anything off?
Sort By Blog Topic:
Popular Posts
Subscribe to the The RC Willey Blog Blog
Subscribe to the The RC Willey Blog Blog
Unsubscribe from the The RC Willey Blog Blog