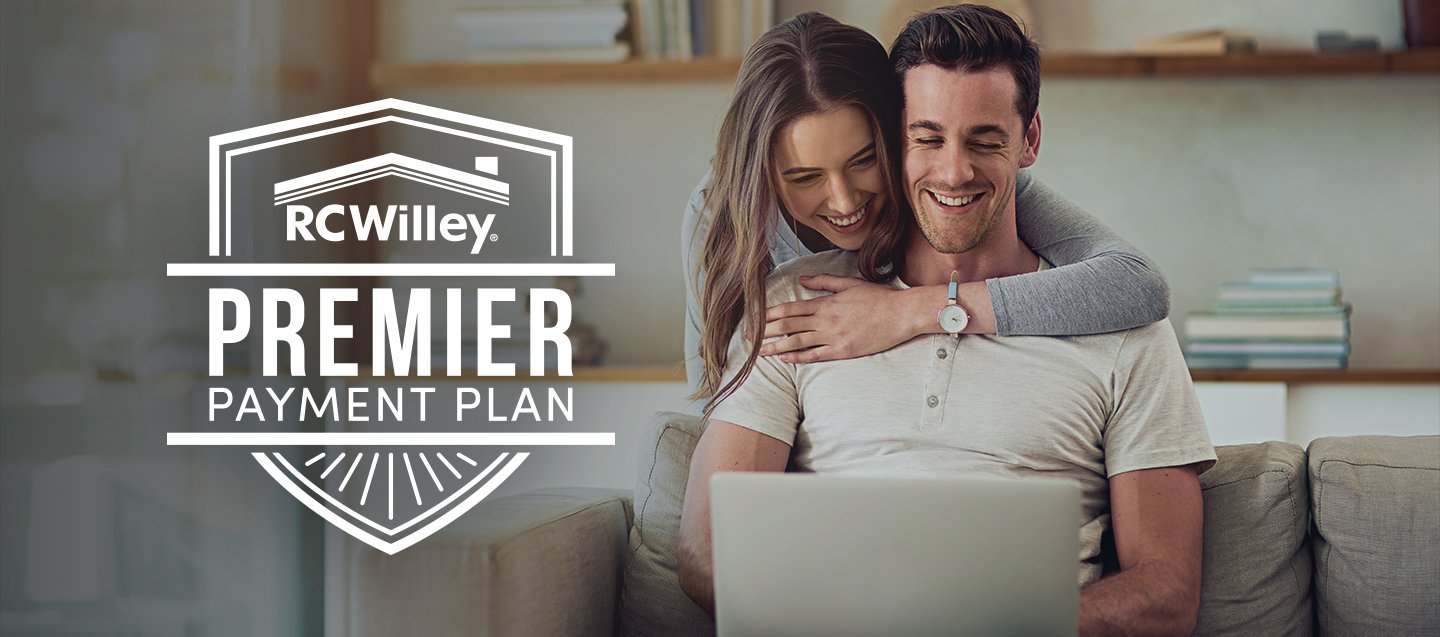 Unlike traditional payment plans, RC Willey's Premier Payment Plan puts you in control with a fixed monthly payment, no hidden fees and no balloon payment.
See how low your monthly payments will be
Enter the amount you wish to borrow and see your low fixed monthly payment.

The Premier Payment Plan is a great way to build your personal credit history at a fixed 12% interest rate with no pre-payment penalty. You can also free up your credit cards for true emergencies, plus you will receive a 2% rebate on your financed purchases from RC Willey.
This promotional payment plan is available on all RC Willey purchases over $299. The plan requires a minimum payment of 3% of the principal balance (4% with Payment Protection Insurance) each month until paid in full. Interest accrues from the date of purchase and the rate of 1.00% per month (APR 12%) calculated on the monthly average daily balance. The plan is subject to RC Willey credit approval. Some restrictions apply. See your nearest RC Willey store for details.