Posted by Alyssa on March 30, 2017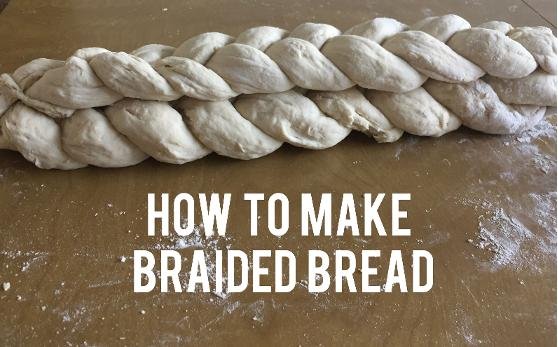 I'm always a sucker for a cool braid, and fresh homemade bread is my love language.... so this braided bread recipe is GOLD! Yes, you read right- it turns out braids aren't just for hair! A few of the best things about this recipe:
1. It's absolutely delicious. Especially with a heaping helping of strawberry freezer jam.
2. It looks so pretty! Almost too pretty to cut and dig into! I took it to a dinner party a couple of weeks ago and everyone died over it.
3. Looks can be very deceiving....It's actually really easy to make, and doesn't take a lot of time! Start to finish (including rising) is only about 2.5 hours.
Here is the recipe...
Braided Bread
4 cups hot water
3 Tablespoons yeast
4 Tablespoons sugar
1 Tablespoon salt
3 Tablespoons vegetable oil
10-11 cups flour

Mix and let dough raise until doubled in size. Divide into two equal parts. (This recipe will make two loaves). Set one part of dough aside as you work on the first loaf. To begin the first loaf, divide into 6 parts (3 of the parts should be slightly larger than the other three). Roll out the three bigger parts of dough into long ropes. Briad the ropes together. Next, roll out the three smaller parts of dough into long ropes, then braid these together as well. Place the smaller braid directly on top of the large braid, folding both ends underneath the braids. Move to greased jelly roll pan and let raise (about an hour). Repeat the process with the first ball of dough to make your second loaf. Before baking, brush with beaten egg and water. Bake at 375 degrees for 20-25 minutes.
And now, if you're a visual person like me, here are some photos of the process: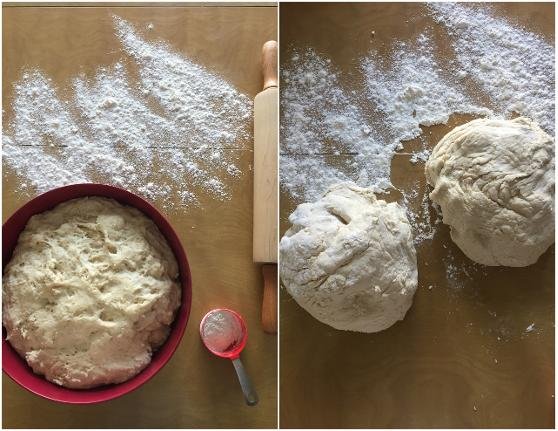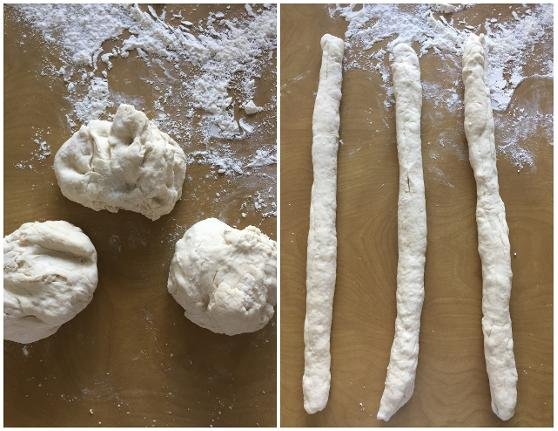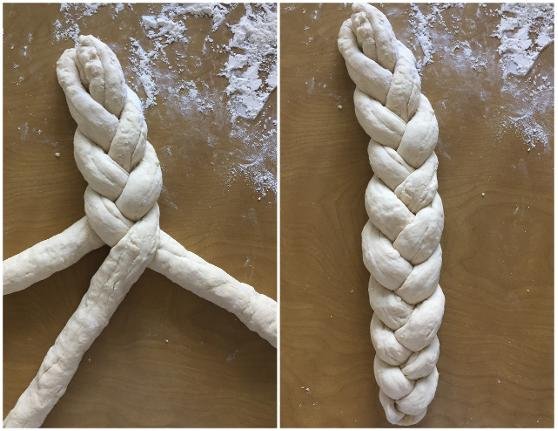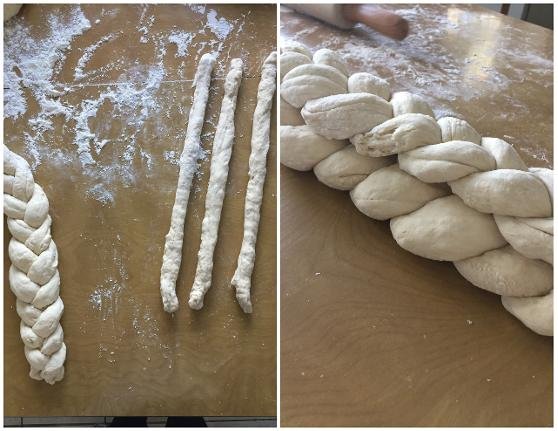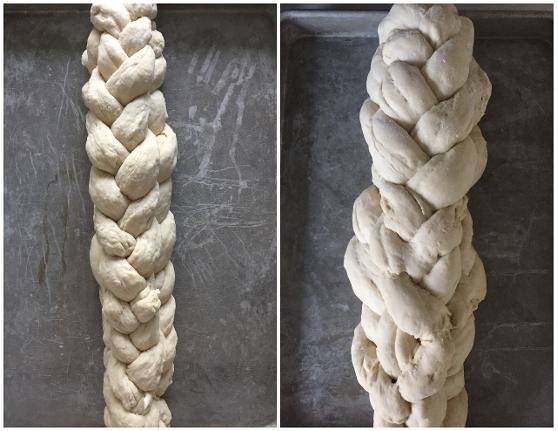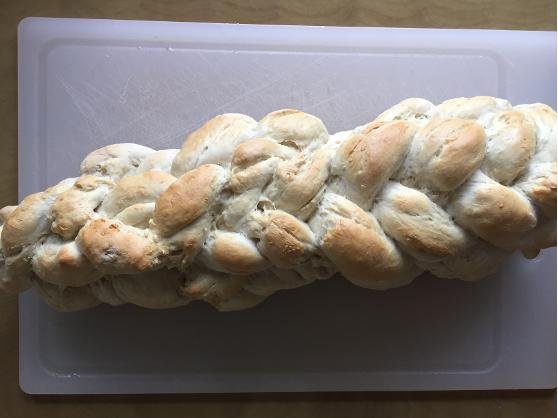 Now, go get baking!
Popular Posts
Subscribe to the The RC Willey Blog Blog
Subscribe to the The RC Willey Blog Blog
Unsubscribe from the The RC Willey Blog Blog