Posted by Alyssa on June 9, 2017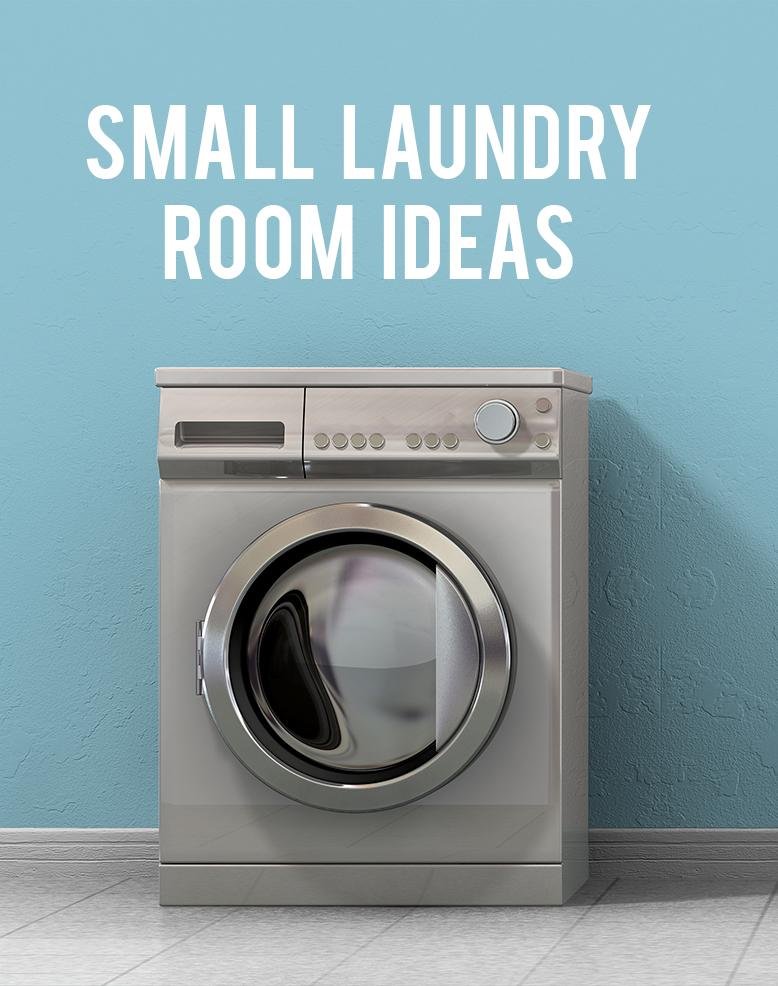 If you only have a tiny space for your washer and dryer, you may need some small laundry room ideas. In our first house, my husband and I did all our laundry in the kitchen. The washer and dryer were stacked right next to the refrigerator and to say we had a small laundry room was an understatement. I didn't actually mind how small our laundry corner was though. Whoever had designed that kitchen had definitely thought through how to utilize the space and it worked great. If any of you have tiny laundry rooms (or corners!) here are five ways to make it work.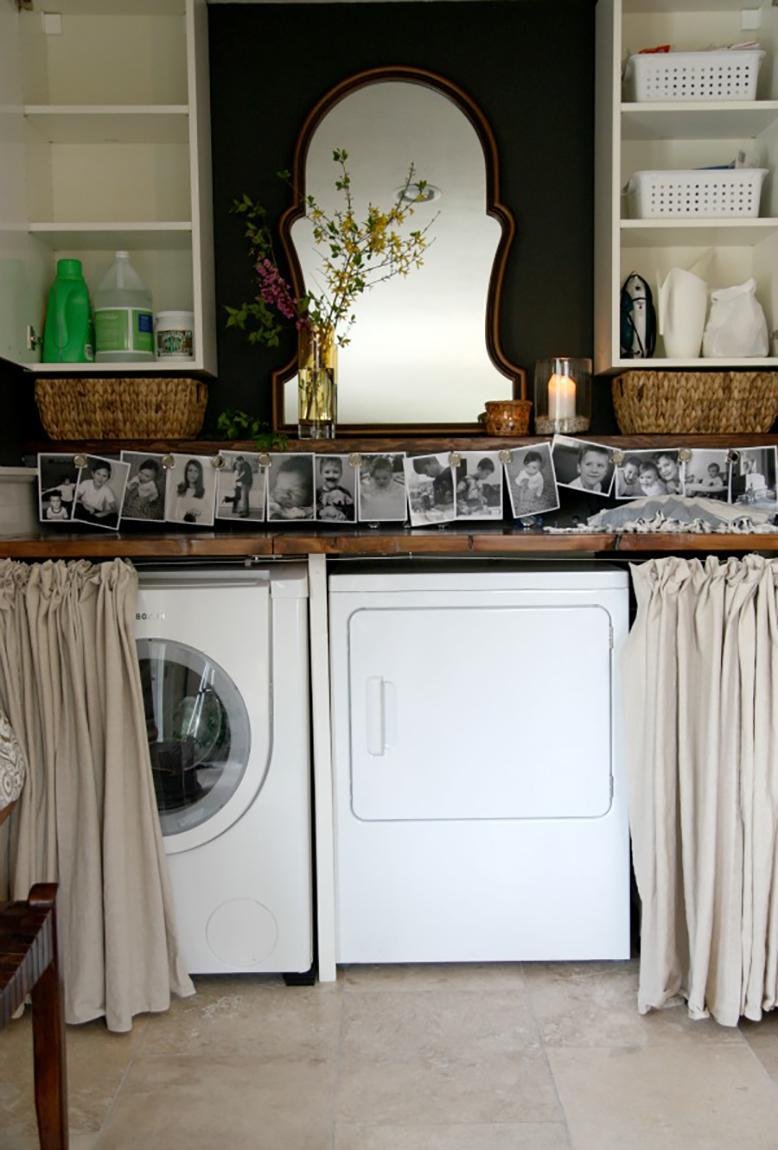 via House Tweaking
Hide your washer and dryer somehow - especially if they are in a high traffic area. If you can install cabinet doors around them great, but hanging a curtain can do the job as well.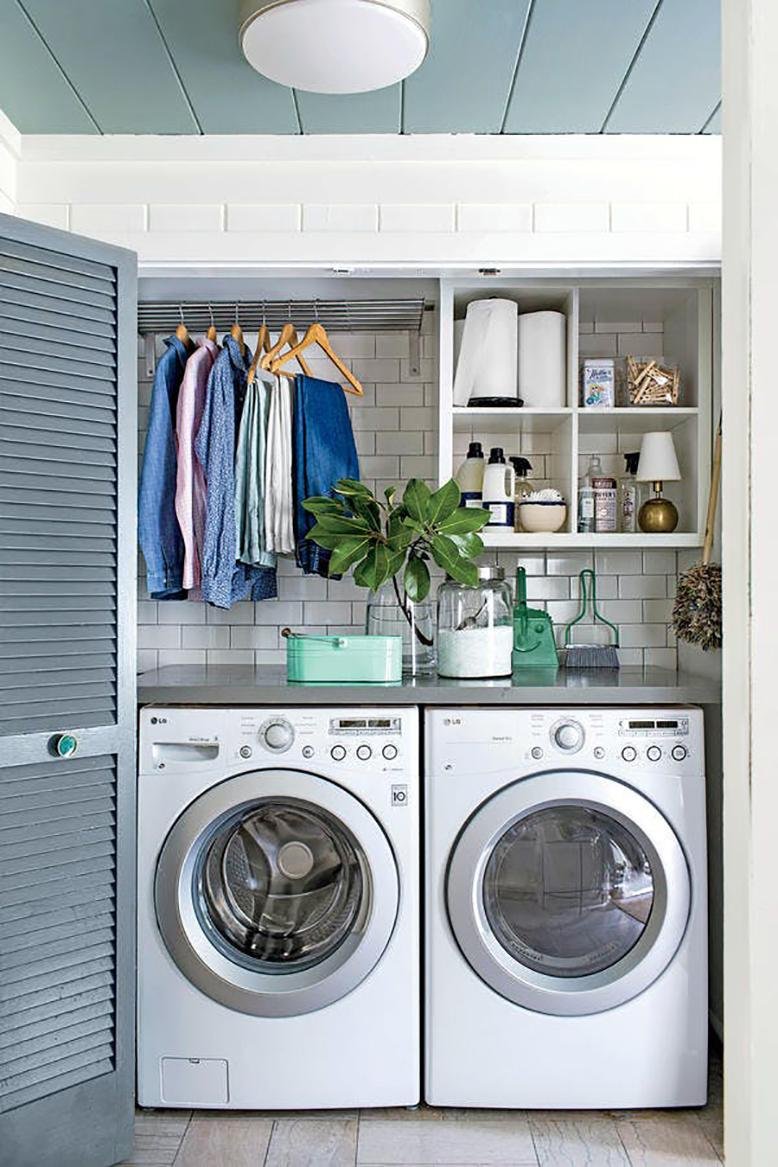 Use any available space - including the walls. Install shelving for more storage and put your supplies in baskets to hide any eyesores.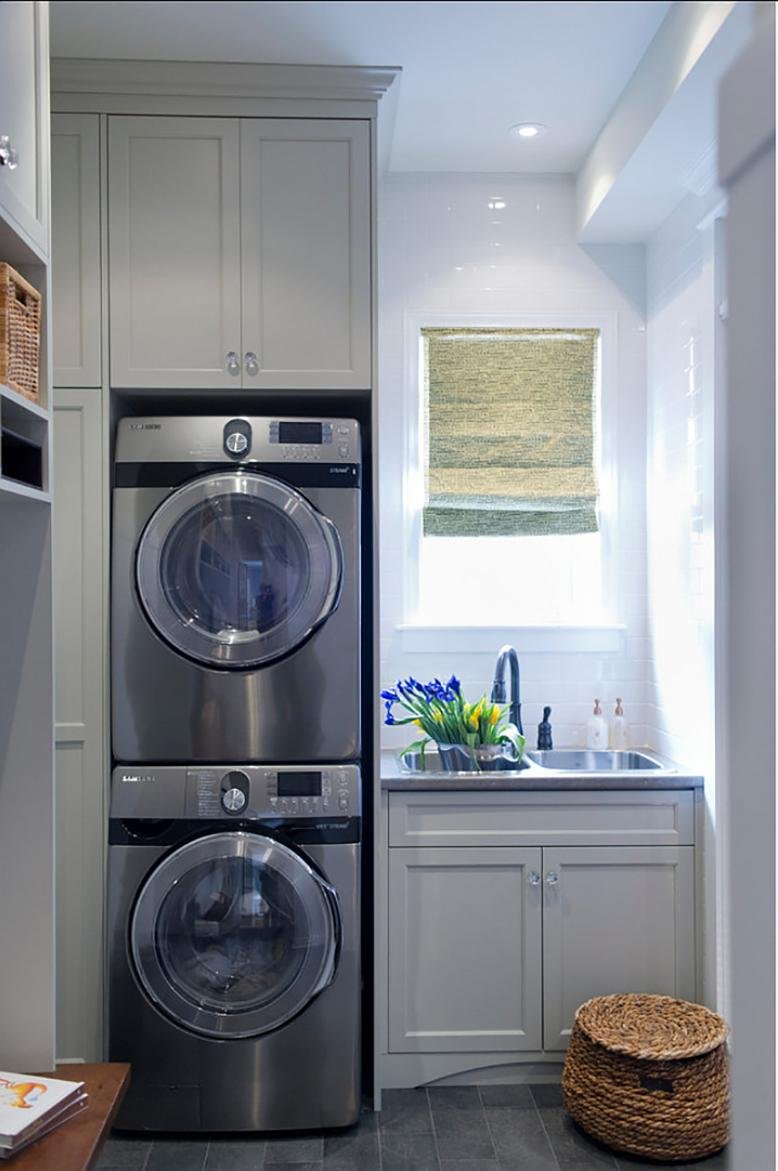 via Home Bunch
If you can, stack your washer and dryer to have more room. Check out these washers and dryers if you are interested in finding stackable machines.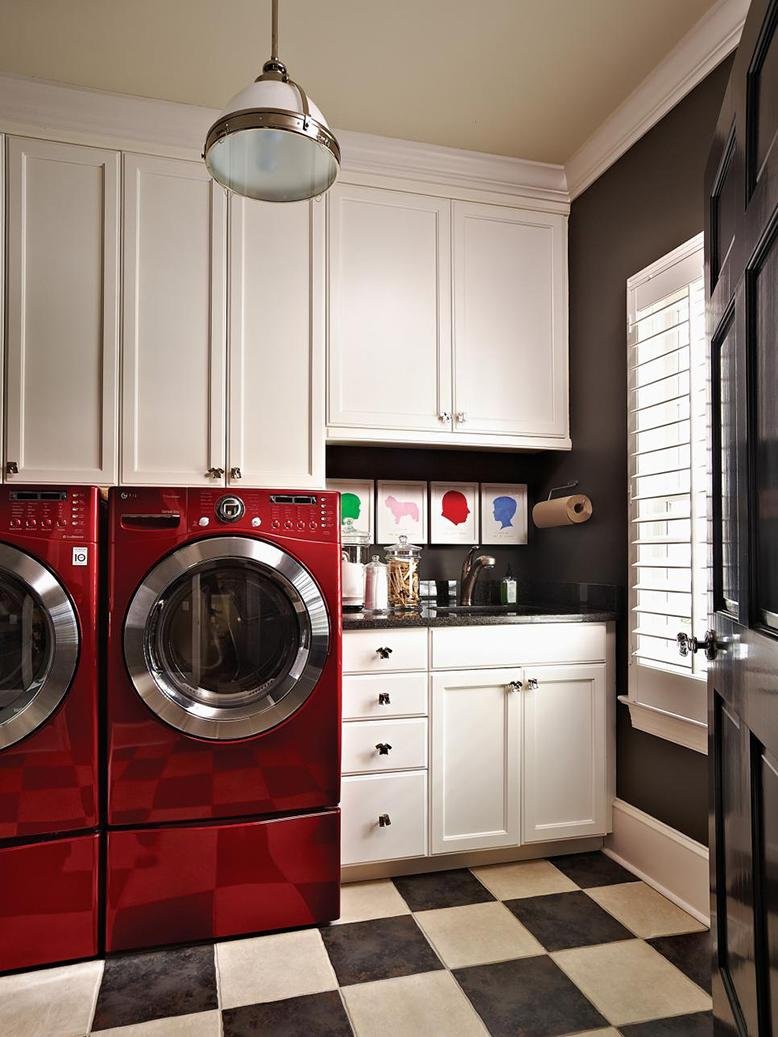 via HGTV
Think about using a pedestal to raise the washer and dryer up, which gives extra storage space underneath. Something like this would allow you to hide laundry room clutter.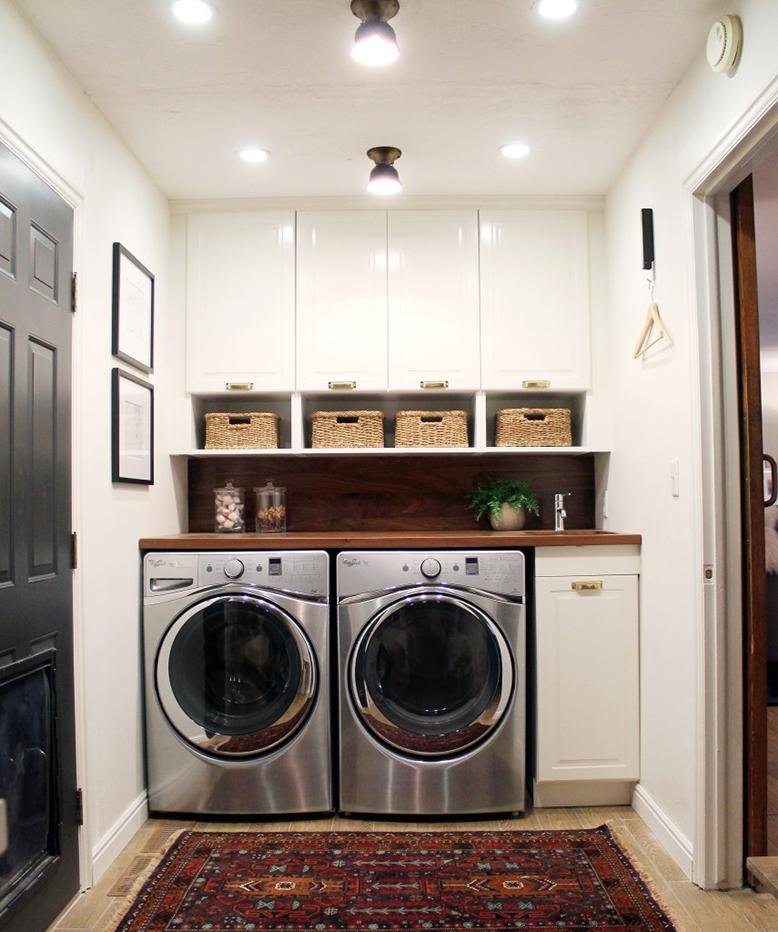 If you have space, think about ways to include a folding area. If your washer and dryer are front loads with controls on the front, you may want to put a panel of wood on the top of them to create a work surface.
Good luck getting everything organized! If you have any small laundry room ideas, let us know!
Sort By Blog Topic:
Popular Posts
Subscribe to the The RC Willey Blog Blog
Subscribe to the The RC Willey Blog Blog
Unsubscribe from the The RC Willey Blog Blog