Posted by
Alyssa
on June 29, 2017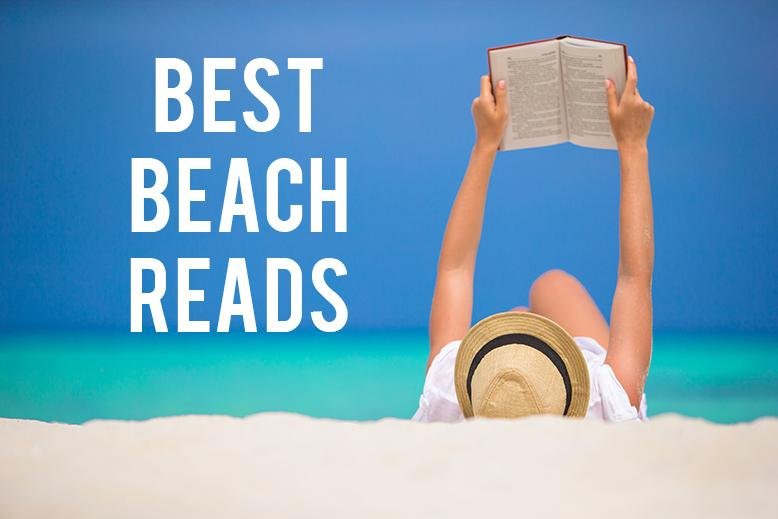 Whether you're going on a trip this summer or are lounging by the pool at home, finding the best beach reads is the key to the perfect summer! Check out our list of five books you may want to pack next to your sunscreen on your next outing.
Gone Girl by Gillian Flynn- This is an older book, so it's possible you've read it or heard of it, but there's nothing like a good thriller to read in the summer time. When Amy goes missing, her husband Nick is the number one suspect and throughout the investigation, you learn more and more about the couple, their marriage, and whatever crime took place. This is the type of book with a twist at the end that will make you think about it over and over again.
Attachments by Rainbow Rowell- My friend just finished this book and said that she felt like she was reading the book equivalent of a Rom-Com. This is a light-hearted, easy read set in 1999 about a man named Lincoln who is hired to be an internet security monitor of a newspaper - a nice of way of saying he's the guy who reads the staff's emails to make sure they aren't doing anything personal at work. When Lincoln comes across Beth's and Jennifer's emails, he knows he needs to report them for sending personal emails back and forth, but he can't help but get invested in their lives.
The Curious Charms of Arthur Pepper by Phaedra Patrick - Arthur has been a widower for a year when he finally decides to clean out his wife Miriam's closet. In the closet, he finds a charm bracelet he's never seen before. Suddenly filled with the desire to know where this bracelet came from and why his wife never showed it to him, Arthur goes on an adventure that takes him all over the world. Not only does Arthur learn about his wife's past, he learns about himself and the new life he wants to live.
Big Little Lies by Liane Moriarty - There is a mystery at the very beginning of this book - someone has died at a school PTA event and it might not have been an accident. Madeline, Celeste, and Jane are the central figures of this novel and the story revolves around their friendship and individual lives. As they navigate their personal lives, the lives of their children, and their friendship, we get clues of who has died and how it happened. This book is a funny, scary, and relatable mystery with an ending that is completely satisfying.
Dark Matter by Blake Crouch - If science-fiction is your thing, this is a quick read that will leave you thinking. Jason Dessen last remembers being hit on the head and when he wakes up, he's in a completely different world. Everything looks the same, but instead of being a physics professor he is a celebrated genius who has created something incredible. Jason can remember his wife and son, but they don't exist in the same way they did before he was knocked unconscious. Jason is left confused and trying to find his way back to his life. Throughout his journey, he realizes the importance of decisions and how small choices build our lives.
What are the best beach reads you've found this summer?
Sort By Blog Topic:
Popular Posts
Subscribe to the The RC Willey Blog Blog
Unsubscribe from the The RC Willey Blog Blog