Posted by Alyssa on November 5, 2018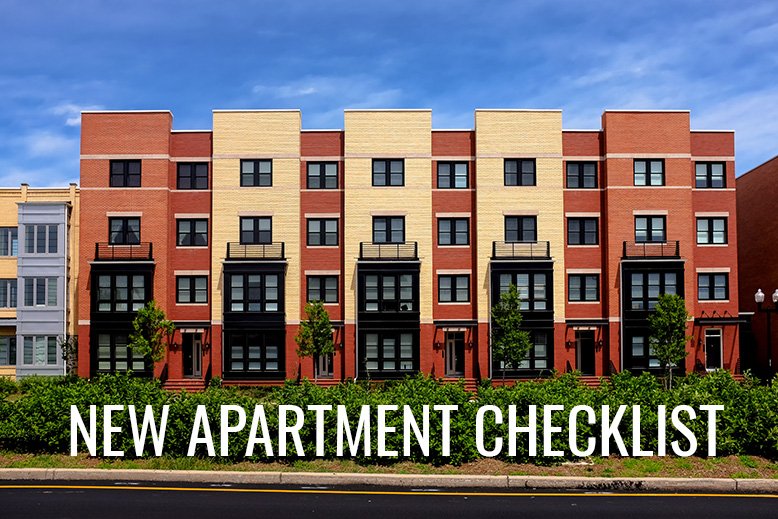 If you are moving into a new apartment, or you know someone who is moving into their first apartment, it can feel overwhelming getting everything set up. Packing, unpacking, and runs to the store for basic supplies can make even the most organized person feel scattered and forgetful! That's why I've come up with a first apartment checklist to help you keep everything in order.
New Apartment Checklist
FURNITURE
Don't worry about furnishing your entire apartment all at once. There are a few things you definitely need like a mattress, a dresser, a table, chairs, and a couch. Take your time finding things you like and keep your eyes open for deals.
KITCHEN
In your kitchen, you'll want to make sure you have enough dishes that your guests won't be eating off napkins or paper plates. You probably don't have the room or the budget to have a gourmet kitchen right away, and you don't need one! Some kitchen basics you may need are:
Water glasses

Plates

Cereal bowl

Utensils

Frying pan

Pots

Cookie sheets

Toaster

Microwave

Spatula
BATHROOM
Bathrooms are easy to set up and don't require too much to get them going. You will want to make sure you have:
Shower curtain

Toilet paper

Garbage can

Towels

Soap and shampoo

Laundry hamper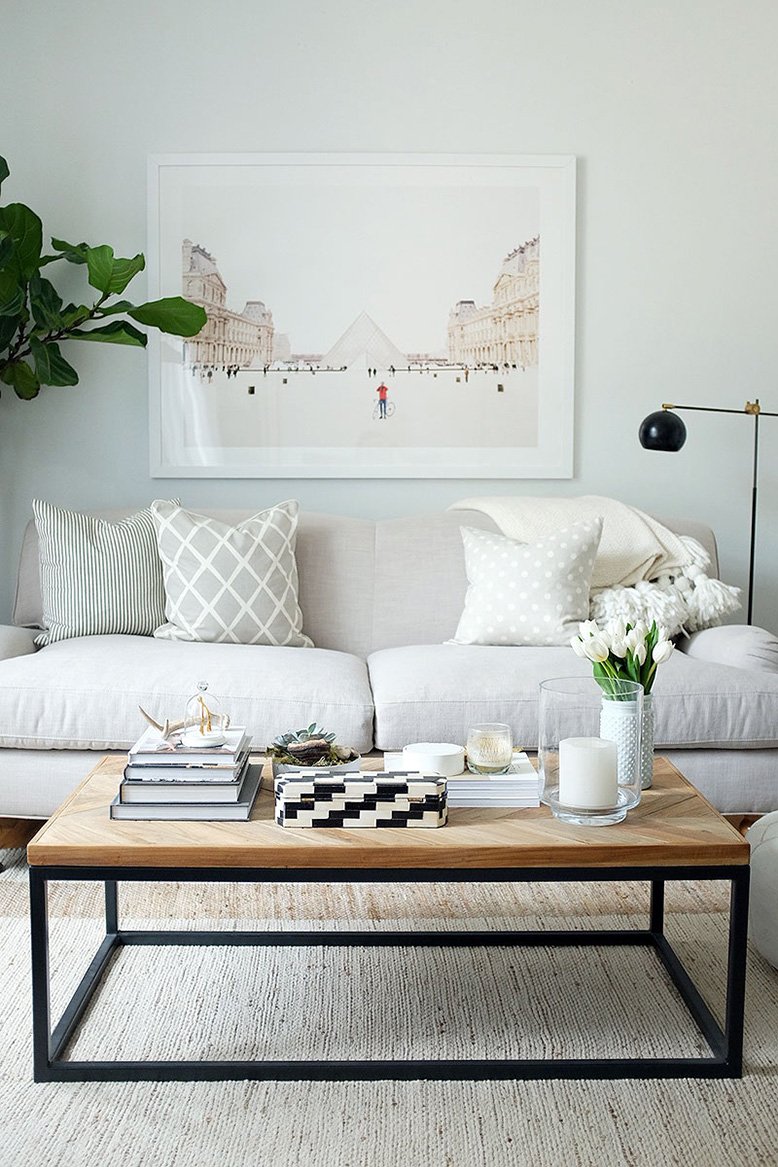 via The Everygirl
CLEANING SUPPLIES
It can be easy to forget about cleaning supplies, but make sure they make your list! You'll want to clean as you unpack so your apartment is ready to go the moment the last box is emptied.
Vacuum

Broom and mop

Multi-surface cleaner

Rags

Laundry detergent

Toilet bowl cleaner and scrub brush

Dish/dishwasher soap

Window cleaner
ODDS AND ENDS
There are some basic things you will need so make sure you have them on hand.
Extension cord

Phone charger

Trash cans in each room

Batteries

Power Strip

Clothing hangers

First-aid kit

Step stool

Toolkit with nails and wall hooks
This is a very basic new apartment checklist, but it should get you started on your new home! Once you've got things up and running you'll be able to add accessories, art, and different touches to make your new apartment feel like home.
What do you always make sure you have when you move into a new apartment?
Sort By Blog Topic:
Popular Posts
Subscribe to the The RC Willey Blog Blog
Subscribe to the The RC Willey Blog Blog
Unsubscribe from the The RC Willey Blog Blog