Posted by Kerry on October 25, 2015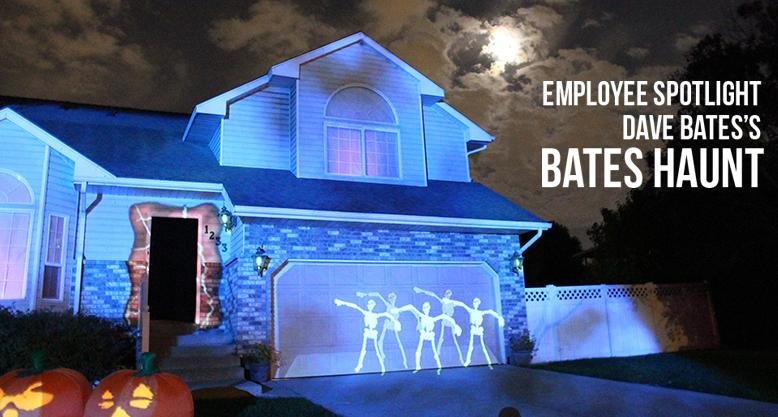 Dave Bates is the man responsible for keeping our website alive and once a year he takes his technical expertise and turns his home into a spooky & fun Halloween destination. He does this through a technique called projection mapping. Essentially he turns his house into a movie screen and Dave and his family act out the parts of skeletons, ghosts, and a floating eyeball among other things.
Dave also writes and performs his own music tracks and he and his family add more pieces to the show every year. Check out this video with Dave and if you'd like more information check out the Bates Haunt Facebook page.
(add images)projector, speaker, laptop
Sort By Blog Topic:
Popular Posts
Posted by Kerry on October 21, 2015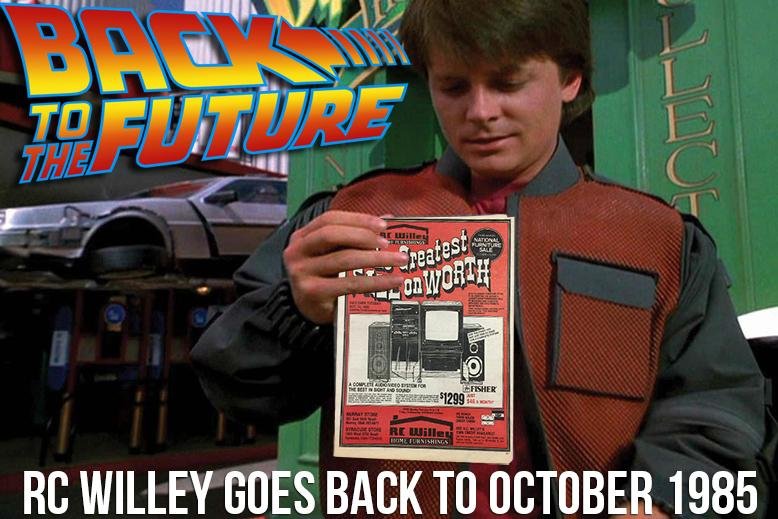 Just in case you turned on a tv or read a newspaper, today is the date that Marty McFly went to in Back to the Future II. We are living in the future and you know this because you rode your hoverboard to work after you parked your hovercar. Of course that's after your shoes laced themselves and your jacket dried itself. All jokes aside, we live in an awesome future and today we decided to look back to our newspaper insert from October 1985. If you weren't sure of it before, this will show you just how far we've come. Anyone need a new VCR?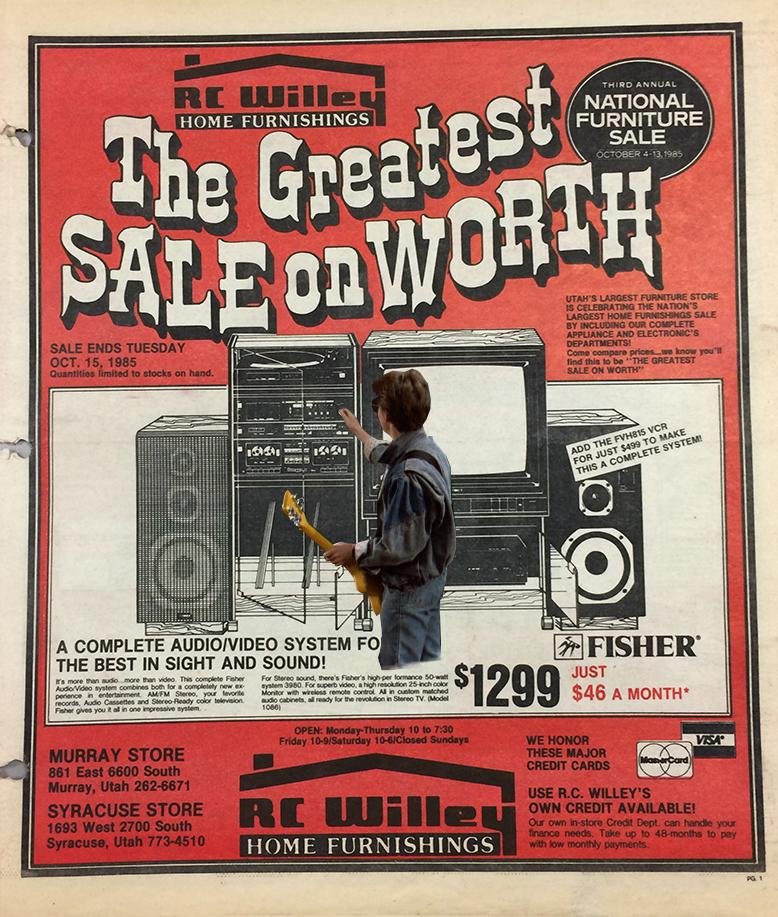 Check out this awesome sound system with a 25" color tv!!! Only $1299! Remember that camcorder Marty was filming Doc with? It shot on full size VHS tapes and only set you back $1399!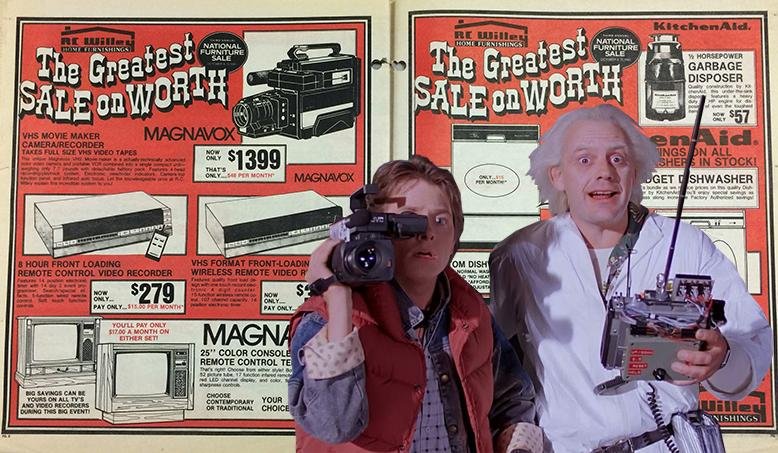 VHS was so hot in 1985 and a 27" TV was considered big!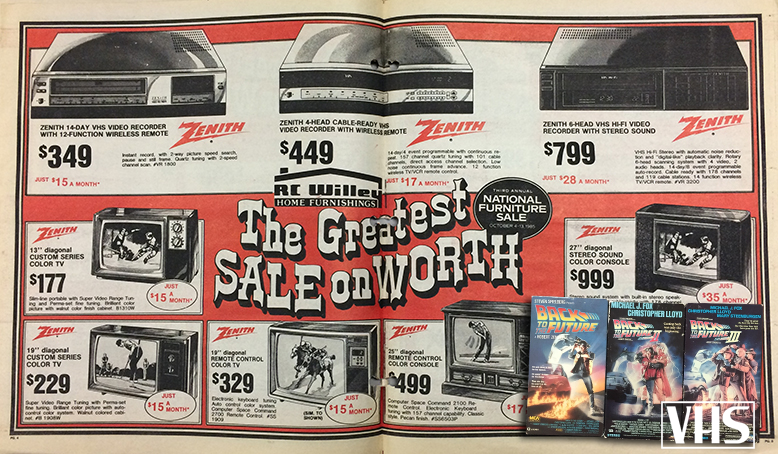 After looking at all these products that seemed so advanced back in the day it makes me wonder where we will be in 30 years. All I know is it's going to be cool. Happy Back to the Future Day to all the fans out there and thanks to Raeleen, the RC Willey archivist, for taking care of our old ads all these years.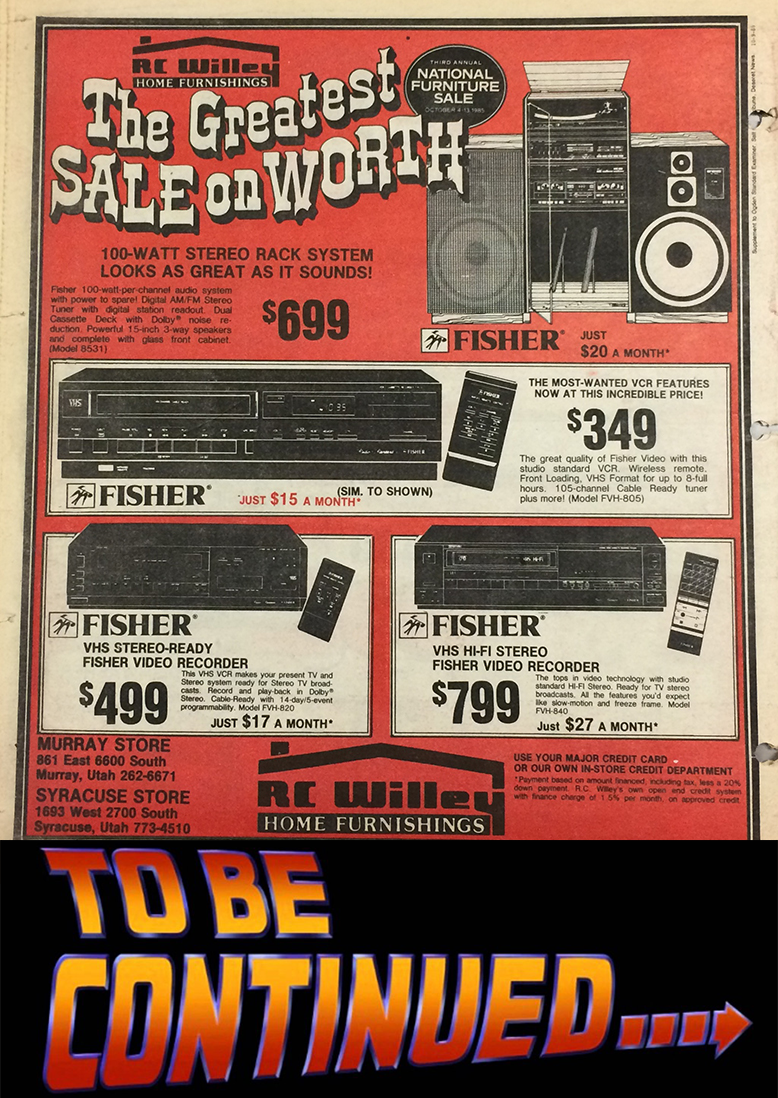 Sort By Blog Topic:
Popular Posts
Subscribe to the The RC Willey Blog Blog
Subscribe to the The RC Willey Blog Blog
Unsubscribe from the The RC Willey Blog Blog