Posted by Alyssa on September 5, 2017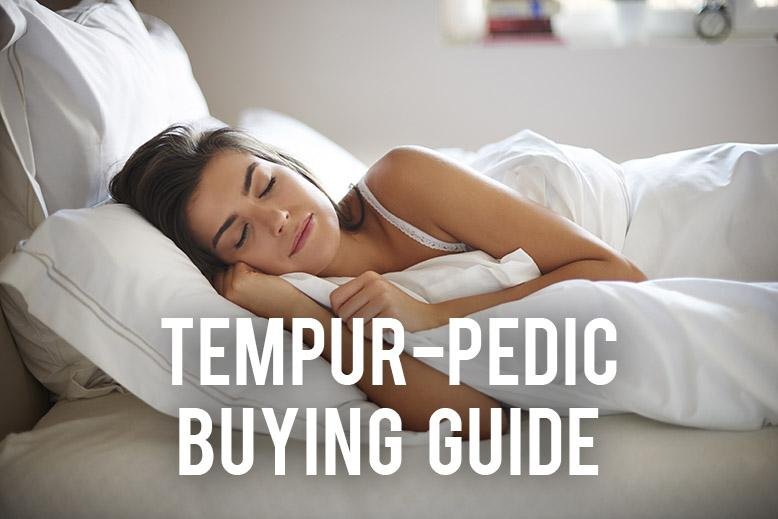 Tempur-Pedic mattresses are some of the best memory foam mattresses available. When you lay on a Tempur-Pedic mattress, the specially designed Tempur material conforms to your body giving support and relieving pressure where needed, giving you the perfect night's sleep. These mattresses also minimize motion, so if you have a partner who tosses and turns all night you won't even know they're there.

If you've thought about purchasing a Tempur-Pedic mattress, we've given some helpful information, as well as some frequently asked questions, below.
Tempur-Pedic Buying Guide
TYPES OF TEMPUR-PEDIC MATTRESSES
There is a Tempur-Pedic mattress created for every kind of sleeper. Think of your sleep preferences before deciding which Tempur-Pedic mattress is right for you.
TEMPUR-Flex - This mattress has coils under the TEMPUR material, making it the most similar to a traditional coil spring mattress while still giving the benefits of the TEMPUR materials.
TEMPUR-Contour - This is a classic memory foam mattress and is a more firm option than other Tempur-Pedic mattresses.
TEMPUR-Cloud - As the softest of all Tempur-Pedic mattresses, this mattress has extra plush layers to make it as comfortable as possible.
TEMPUR-Breeze - To minimize overheating, this mattress is designed to be ultra-breathable.
Within Tempur-Pedic mattress collections, you can find different varieties of each mattress - Elite, Supreme, Luxe, and Prima. The difference refers to the amount of TEMPUR material and comfort material on each mattress. Generally speaking, the amount of added comfort material mirrors the price - the more you spend, the more material you're getting.
For more information the different types of Tempur-Pedic mattresses, click here.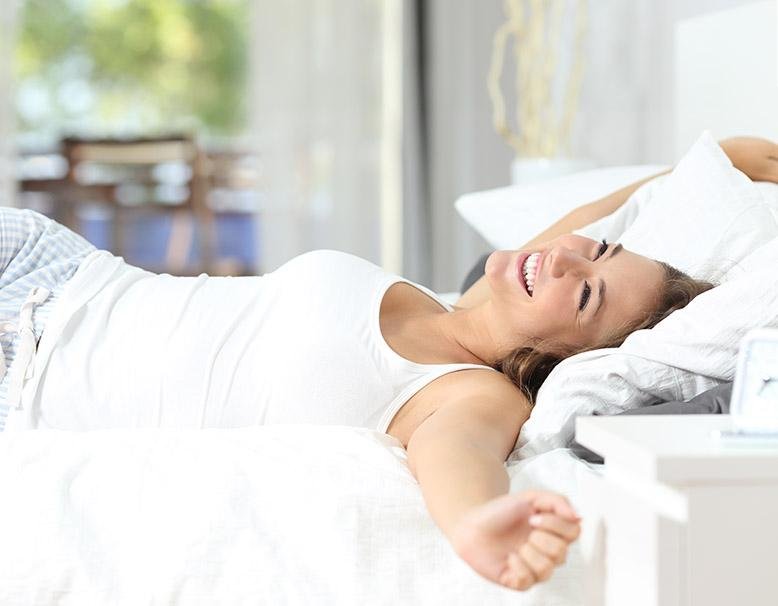 FREQUENTLY ASKED QUESTIONS
Can you flip a Tempur-Pedic mattress?
Because Tempur-Pedic mattresses are designed to have one side meant for sleeping, you should not flip your mattress.
My Tempur-Pedic mattress has a smell. What can I do to get rid of it?
Your Tempur-Pedic mattress may have a slight odor after it has been manufactured. Don't be worried! The smell is normal and will go away after a week or two. To help get rid of the smell quickly you can air out your mattress by leaving the sheets off when you're not sleeping on it for a couple of days.
How do I wash a Tempur-Pedic pillow?
Most Tempur-Pedic pillow covers are removable and can be machine washed. TEMPUR material should never get wet, but you can tightly roll up the pillow like a sleeping bag, release, and repeat the opposite direction. This will freshen your pillow and let in fresh air.
How long do Tempur-Pedic beds last?
On average a Tempur-Pedic mattress will last about 10 years.
How do you clean a Tempur-Pedic mattress?
Most Tempur-Pedic mattress covers can be removed and machine washed for quick cleans. If you have spilled something on your mattress, press a towel to the mattress to soak up any extra liquids. Remember, TEMPUR materials should not get wet, so don't scrub at the spot with a wet towel. Once you've been able to soak up as much liquid as possible, let your mattress air dry.
What is the warranty on my Tempur-Pedic mattress?
Your Tempur-Pedic mattress has a 10-year warranty. Make sure you keep your proof of purchase and, if your mattress has a defect covered under the warranty, your mattress will either be fixed or replaced.
Remember that sleeping on a Tempur-Pedic mattress will feel much different than sleeping on a traditional mattress with springs. You need to give your body time to adjust to sleeping on a new mattress, but once you have gotten accustomed to it, you'll notice a huge difference in how you feel each morning! Come to RC Willey and test out a Tempur-Pedic mattress for yourself!
Sort By Blog Topic:
Popular Posts
Subscribe to the The RC Willey Blog Blog
Subscribe to the The RC Willey Blog Blog
Unsubscribe from the The RC Willey Blog Blog