Posted by Alyssa on September 21, 2017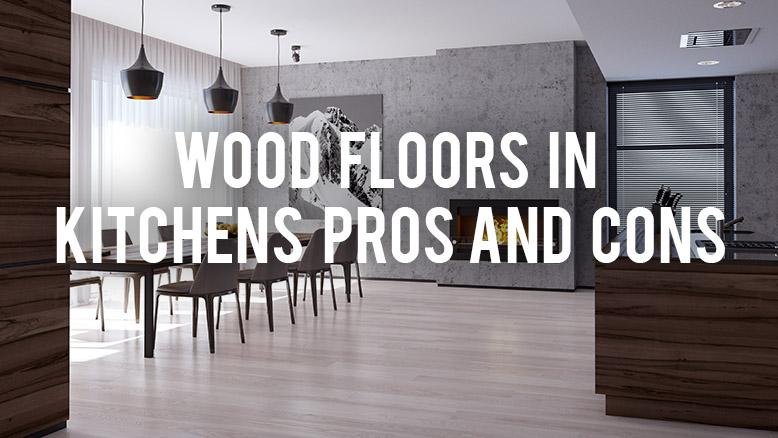 There are so many benefits of hardwood floors in your home, but are they right for your kitchen? With tile or laminate as the go-to flooring type for most kitchens, it might be a hard decision to change directions and go for hardwood floors. Don't be afraid! Hardwood floors in kitchens are completely doable, as long as you keep a few things in mind. Below we've listed all the pros and cons of having wood floors in your kitchen.
Wood Floors in Kitchens Pros and Cons
PROS
Hardwood floors are beautiful and can add great value to your home. It's a timeless look that won't be going out of style anytime soon.

There are so many different types, colors, and textures of wood available that you will be able to find something that works with any style of home. If you're worried about dents or scratches, pick a wood floor with a higher texture and it should conceal most imperfections.
Wood floors are extremely comfortable to stand and walk on. Unlike tile, which is cold and can be hard on your back and feet if you stand on it too long, wood floors are a warm and cozy flooring option.
Certain wood floors can simply be clicked into place when installed. This can be a lifesaver if you need to replace boards - just swap out the damaged board without having to tear out the entire floor.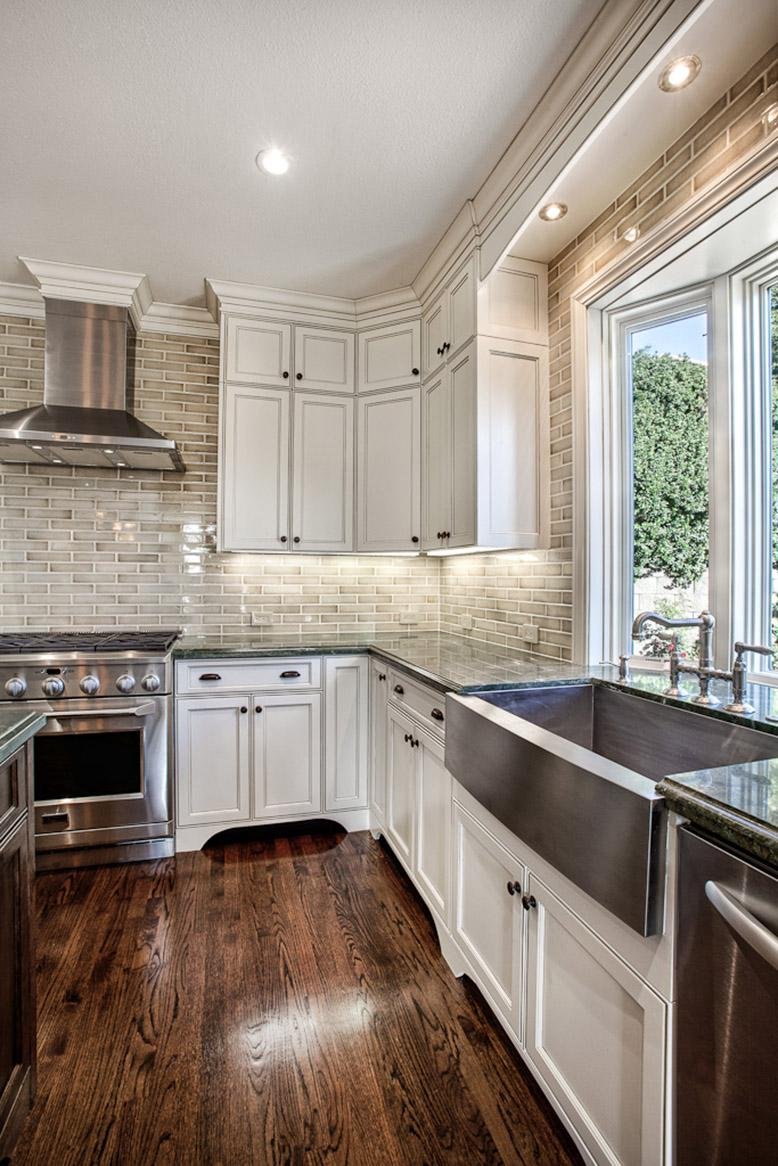 CONS
Standing water on hardwood floors can warp or damage the boards, so leaks from sinks, refrigerators, or dishwashers can really wreak havoc on your floors if you don't clean up the water as soon as possible.

Hardwood floors are some of the most expensive flooring options available and you will need to sand them down and refinish the floors about every 10 years to keep them looking nice.
Because hardwood floors are softer than other flooring types, dropping heavy objects can dent or scratch the boards.
When it comes down to it, you shouldn't be afraid to put hardwood floor in your kitchen. You'll need to be a little more aware of how you're taking care of your floors to keep them in good shape, but as long as you sweep and clean the floors regularly, and use rugs or mats to protect from leak or dents, your floors should look great!
What do you think? Would you want hardwood floors in your kitchen?
Popular Posts
Subscribe to the The RC Willey Blog Blog
Subscribe to the The RC Willey Blog Blog
Unsubscribe from the The RC Willey Blog Blog