Posted by Alyssa on September 17, 2017

Finding paint colors for the dark rooms in your house can be tricky. Hallways, bathrooms, basements, and rooms with little to no windows can feel dark and cramped. Finding the right paint color will help transform the room, but the trick is actually finding something that will work. Check out these tips and ideas of paint colors for dark rooms!
Paint Colors for Dark Rooms
First of all, we've got to get rid of the myth that painting a dark room all white will make the room feel bigger. This is, unfortunately, not true! White rooms feel light and airy because the paint color will reflect back lighting. If you don't have any lighting, white walls don't have anything to reflect back and your room will look sad and dull. While it may feel counterintuitive, avoid painting a room with poor lighting white. It won't have the effect you're going for.
On the other hand, it is true that painting a dark room a dark, bold color will make the room feel smaller. This might not be a bad thing if you are wanting a cozy room. If that's not what you want, a neutral with some color in it will be your best option. Emily Henderson, a stylist from LA, came up with some of her favorite neutral paint colors she uses in dark rooms we've included below.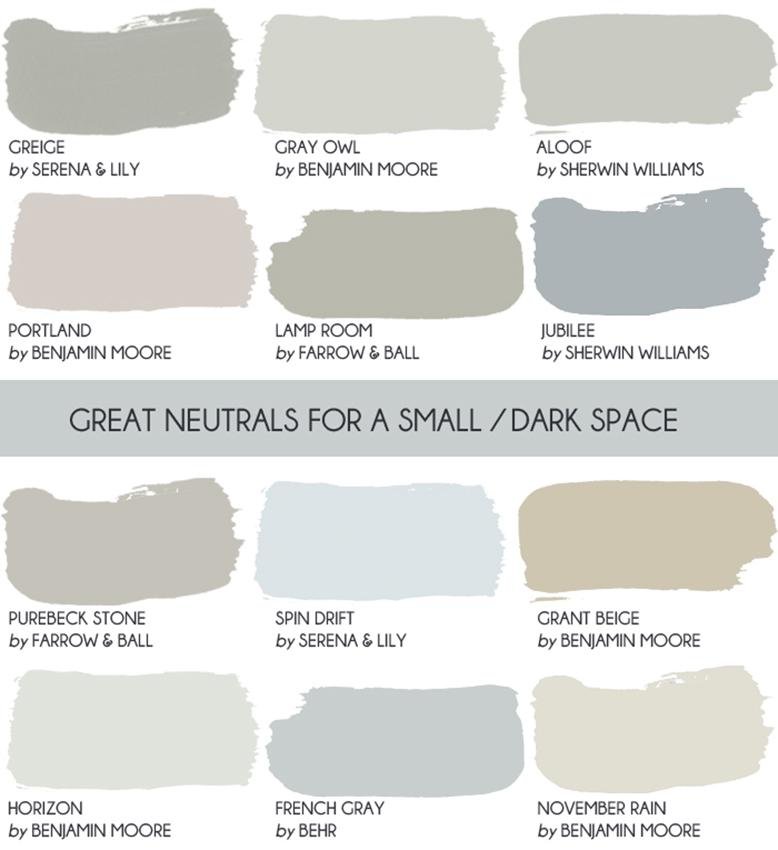 via Emily Henderson
The most important thing to do, regardless of how much lighting your room has, is to test out your paint colors before you commit and paint all your walls. You'll save yourself a lot of work and a lot of money if you make sure the color is what you want before you pull out the paint brushes!
Do you have a dark room you've painted? What colors did you use?
Sort By Blog Topic:
Popular Posts
Subscribe to the The RC Willey Blog Blog
Subscribe to the The RC Willey Blog Blog
Unsubscribe from the The RC Willey Blog Blog