Peanut Butter Fingers
Posted by Andie on September 6, 2017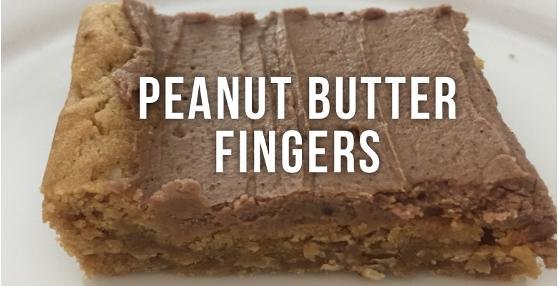 My oldest child started Kindergarten yesterday. I swear he was just born, and then I blinked and he's in elementary school? How did this happen?! I won't get into how much I've cried over the past month, or how my heart almost exploded when he told me the thing he was most worried about when it came to going to full day Kindergarten was missing me. Or how I about died as I watched him (carrying a backback bigger than him) climb onto that big yellow schoolbus and blow me a kiss before it drove away.
But I will talk about how I've been eating my feelings!!
Growing up, every year on the first day of school my mom would bake the most delicious Peanut Butter Fingers and have them waiting for me when I got home from school. We would eat them together while we talked about my new teacher, new friends, etc, and it just sort of became a thing. She never missed a year. I loved it. I decided to carry on the tradition, and had these waiting for my boy when he got home. He approved! Here is the recipe...


Peanut Butter Fingers
1 cup sugar
1 cup brown sugar
1 tsp vanilla
2 eggs
2 1/2 cups peanut butter (divided)
1 tsp baking soda
1 tsp salt
2 cups flour
2 cups oatmeal
Directions:
1. Preheat oven to 350 degrees
2. In a large bowl, cream the sugar, brown sugar and butter together.
3. Add the vanilla, eggs, and 1 cup peanut butter, and combine.
4. Add the remaining dry ingredients and mix together.
5. Spread dough on a greased jelly roll pan (18x13x1"). Bake for 15 minitues (or golden brown).
6. While hot spread the other 1 1/2 cup of peanut butter on top.
7. Once completely cooled (and peanut butter is solid), spread frosting on top.
Frosting:
1/2 cup butter, softened
3-4 cups powdered sugar
1/2 cup cocoa
1/4 cup milk
2 tsp vanilla
Cream butter, then add all additional ingredients and beat until smooth.
I told you, we can't stop eating these babies.
Time to take some to the neighbors:)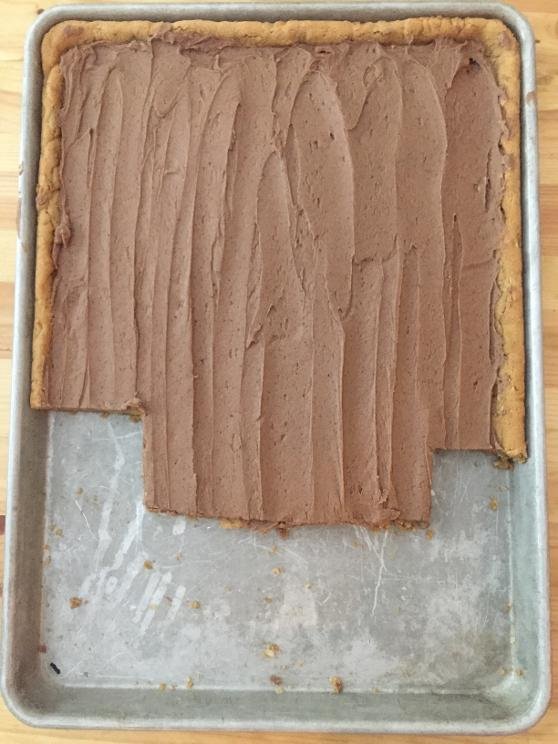 Do yourself a favor and make a batch!
Sort By Blog Topic:
Popular Posts
Subscribe to the The RC Willey Blog Blog
Subscribe to the The RC Willey Blog Blog
Unsubscribe from the The RC Willey Blog Blog