Posted by Alyssa on September 23, 2017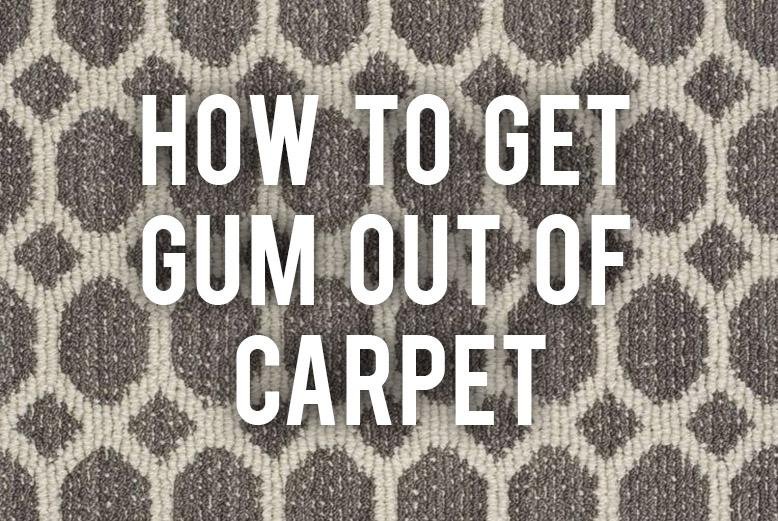 The last thing you want to see is a piece of chewed gum ground into your nice, clean carpet. Knowing how to get gum out of carpet will save you a lot of time, money, and heartache. Don't pull out the scissors to get the gum out and ruin your carpet at the same time. Check out our tips for keeping your carpets gum free instead!
How To Get Gum Out Of Carpet
FREEZE IT OFF
If there's a glob of gum on your carpet, get a plastic bag full of ice and put it on top of the gum. After the gum has frozen, you'll be able to use a butter knife to gently scrape it up. You might need to use some carpet cleaner to get any remaining residue up.
This works best if the gum hasn't been rubbed into the floor too deep. Make sure you are careful when you start picking at the gum that you don't ruin your carpet fibers.
MELT IT OFF
When you see the gum in your carpet, grab your hair dryer. Aim the heat directly at the gum, but make sure you are watching it closely so you don't melt the gum all the way. As soon as you see the gum start to slightly melt, use a plastic bag to lift up the gum. The gum should stick to the plastic and lift off the carpet. You'll need to use a carpet cleaner to finish cleaning up anything left behind from the gum.
USE GOO GONE AND CARPET CLEANER
Watch this video below to see how a professional gets rid of gum with things you probably have at home.
How have you gotten gum out of carpet?
Popular Posts
Subscribe to the The RC Willey Blog Blog
Subscribe to the The RC Willey Blog Blog
Unsubscribe from the The RC Willey Blog Blog