Posted by Alyssa on December 12, 2017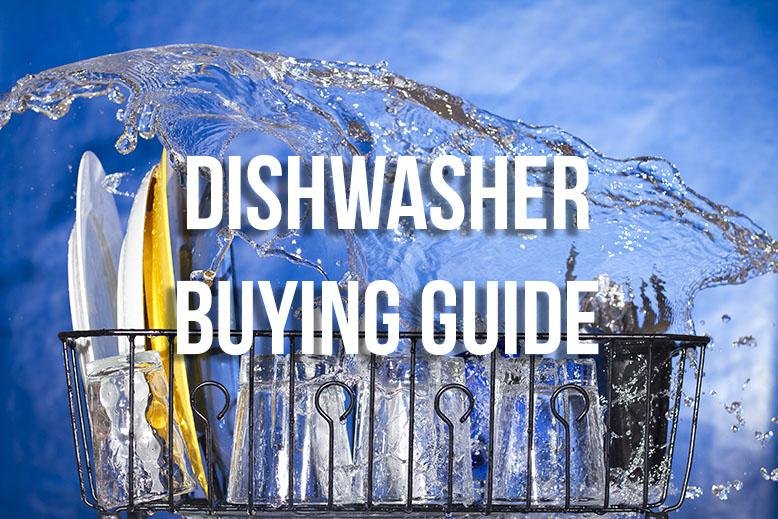 A dishwasher is one of the most useful appliances to have in your kitchen. If you're looking to upgrade or replace your current dishwasher and don't know what to look for, this buying guide will help you decide on the perfect dishwasher for your family.
Dishwasher Buying Guide
BEFORE YOU BUY
Determine Your Needs
The type of dishwasher you purchase will depend on what your washing needs are. Think about what you will be washing and how often. Do you have lots of large pots and pans you like to run through the dishwasher? Do you wash small things like bottles or cups? Would you rather wash lots of little loads than a few large loads? The answers to these questions will determine what machine you should purchase.=
Measure Your Space
You will need to measure your space before choosing your new dishwasher. Standard dishwashers are about 24" wide while compact models are about 18" wide. Most dishwashers are designed to fit under the typical kitchen countertop, but you will want to measure the height of your space to be sure. You will also want to measure the depth you have available in order to avoid having your dishwasher jut out into your kitchen.
Noise Level
Some dishwashers can be very noisy while others have been specifically designed to be virtually silent. Think about how important the noise level is to you and be sure to look at how loud the machine will be while running. The decibel level will help you know about how load the machine will be. Decibel ratings of 45 or lower are basically silent, 45 - 50 decibels sound similar to rainfall, and anything higher than 50 decibels will be the noise level or normal conversation.
TYPES OF DISHWASHERS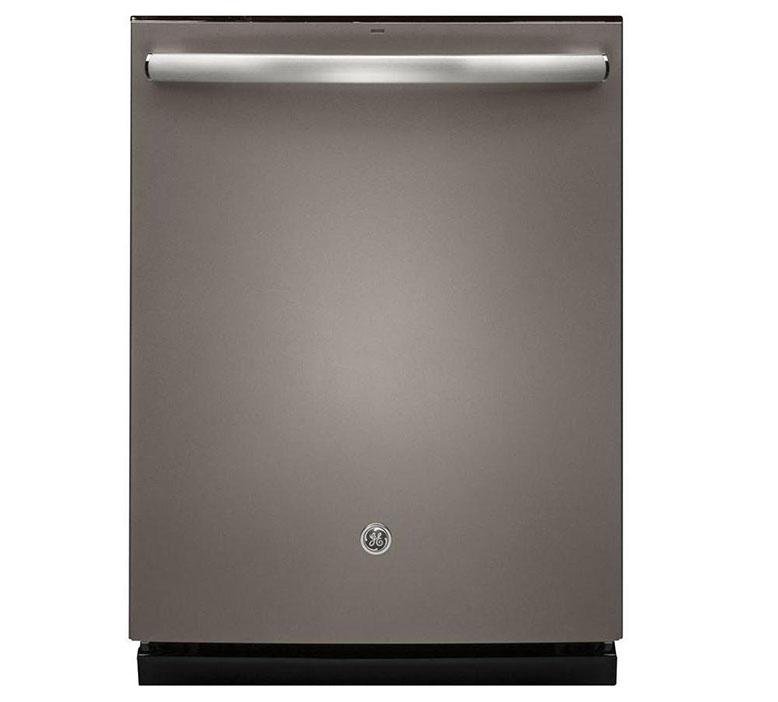 These full sized dishwashers are generally 24" wide and are designed to fit under your kitchen countertop. Built-in dishwashers are flush with the cabinets in your kitchen and can have a panel installed on them to help them blend in even more to the existing cabinets.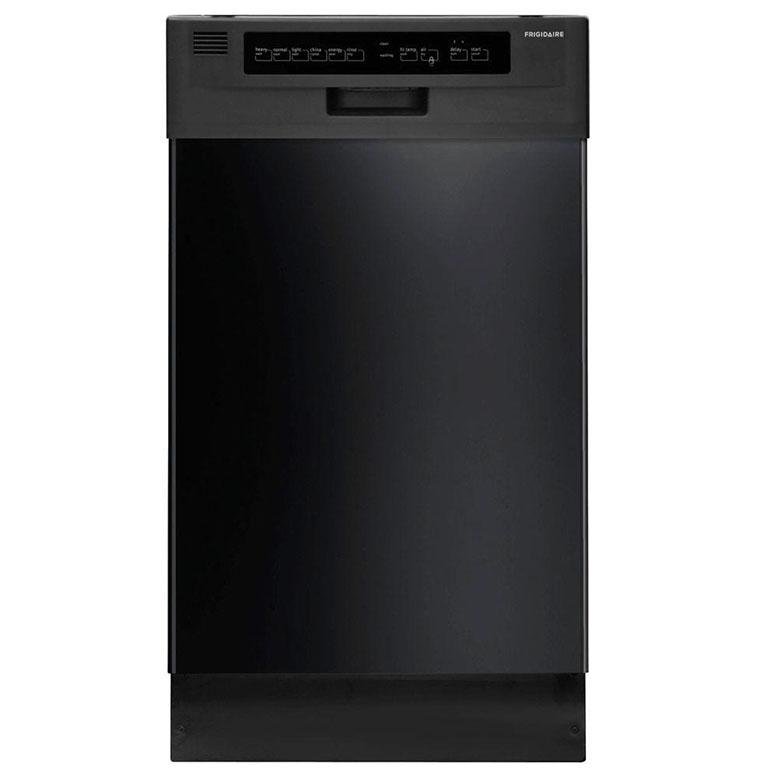 If you have a small kitchen and limited space, a compact dishwasher may be what you're looking for. These dishwashers are narrower than the full sized built-ins at only 18" wide.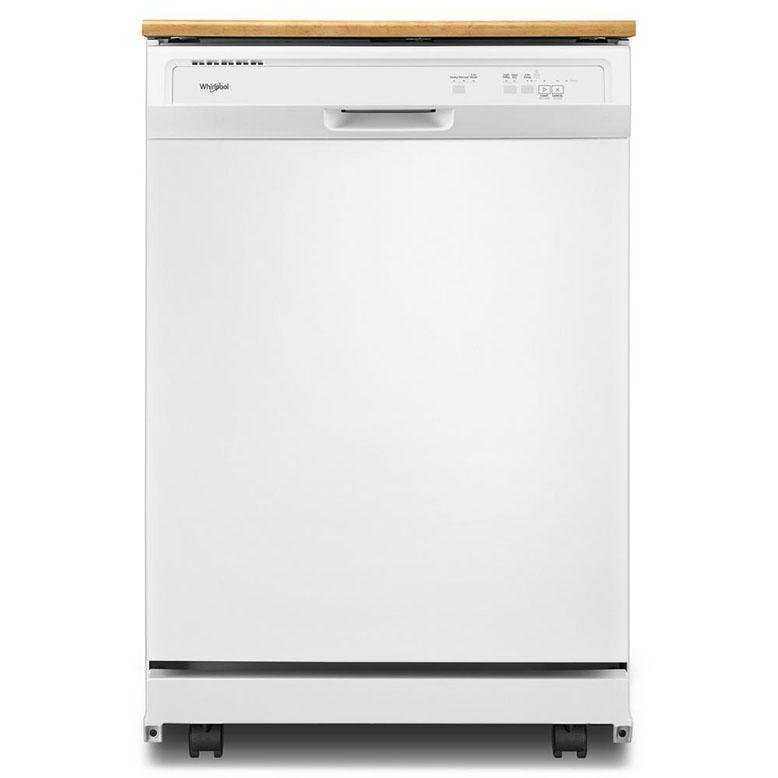 If you do not have a designated space in your kitchen for a dishwasher or are planning on moving soon and want to take your dishwasher with you, a portable dishwasher is what you are looking for. These dishwashers have wheels that allow them to easily be moved. Because a portable dishwasher is not set up on its own water source, you will need to hook it up to a water source, such as a faucet, each time you use it.
ENERGY EFFICIENT
If your dishwasher is older than 1994 you are wasting money, energy, and water each load you wash. ENERGY STAR rated dishwashers are 12% more efficient than other dishwashers and will help you save money while helping the environment.
Energy Saving Tips
Use the "No Heat" drying cycle when washing your dishes. They will get just as dry without using the energy to raise the temperature.

Make sure you run full loads of dishes. The same amount of energy is spent regardless of how many dishes are in the machine, so load it up before you turn it on.

Rather than rinsing your dishes before loading them in the dishwasher, scrape them instead. You'll save water doing this, and most dishwashers are built to wash away small food scraps.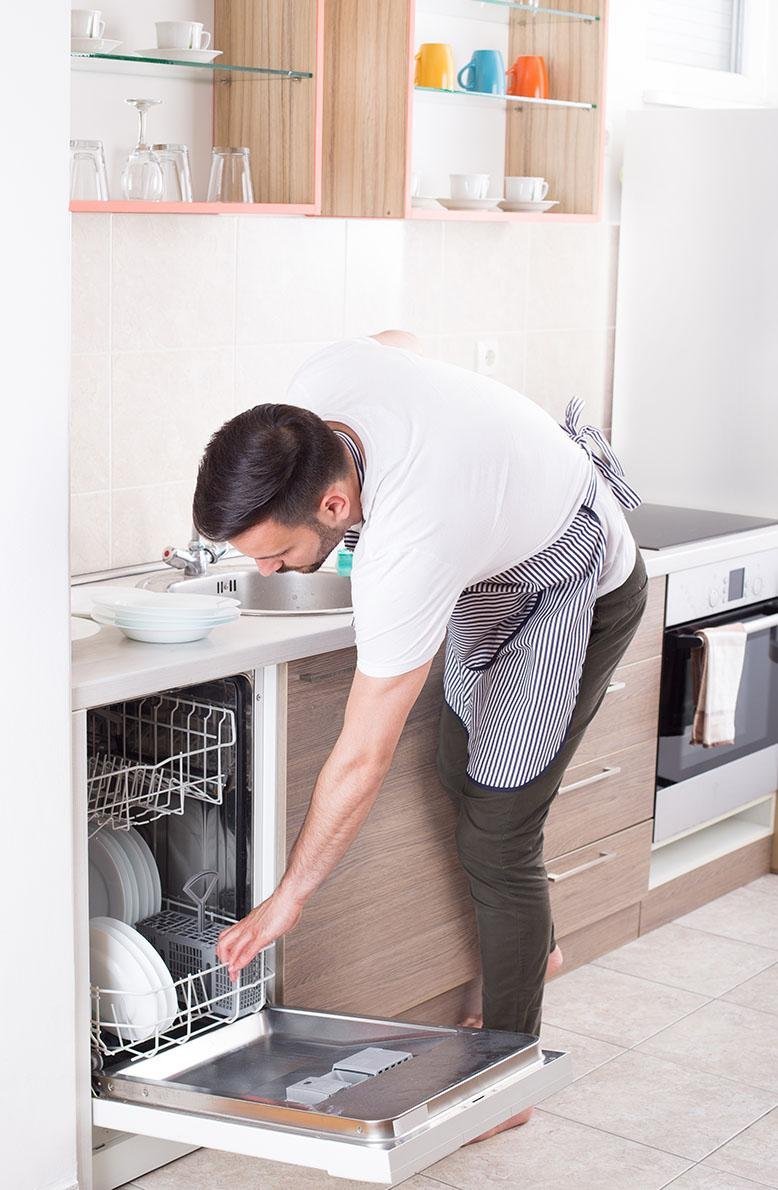 DISHWASHER CYCLES
Your dishwasher will come with a variety of washes and rinses that will help get your dishes clean no matter what you're washing or the soil level. The names of the cycles may vary model to model.
Normal - The default cycle that will wash a full load of dishes with ordinary amount of food soil.
Express - Cleans lightly soiled or small loads quickly without using the energy a normal cycle would use.
Auto - Sensors will adjust the cycle depending on the size and soil level.
Heavy - Designed for large, oversized dishes or dishes with heavy soil level.
China - Low water pressure designed to protect fragile dishes.
Rinse Only or Rinse/Hold - Will spray off dishes to keep food from drying on plates if you are waiting to run the whole cycle.
Efficient - Uses less water and energy to wash the dishes. Usually is a longer cycle than other washing cycles.
DISHWASHER FEATURES
There are many features available on dishwashers. Make sure you know which features are important to you before you make your purchase.
Adjustable Racks - Being able to rearrange and adjust the racks in your dishwasher will allow you to easily wash your entire load of dishes - including odd shaped pots and pans.
Third Rack - A small, extra rack in the dishwasher useful in washing serving utensils and other small objects.
Auto Clean - The sensors in your dishwasher will be able to adjust the rinse water to make sure the dishes are clean.
Automatic Temperature Control - Automatically balances the hot and cold water to the perfect temperature which helps the detergent dissolve.
Child Lock - Prevents kids from opening the dishwasher door and changing the settings mid cycle on your machine.
Delay Wash - Lets you set up your dishwasher to be turned on at a later time.
Sanitary Wash - Water will reach a higher temperature to make sure all bacteria is removed.
Sort By Blog Topic:
Popular Posts
Subscribe to the The RC Willey Blog Blog
Subscribe to the The RC Willey Blog Blog
Unsubscribe from the The RC Willey Blog Blog