When to Get a New Mattress
Posted by Alyssa on December 15, 2017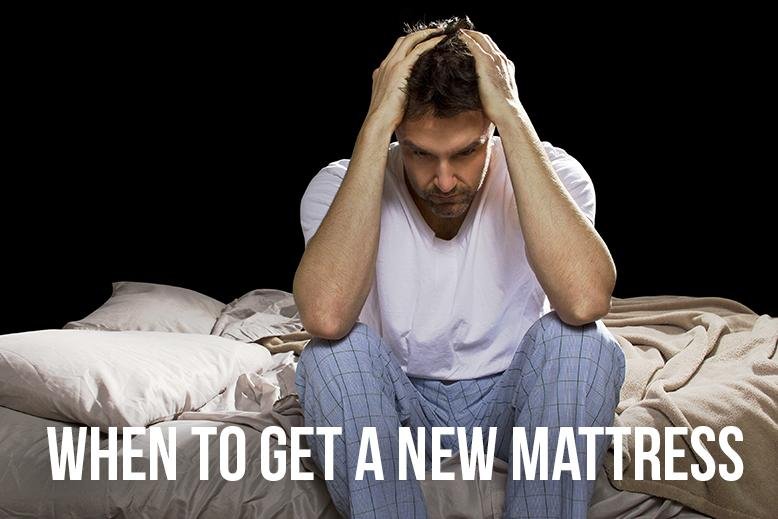 If you're not sleeping well or wake up feeling a little achy, it is probably time to get a new mattress. A good night sleep not only helps you feel better, it helps you maintain a healthy weight, improve your memory, lower your stress, and help focus your attention. If your mattress isn't doing its job, think of everything you're missing out on! You might not be sure if it's time to toss your old mattress and replace it with a new one, so I've listed some signs of when you need a new mattress below.
When to Get a New Mattress
Signs it is time for a new mattress:
Your mattress is more than 8-10 years old
You often end up sleeping on your couch rather than your bed
In the mornings you feel more tired than when you went to bed
Your body is achy or sore every morning when you wake up
There are lumps or dips in your mattress
You use extra pillows between your legs in order to get comfortable
Your mattress is a hand me down
You can feel the coils in your mattress
You get a much better night sleep in other beds than your own
Your arms or shoulders fall asleep in the night
There are noises or creaks on your mattress when you move around
Do any of these signs sound a little familar? If they do and you aren't sleeping well, there's an easy solution! RC Willey has a mattress that will work for anyone. Check out the options online or come into the store to test one out for yourself!
Sort By Blog Topic:
Popular Posts
Subscribe to the The RC Willey Blog Blog
Subscribe to the The RC Willey Blog Blog
Unsubscribe from the The RC Willey Blog Blog