Posted by Alyssa on December 22, 2017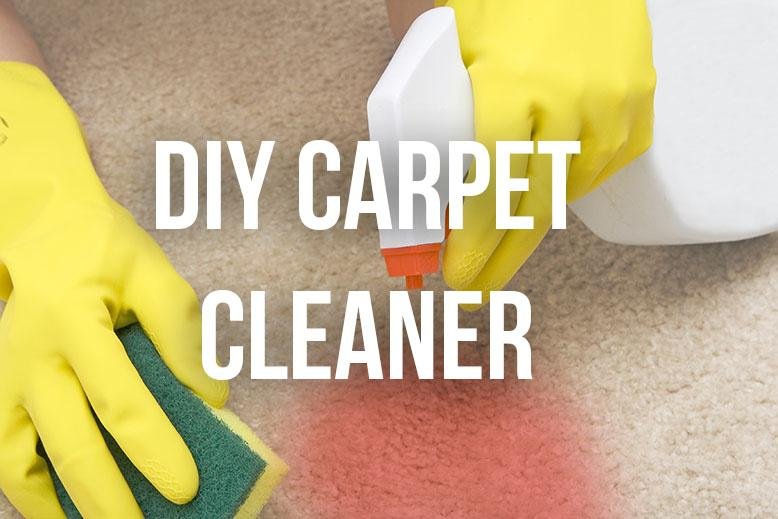 Spills, stains, and tracked in dirt seem to be the bane of carpet's existence. Each time something spills or makes a mess you don't have to panic or rush off to the store to buy an expensive carpet cleaner. Instead, gather together some ingredients you'll be sure to have in your home, and make your own DIY carpet cleaner! Check out the recipe below.
DIY Carpet Cleaner
I found these instructions for a DIY carpet cleaner from PopSugar (you can see the original here) that is not only easy to make, but super effective! As with most cleaning solutions, you'll want to do a spot check before you start on your bigger stains.
What You'll Need:
Small spray bottle

1 teaspoon dishwashing liquid

1 tablespoon white vinegar

1 cup warm water

1 teaspoon baking soda

Clean absorbent towel

Clean sponge
Directions:
Gather the ingredients to make your carpet cleaner. Along with being an amazing concoction, vinegar and baking soda put on quite a show when mixed. Vinegar is an acid, and baking soda is a base, so when the two mix together, they create carbon dioxide, which results in lots and lots of cleaning bubbles. Add the dishwashing liquid to the spray bottle along with vinegar, and then top with the warm water. Working over a sink, with the top of the spray bottle close at hand, add the baking soda, and then quickly screw on the top of the spray bottle.

Vacuum over the area and then wipe gently with the abrasive side of a sponge.

Spray the soiled area generously with the carpet cleaner, and then gently rub and dab with the towel. You should start to see cleaning results right away.

Continue dabbing and wiping with the towel to absorb the water and completely remove the stain.
Give it a try and let us know how it goes! If your carpet is past the point of saving, RC Willey has carpet options that everyone will love.
Popular Posts
Subscribe to the The RC Willey Blog Blog
Subscribe to the The RC Willey Blog Blog
Unsubscribe from the The RC Willey Blog Blog