Pros and Cons of Different Types of Flooring
Posted by Alyssa on February 2, 2017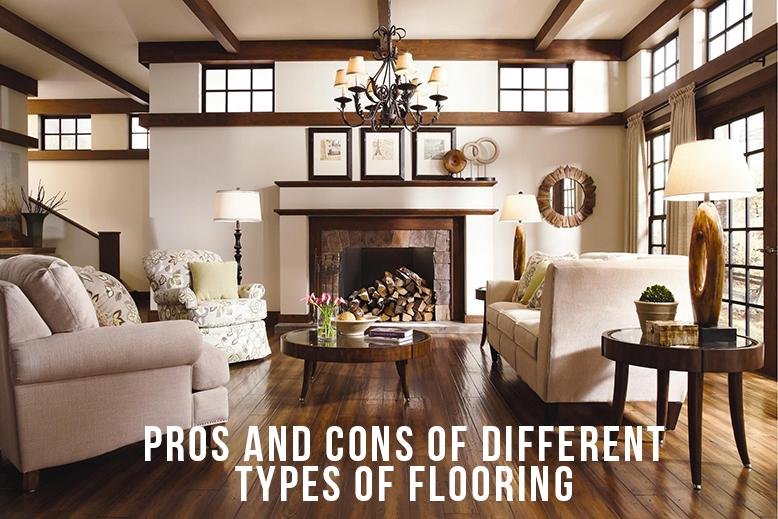 Flooring impacts the look, feel, and resale value of your home. With so many flooring options out there, it can be difficult knowing what type of flooring you should use. Below is a list of flooring types and their pros and cons.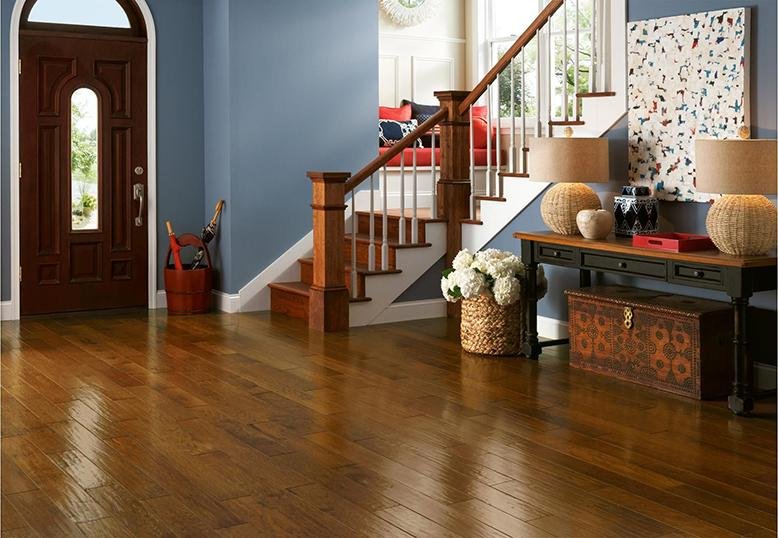 Pros: Hardwood floors are one of the most sought after amenities in a home. If you're planning on selling your house, hardwood floors can increase the resale value. They are warm, timeless, and classic, which makes them highly desirable.
Cons: Because hardwood floors are so desirable and made of real wood, they are one of the more expensive flooring options. These floors are susceptible to scratches, stains, and fading in sunlight. They also can be damaged or warped if exposed to too much moisture.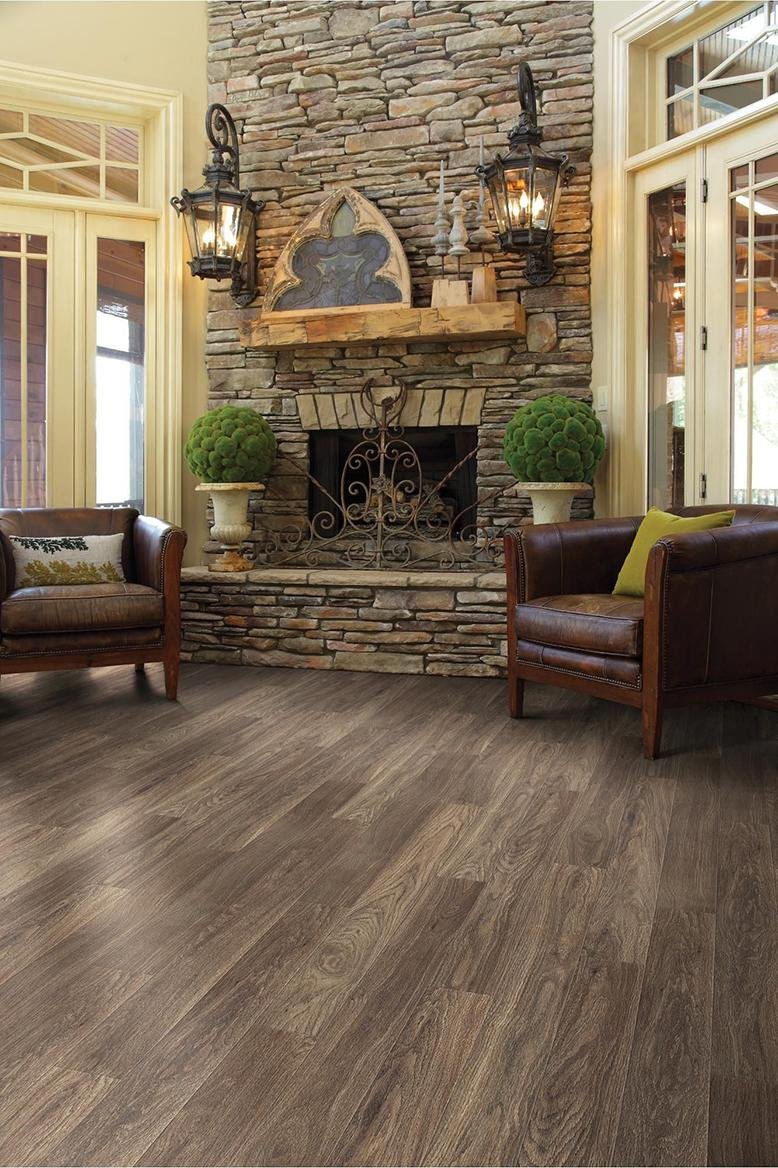 Pros: Laminate has come a long way from when it first was available. Now you can find laminate floors that mimic hardwood, marble, slate, and other more expensive flooring options for a fraction of the price. This is one of the more durable flooring options and is resistant to scuffs and scratches. If you have pets or children, this may be your perfect floor.

Cons: While laminate floors have come a long way, the quality of laminate you choose will impact how realistic it looks. One of the biggest concerns with laminate flooring is the fact that it is not waterproof. Laminate is not a great option for a bathroom, kitchen, laundry room where leaks or spills could be problems.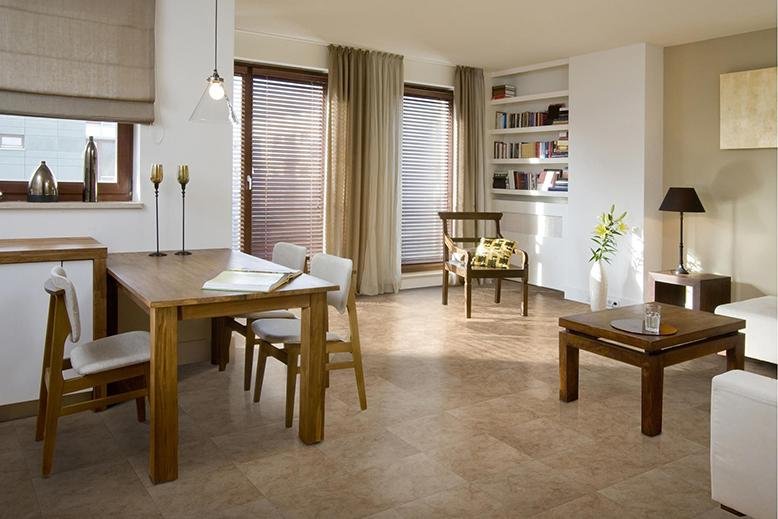 Pros: Much like hardwood floors, tile flooring is classic and timeless. Tile can be cheaper than hardwood floors and also boost the resale value of your home. Because tile is water resistant it is ideal for kitchens and bathrooms.
Cons: Tile is generally a colder flooring option, which makes it less appealing to have throughout your home. It's also more difficult to install, which makes it's cost lean towards the expensive side. While it is easy to maintain for the most part, keeping the grout clean can be a challenge.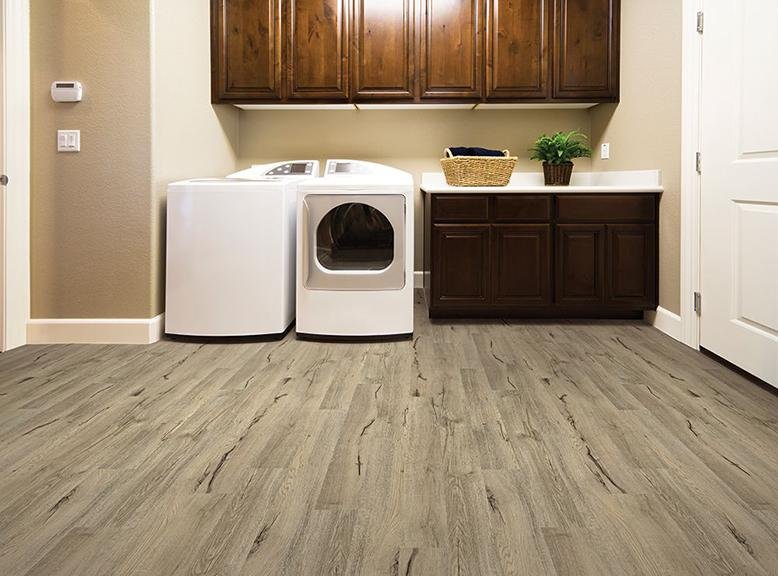 Pros: Vinyl is one of the least expensive flooring options. There are a range of designs to pick from and it is an extremely low maintenance floor. Not only is it easy to clean, it's extremely hardy and durable. It is also impervious to any water which makes it ideal for any space that may have spills or leaks.
Cons: Vinyl is a great flooring for certain rooms, but is not generally desirable for living spaces. Because it is a cheaper option, it may be difficult to find patterns that mimic hardwood or stone in a realistic way.
It's amazing how much your flooring will impact the overall look of your home. Which is your favorite flooring type?
Sort By Blog Topic:
Popular Posts
Subscribe to the The RC Willey Blog Blog
Subscribe to the The RC Willey Blog Blog
Unsubscribe from the The RC Willey Blog Blog