Posted by Alyssa on February 4, 2017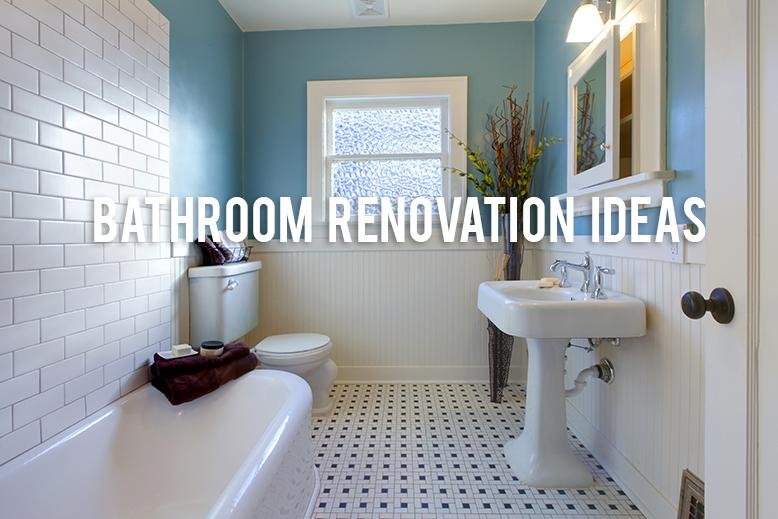 Deciding how to renovate a bathroom can be tricky. When we first moved into our home, my husband and I knew that we would eventually want to redo the bathroom. It was dated and, frankly, a little bit gross. I didn't realize how hard it was to visualize how everything we had picked out would work together until my husband had already gutted the room and we had to make some decisions. Fortunately, everything came together and we love our bathroom! If you're thinking about completely redoing a bathroom, or even just hoping to add something new, I've gathered some of the pictures I used for inspiration for you below.
Flooring: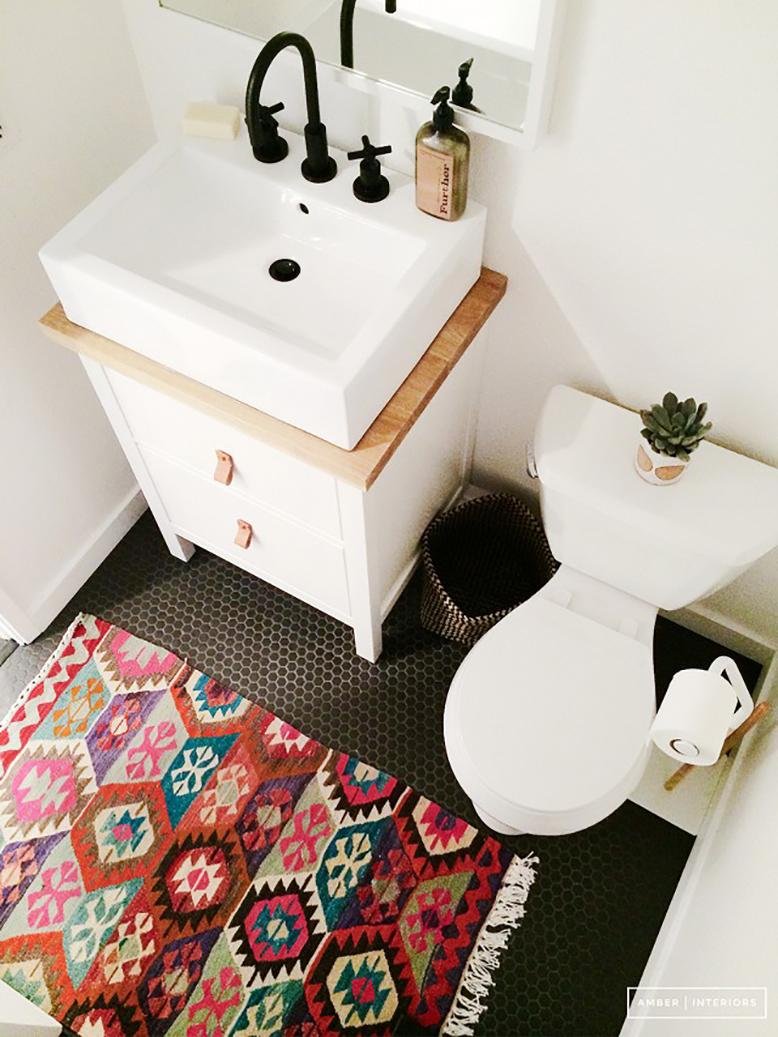 via Amber Interiors
I love black penny tiles and luckily was able to convince my husband that's what our bathroom needed. I think it helped that I was 8 months pregnant during the remodel!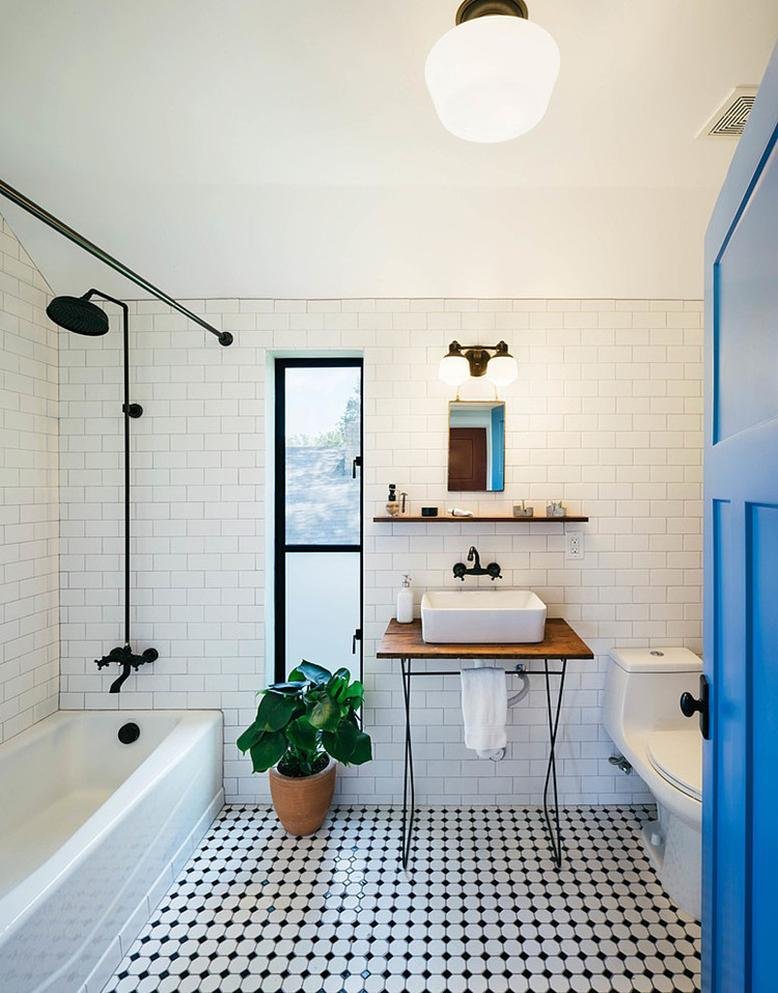 via Home Adore
Our second choice were black and white penny tiles. We love the look of the small tiles, but if we hadn't gone in that direction I would have loved to lay something like this -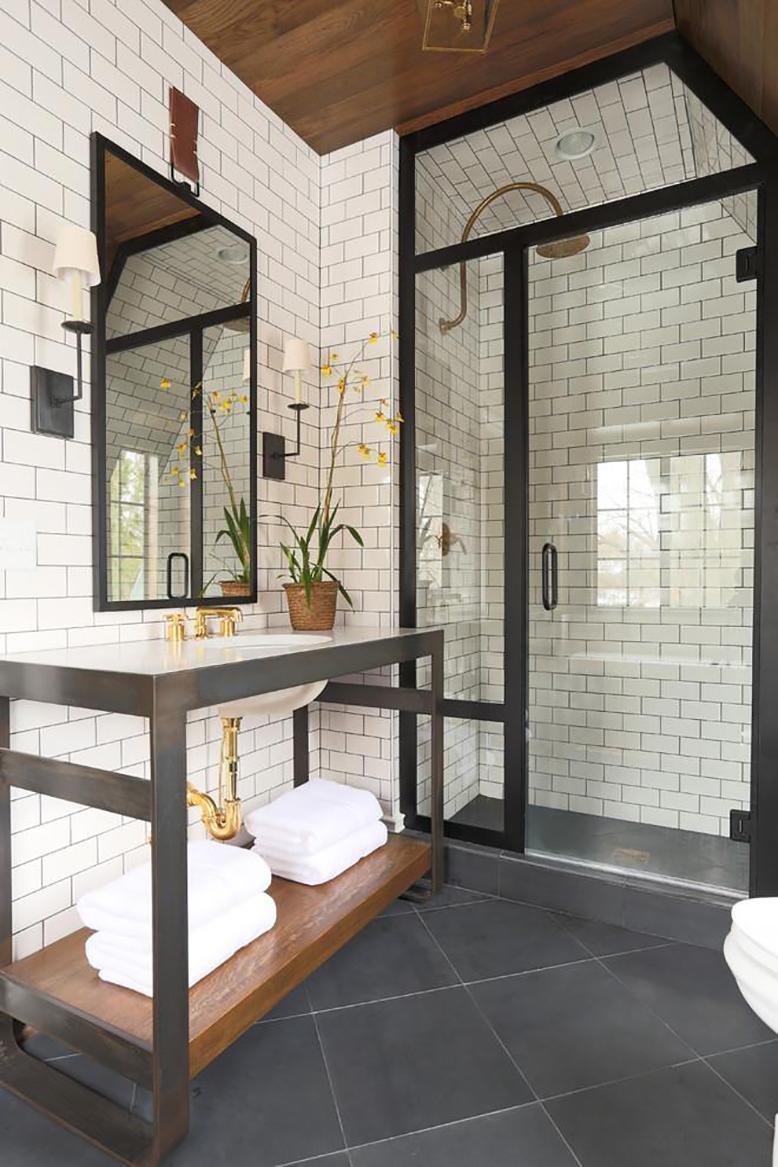 via Paper Blog
Tub and Shower: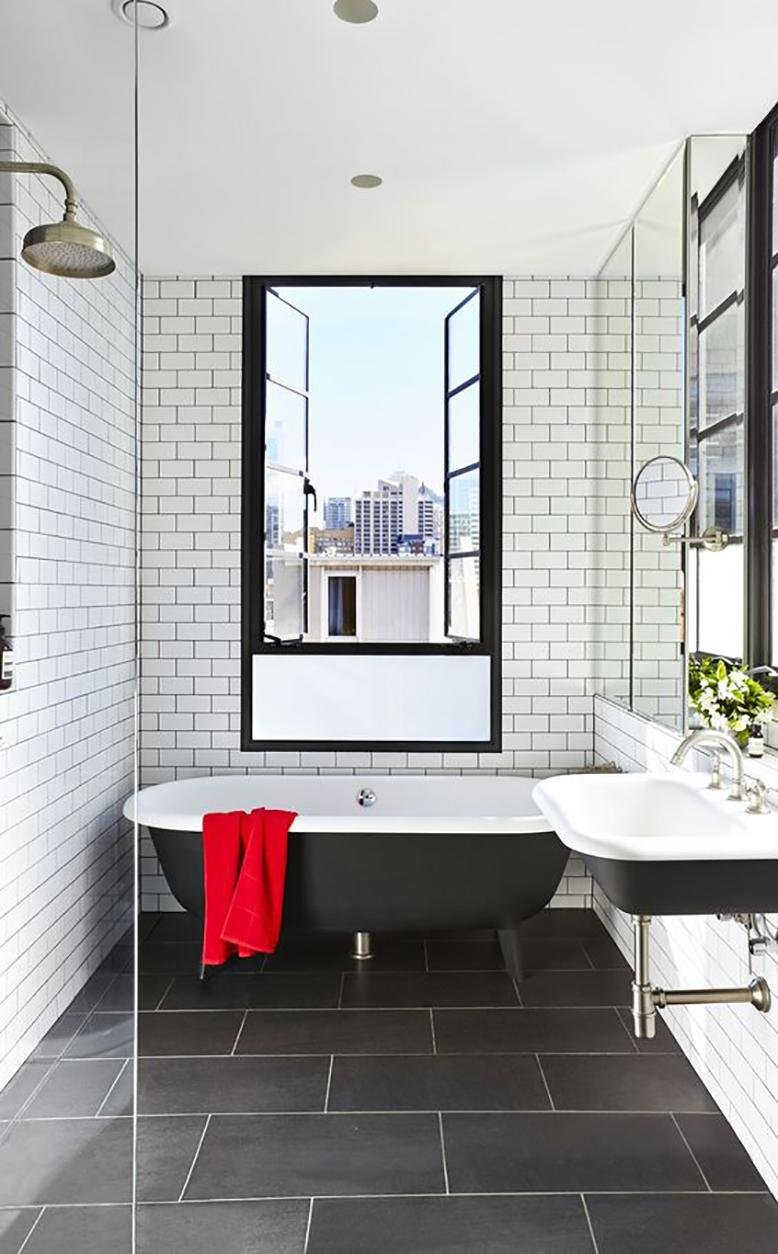 via Homes to Love
I would have loved to use white subway tiles with dark gray grout on every wall of our bathroom, but 1. it was too expensive and 2. my husband looked like I had punched him in the gut when I suggested he tile our entire bathroom. Instead, we used it on the walls in and around our shower.
Storage:
We reclaimed an old buffet table as our vanity, but in doing so lost most of the storage space. Fortunately we had enough room for a shelving unit to solve that problem.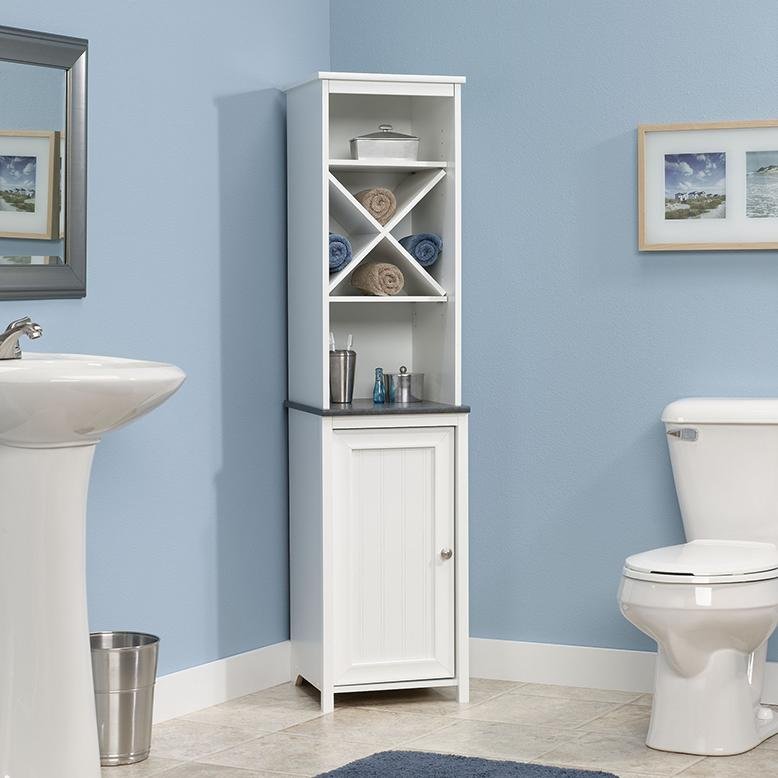 via RC Willey
We went all out on our bathroom renovation, but even just changing out your towel or accessories can make all the difference. How have you updated your bathroom?
Sort By Blog Topic:
Popular Posts
Subscribe to the The RC Willey Blog Blog
Subscribe to the The RC Willey Blog Blog
Unsubscribe from the The RC Willey Blog Blog