Posted by Alyssa on February 23, 2017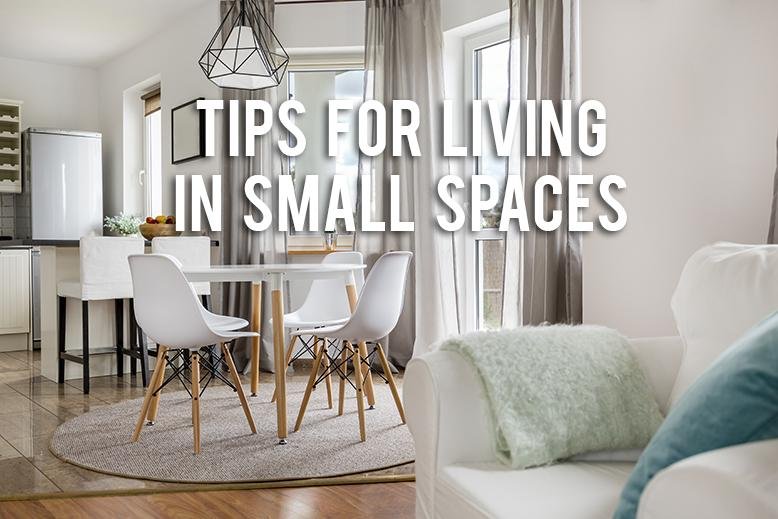 It can be hard living in a small space but there are ways you can make it work When my husband and I first got married we lived in two different apartments - one was 600 square feet and the other one was 650 square feet. I loved living in a space that small I could clean that place including dusting and toilets in under an hour and there was nothing in that apartment that we didn't use. Living in a tiny space has so many benefits but it can be hard to get everything you own fit while still feeling like you have room to breathe. Here are some tips on living in a small space.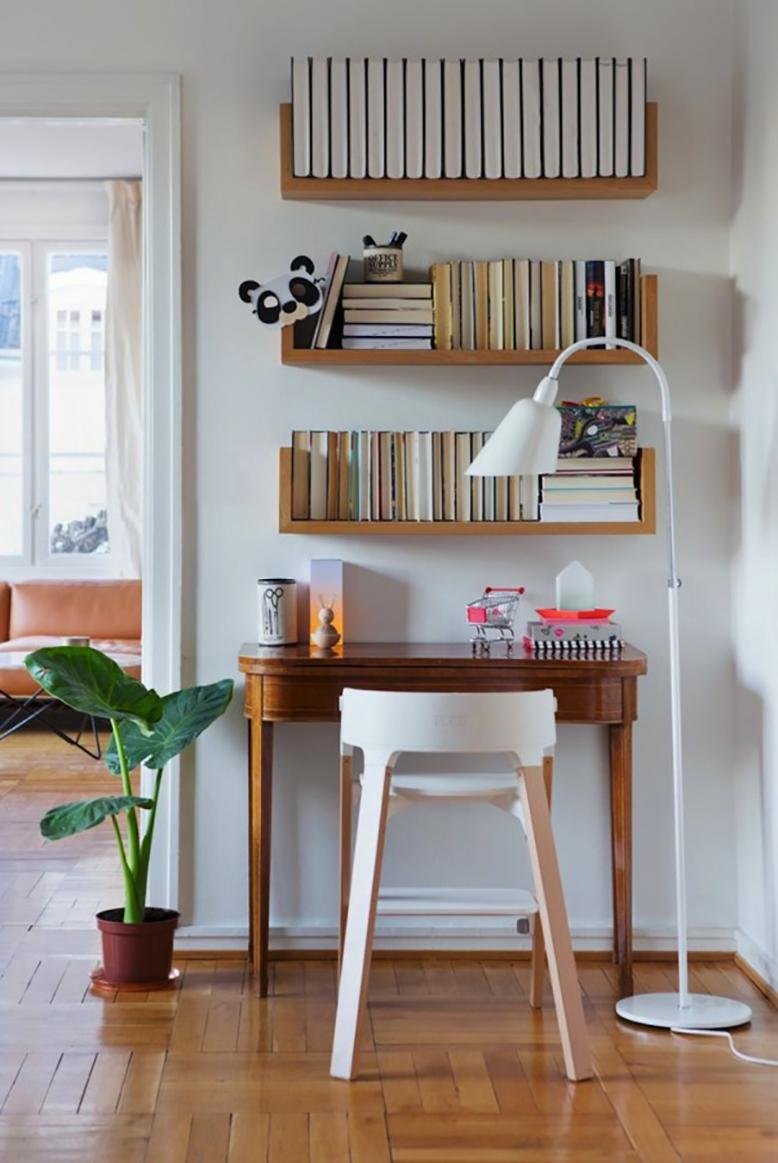 via Style Me Pretty
Use the wall space that is available and don't be afraid to use the entire wall. Shelving can go all the way up to the ceiling and you won't be wasting any space.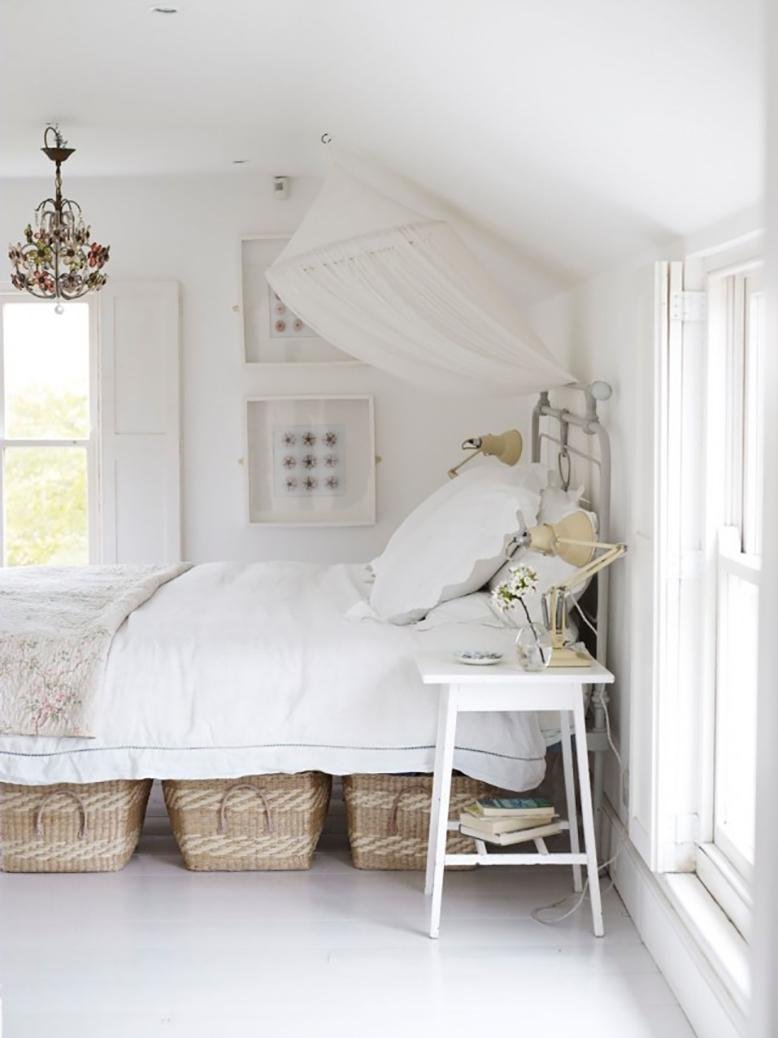 via Foster House
Think creatively of places you can store things. The empty space under your bed is perfect for things you don't use every day and if you have room for your dresser in your closet your bedroom will feel more spacious. span p p style text-align left span style font-weight 400
Be sure that your furniture fits the space. Oversized chairs and couches in a tiny room could make the room feel cramped but too many small pieces may feel cluttered. Keep things simple and if possible find furniture that has built-in storage.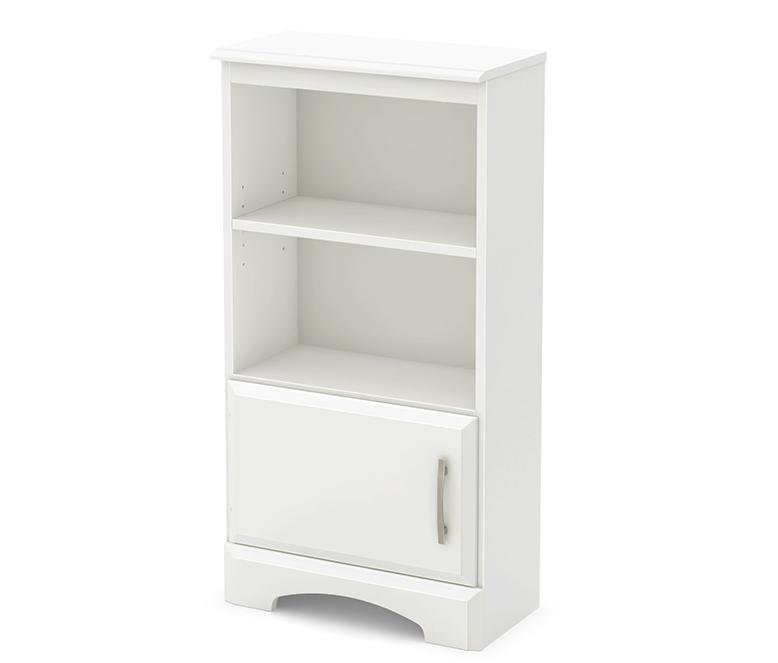 via RC Willey
Use objects in a variety of ways. If you don't have room for bookshelves but need a place to store your books consider getting a nightstand with open shelving and storing them there. If you work from home but don't have room for a desk use a sofa table to double as a workspace. Be creative in how you use your furniture!
Most important of all keep everything easily accessible and decluttered. Don't be sentimental - if you're living in a small space and if there's room for either you or the stack of blankets you've never used it should be an easy choice.
What tips do you have for living in a small space?
Sort By Blog Topic:
Popular Posts
Subscribe to the The RC Willey Blog Blog
Subscribe to the The RC Willey Blog Blog
Unsubscribe from the The RC Willey Blog Blog