Posted by Alyssa on February 21, 2017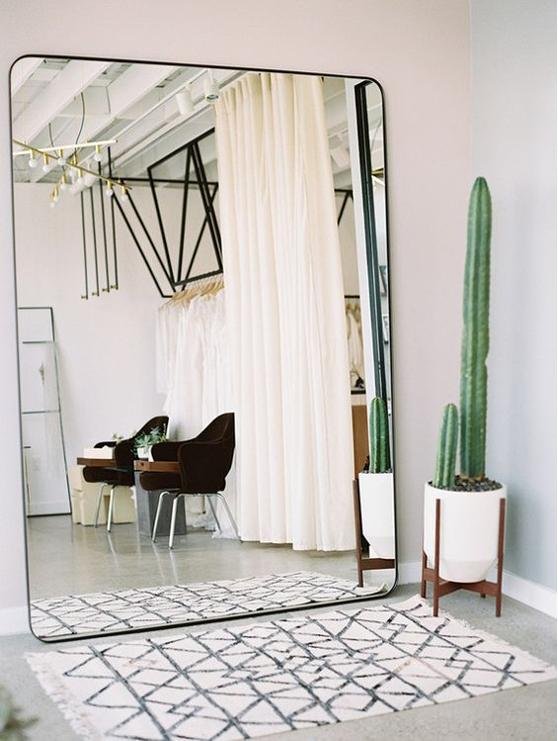 When my husband and I first got married we lived in a teeny, tiny, less than 500 square foot apartment. We had to get really creative when it came to living in a small space. We tried really hard to make it feel a lot larger than it actually was in order to have people over without feeling like we were all sitting on top of each other. It was at this point in my life that I discovered the beauty, and function of a good mirror.
You see, mirrors are one of your best friends when it comes to decorating in small spaces. They reflect so much light, and have a way of making a room look and feel ten times bigger than it actually is! (That might be an exaggeration, but you get the picture.) The best part is that they come in all different shapes and sizes, and most of the time you really can't go wrong throwing a mirror into your design scheme.
Whether you are living in an itty bitty space and are desperately trying to make things feel bigger, or you just want things to feel lighter, here are 5 places around your home where you should really consider hanging a mirror to get the most bang for your buck...
1. The Kitchen
If you live in a small space, chances are your kitchen feels cramped. Simply hanging a mirror in non-traditional places like above the sink or stove can do wonders! And if you really want to spice things up, mirrored kitchen cabinets can be pretty awesome too.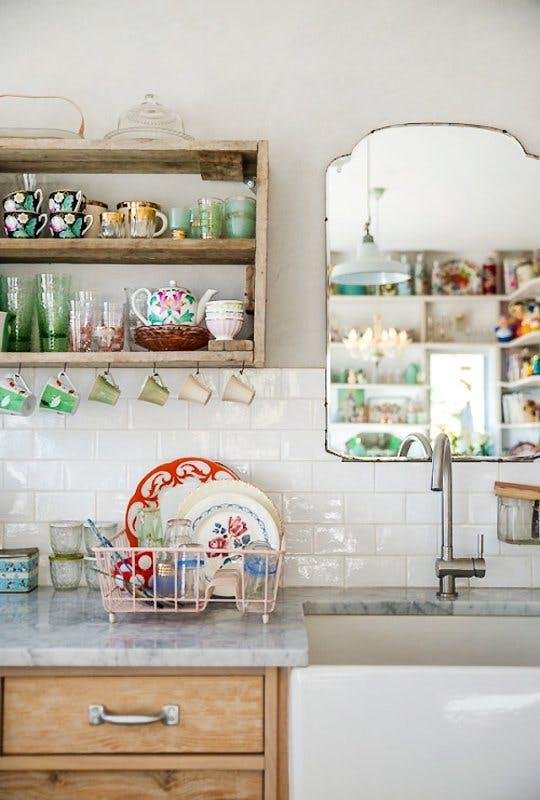 via apartment therapy

2. Above the fireplace
I love layering a nice mirror with artwork and some greenery on the mantle. Not only does it look nice, but it's an easy way to make the room feel more spacious.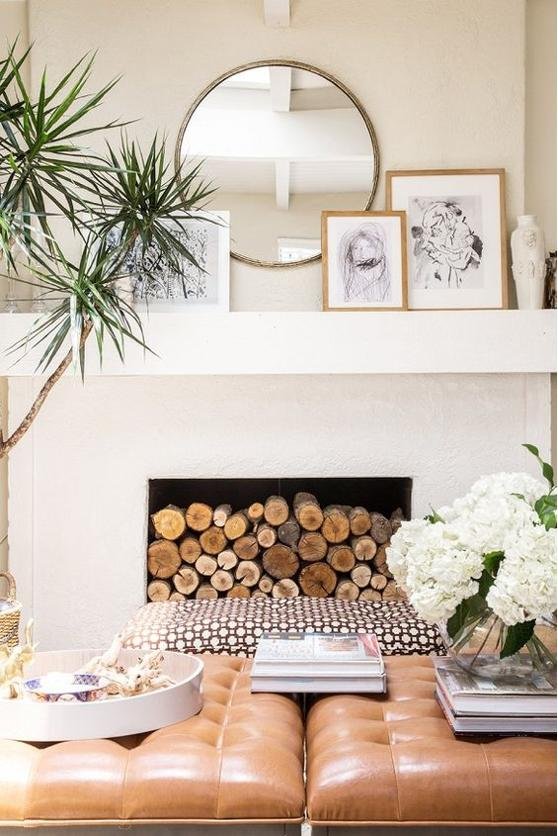 via pinterest
3. Above your bed
I'll be honest. I am very fearful of hanging anything above my bed because I worry about things falling on my head while I sleep! Ha! Am I the only one? If I ever get enough courage, I would definitely consider hanging a huge vertical mirror above my headboard, because look how much bigger this bedroom feels! It's like magic.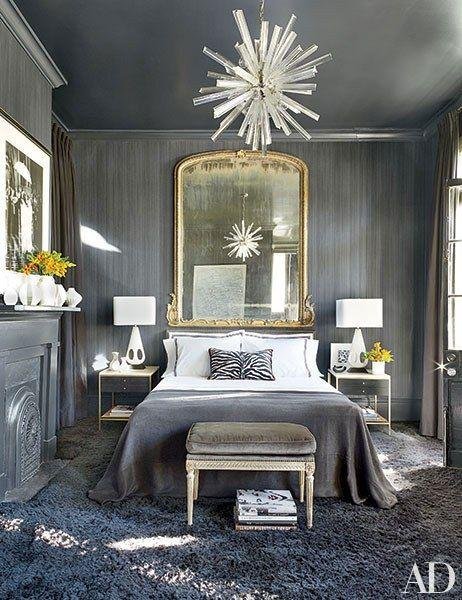 Architectural Digest via Pinterest


4. Tucked behind a sofa
If figuring out a gallery wall behind a sofa stresses you out, then this is the trick for you! Grab a full length mirror, and place it directly behind your sofa, and voila! Not only is it pretty, but it adds so much depth and light to the room.


5. The hallway
If you have a hallway that feels boring and small, add a floor length mirror and you've literally doubled the size of the hall! Such a little thing that will produce large results.


The Design Co via pinterest

Where's your favorite place to hang a mirror in your home? Shop mirrors now.
Sort By Blog Topic:
Popular Posts
Subscribe to the The RC Willey Blog Blog
Subscribe to the The RC Willey Blog Blog
Unsubscribe from the The RC Willey Blog Blog